Since last Friday, Europe has been locked in a Siberian weather pattern, aka the 'Beast From the East', that has pummeled the Continent with snow, freezing rain and brutal wind chills, paralyzing cities unaccustomed to more than a thin wet film of snow and killing dozens of people, mainly older and homeless people, reports the New York Times.
The weather system that is being called the 'Beast From the East' has hit Britain especially hard, blizzards and "life-threatening" conditions in normally snowless areas of Britain with some areas buried in up to three feet of snow and pushing temperatures as low as 14 degrees Fahrenheit (minus 10 Celsius).
"I've never seen anything like this," said Robert Cole, a lawyer who spent four hours commuting into London from southwest England on Thursday. "It was like coming in from a ski resort."
The conditions prompted the Met Office to issue a red alert warning for parts of the country, signaling an imminent risk to life.
Heavy snow is unusual in southern Britain and Ireland, where the local authorities typically do not have the snowplows and salt spreaders that are standard equipment where harsh winters are common.
On Thursday, the third consecutive day of snowfall, most schools across Britain and Ireland were closed, as were many businesses. Even in London, which was not hit as hard as areas to the east and west, many normally packed streets were quiet. The week's snowfall totals are expected to be the heaviest in decades. During rush hour on Thursday, more than half of the scheduled trains at London's busiest railway station, Waterloo, were either canceled or delayed.
The National Grid, the operator of Britain's power and gas networks, issued a warning that Britain might not have enough gas to meet demand on Thursday as temperatures continued to plummet and imports were hit by power failures. The country was in near lockdown on Wednesday as meteorologists forecast that up to 15 inches of snow would fall in less than 24 hours between Thursday afternoon and 3 pm Friday.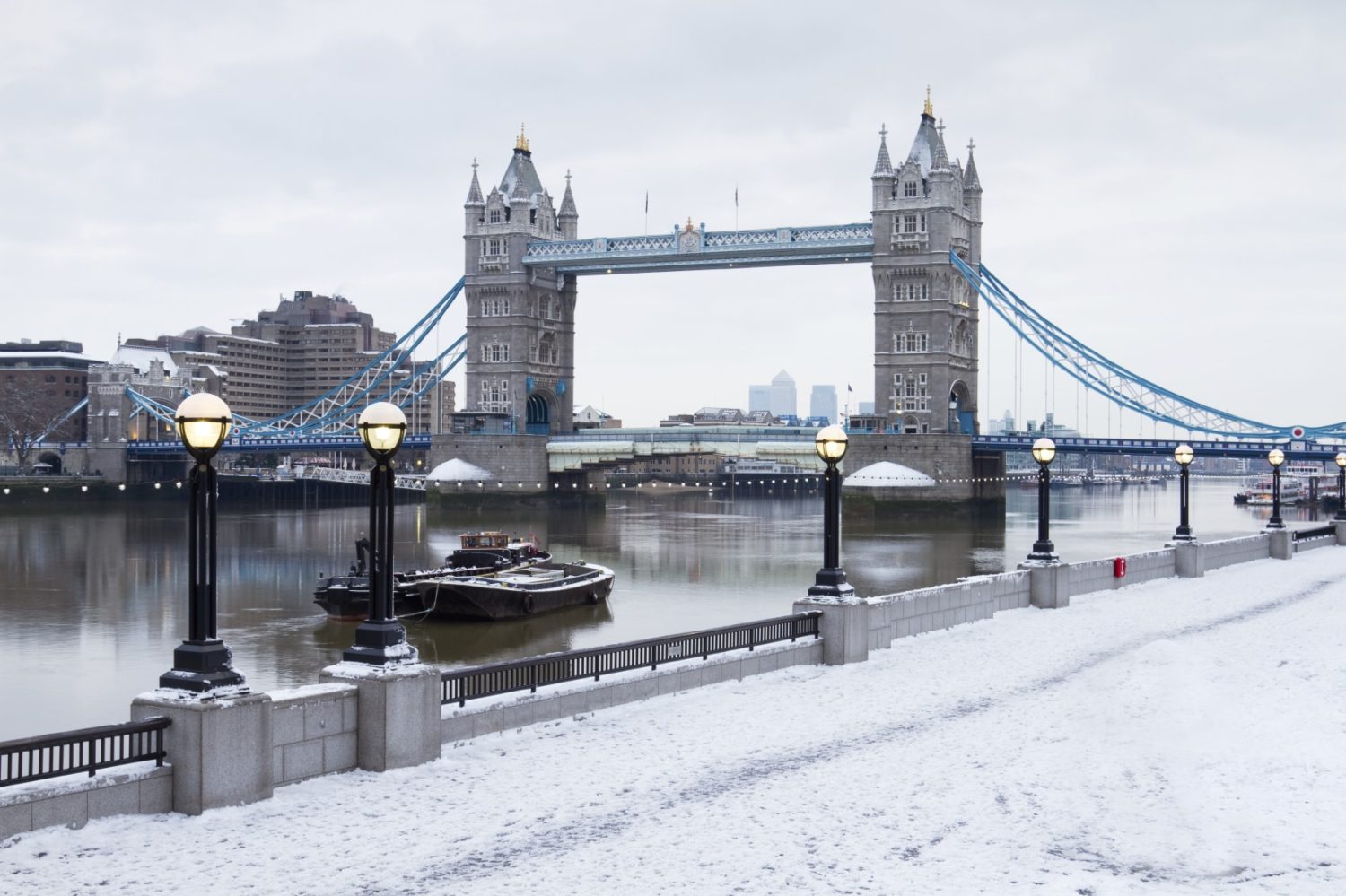 Meteorologists say that the cold spell could last for up to two weeks and that even with temperatures expected to rise during the day next week, temperatures will most likely remain close to freezing at night.