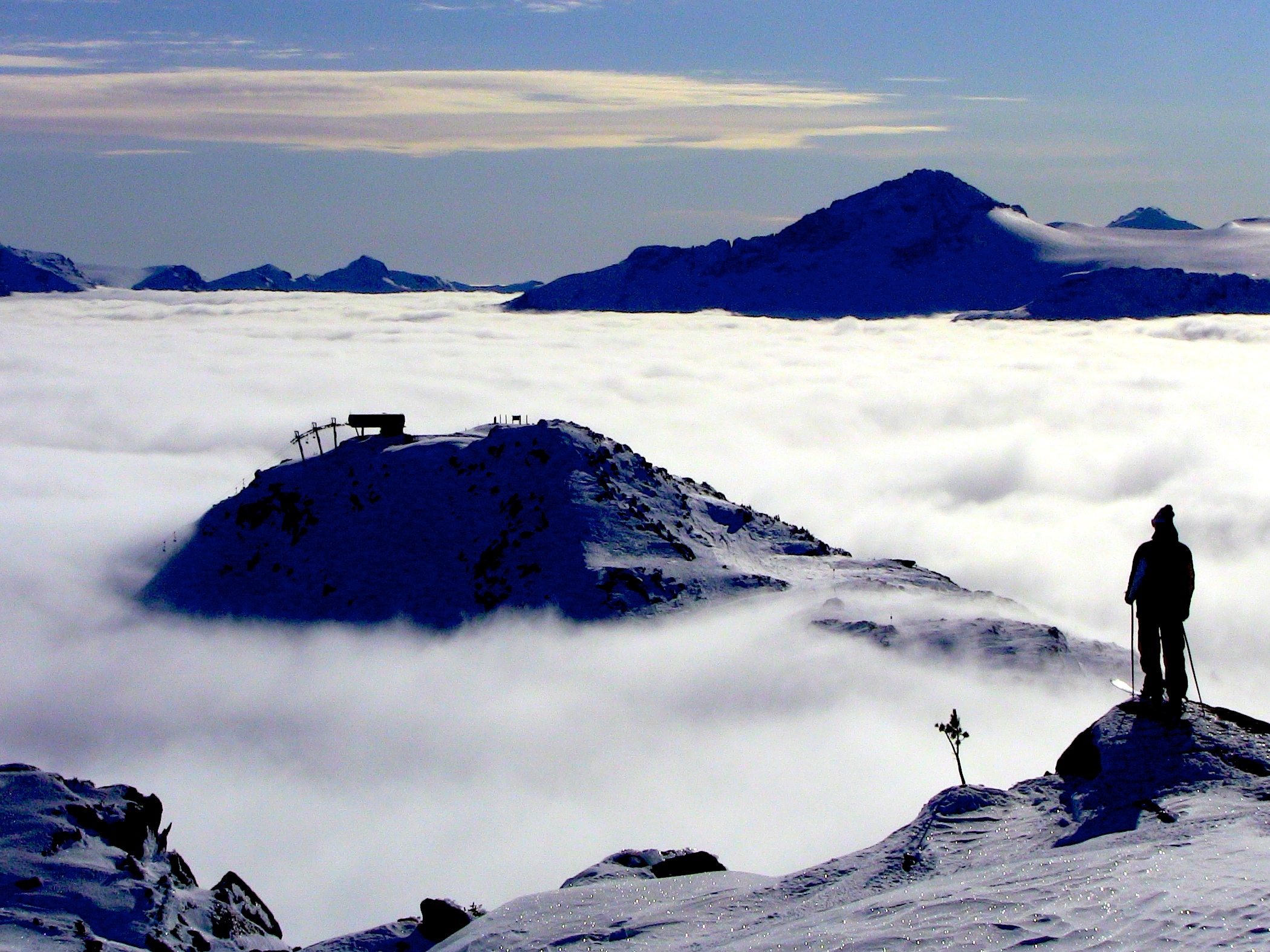 This is my personal view of how to become a ski bum.  Obviously, there a few ways to pull off the ski bum thing.  In my experience, the elements listed below are key to making it happen.  I'm certainly eager to hear how others have made it work.
– HOW TO BECOME A SKI BUM –

#1

.  Get Rid of Your Car
Cars are expensive and unnecessary to a real ski bum.  If you wanna be a ski bum, you need to get rid of that gas guzzling, money burning, stress inducing, metal nightmare that society demands you financially handcuff yourself to.  Gas is expensive, insurance is expensive, repairs are expensive, maintenance is expensive, registration is expensive, speeding tickets are expensive, and god forbid you actually get in an accident…  Get rid of your car straight away, figure out local and long range public transportation, learn about free ski resort shuttles, coordinate rides from friends, and hitchhike.  Also, selling your car could easily pay for an entire ski bum season.
#2

.  Do NOT Work During Winter
The whole point to being a ski bum is to ski during the winter not to work during winter.  I've known way too many people trying to ski bum who get jobs as lifties, ski instructors, patrollers, waiters, bartenders, bus boys, or rental shop workers and end up working during the daytime, missing out on skiing.  If you're missing skiing to work, you're missing the point.  Ski bum, not ski worker.  Granted, many people figure out how to work after skiing each day and it works for them and that's great.  But, you're going to be tired after skiing from 9am until 4pm then working from 5pm until 12am.  A real ski bum doesn't work during winter.

I know, I know, you're asking how do you NOT work during winter.  It's simple:  bust your ass during the summer.  Get a summer job fishing, fire fighting, doing construction, trail building, bartending, waiting tables, oil rig grunting, guiding, teaching sailing lessons, whatever, and save up money.  It's not too hard to do if you avoid:  bars, restaurants, concerts, girlfriends, and travel.  The best summer jobs are the ones where you don't pay rent, live somewhere where you can't spend money, and you work every single day (ie guiding, trail building, fire fighting, fishing).  You can survive 6 months in a mountain town skiing everyday on $5,000 if you bum hard enough.  Spend you summer working hard, saving money, training your body, and thinking of winter.  Six months of work followed by six months of ski bumming.  Perfect.
#3

.  Live On $10 Per Day
During winter, live on $10 per day.  Pay for your season pass up front and get it at the early bird rate.  Pay for your 5 or 6 months of winter rent up front.  Then live on $10 per day.  It's quite easy.  You spend money at the grocery store and that's it.  No bars, no restaurants, no significant travel, no live music, just skiing everyday.  You'll have to throw your buddies some gas money here and there as well, but you're a bum and you know how to keep it to a minimum.
#4

.  Live With Other Ski Bums
This is simple, easy, and necessary.  As a ski bum or potential ski bum, you should know other ski bums.  Get together with these guys and gals and organize getting a place in your preferred ski town near your selected ski resort.  Ski bums will pinch pennies with you, share rooms with you, ski with you all day everyday, and most importantly: support your choice of lifestyle.  It's key to have other ski bums around to ward off the imminent feelings of insecurity that your mom, your girlfriend (soon to be your ex-girlfriend if you start ski bumming) your television, and the real world will constantly be pushing upon you.
#5

.  Freakin' Go For It
Nobody ever got anywhere without going for it.  This is the absolute largest factor in becoming a ski bum.  If you really want something in life you need to go for it all out.  I repeat:  "go for it all out."  The details will always work them self out.  I repeat:  "the details always work themselves out."  Now, get rid of your car, quit your job, save up some money, call up some ski bums, and move to a mountain town as soon as you can.