Sierra-at-Tahoe announced last week that it wouldn't open for the winter season until at least 2022 because of damage sustained from the devastating Caldor Fire earlier this year. But just how bad was the damage from the blaze?
New drone imagery shows what Sierra-at-Tahoe's ski runs look like after the fire—it isn't good.
To better understand the drone image, the photo below shows what the resort looks like on an ordinary winter day before the fire. The following social post shows the resort after the Caldor Fire had its way with it in August 2021.
Before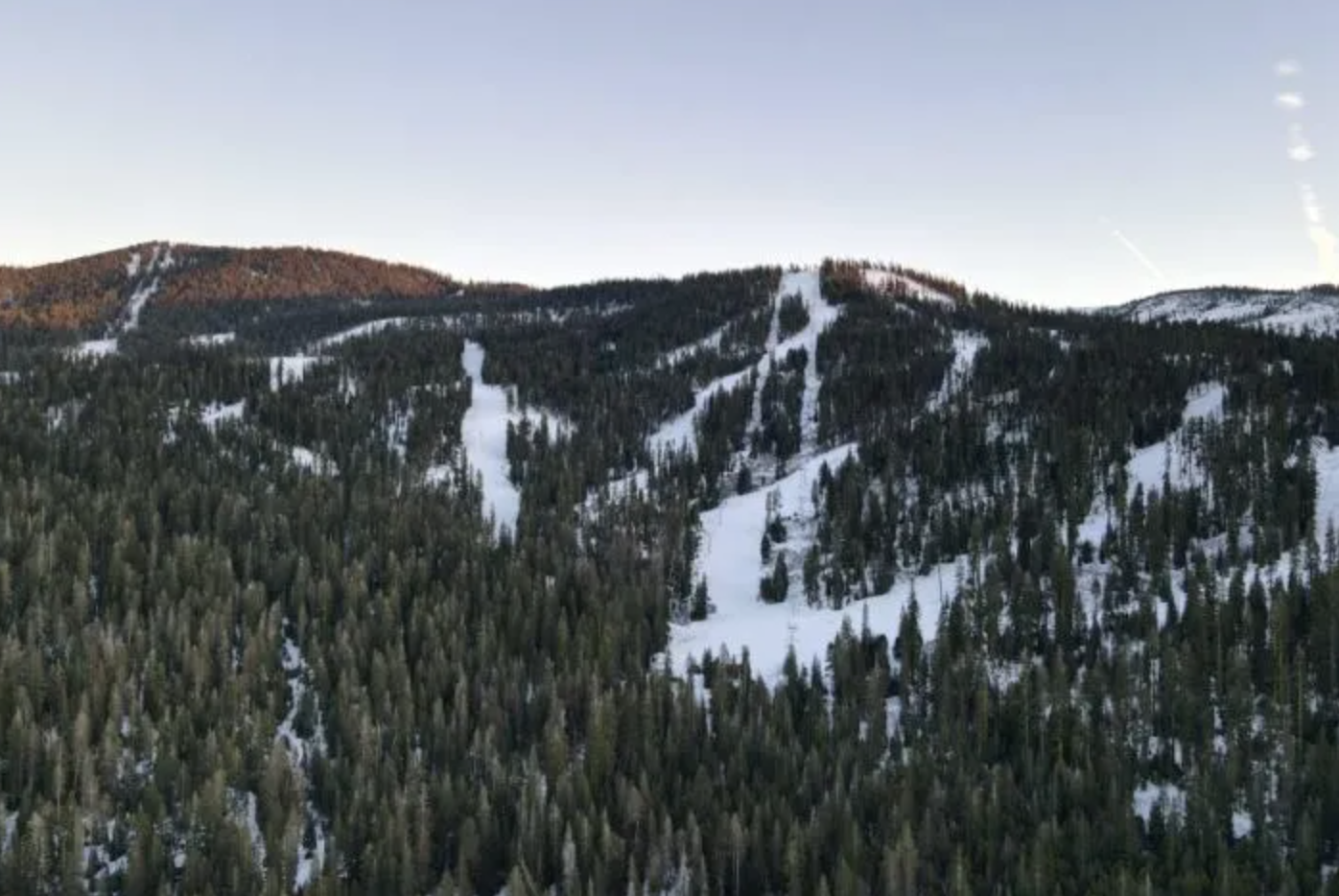 After
View this post on Instagram
The resort is working round the clock to prepare for the upcoming season, which unfortunately will not begin until 2022. 
Holding the vision, trusting the process.

As resorts are spinning their first chairs for the 2021/22 winter season, the yearning to join them in this historic, early opening runs deep here at Sierra. And while we're stoked for our friends Mammoth Mountain, Palisades Tahoe + Boreal Mountain in this celebratory event, the daily grind to join the winter lineup continues at the place #WherePlayReignsFree.

We have substantial work ahead of us before we are able to announce our opening day for this season, and it is unlikely that we will open in 2021 — so we have set our sights on resuming operations in early 2022. With a delayed start to the season, the recent snow is a strong reminder of what we are working toward and we will not stop until we are all making laps on Grandview.

When we return to Play, we want each and every one of you to be part of building the future of Sierra. We are working on opportunities for you to leave your mark + forever be a part of our story.
As well as the West Bowl Express being closed next season, in the FAQ on their website, the resort says that the lifts Nob Hill, Short Stuff, El Dorado, and Easy Rider Express are all undergoing repairs, routine yearly maintenance, and annual inspections. The operating status for individual trails accessed by these lifts is still unknown as they undergo inspection and mitigation of fire-damaged trees.