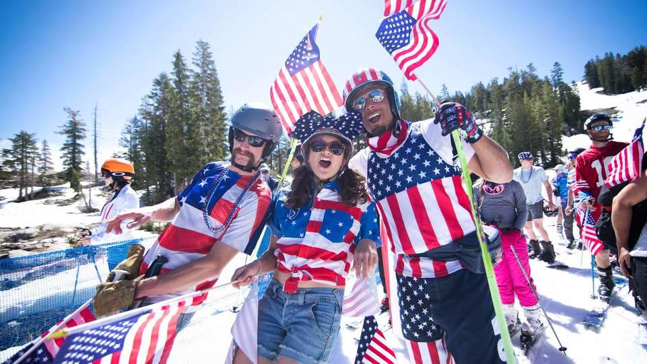 How many Americans can say that they've skied on the Fourth of July? While most skiers and snowboarders have already made the shift from skiing to summer activities such as hiking, biking, or climbing as ski resorts shut down for the season, there remain a patriotic few who are not quite ready to call it a season just yet. Luckily enough for these snow junkies, there are still several places to ride this summer up until the Fourth of July – and even beyond.
With Fourth of July skiing comes Fourth of July ski parties – truly a sight to behold for anyone who wishes to see skiers and snowboarders dress up in funky costumes and drink to excess while enjoying the pleasant weather and slushy snow. Here are the top picks for ski resorts to ride at on the Fourth of July this summer: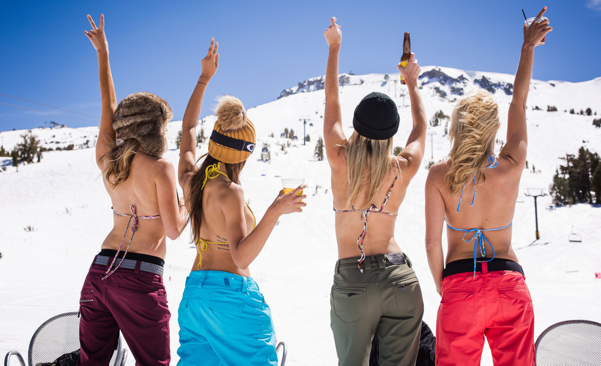 Mammoth Mountain, CA – Due to a record amount of snowfall that fell upon Mammoth Mountain this winter, the ski area has announced plans to remain open until mid-August. With only 2 ski resorts in the state open this late in the season, Fourth of July celebrations are expected to pop off at the ski area. Be sure to check out their world-famous terrain park, "Mammoth Unbound," for proper summer park laps and beer drinking with the locals. Don't miss the fireworks display shot off from the top of the mountain either!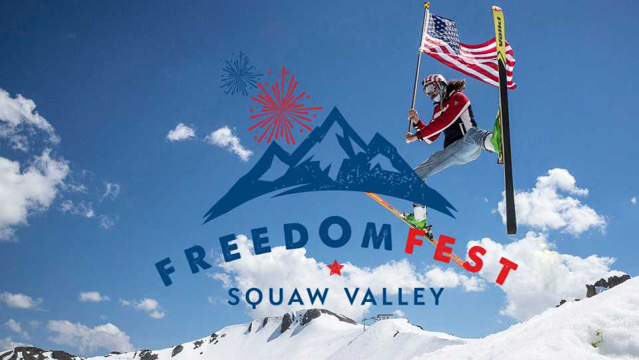 Squaw Valley Alpine Meadows, CA – After having received a whopping 35" in the month of May, Squaw Valley has announced that they will keep their lifts spinning up until the 7th of July. Because their closing weekend falls on the same weekend as the Fourth, crowds of locals flock here in outrageous costumes with intentions to party. "Squallywood," as some call it will also host the "Lake Tahoe Freedom Fest," which entails 3 days of live music and festivities as well as a massive display of fireworks. How many other ski areas have a closing day party as patriotically labeled as, "Freedom Fest?" Showcase your patriotism and ski your heart out at the same time this year at Squaw Valley Alpine Meadows for the Fourth of July.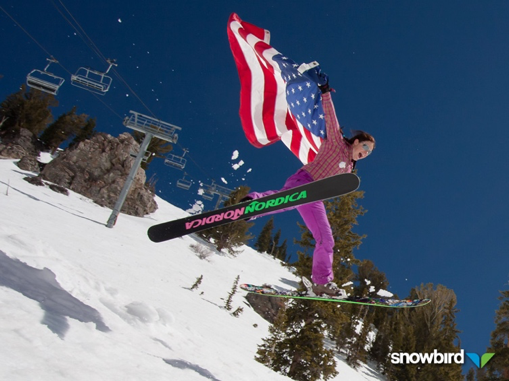 Snowbird, UT – The last time Snowbird was open for the Fourth was 12 years ago, and many skiers are ecstatic to get up there celebrate the national holiday by doing what they do best – skiing and having fun. Being that Snowbird will be the only ski resort in the state to be open on the Fourth of July, the turnout ought to be good, and the party even better. Be sure to check out the Bird's pond skim as this is where most of the partying will be done on hill. Also, make sure not to miss the last tram ride of the season as that is sure to be full of drunk skiers in costumes yelling nonsense the whole way up.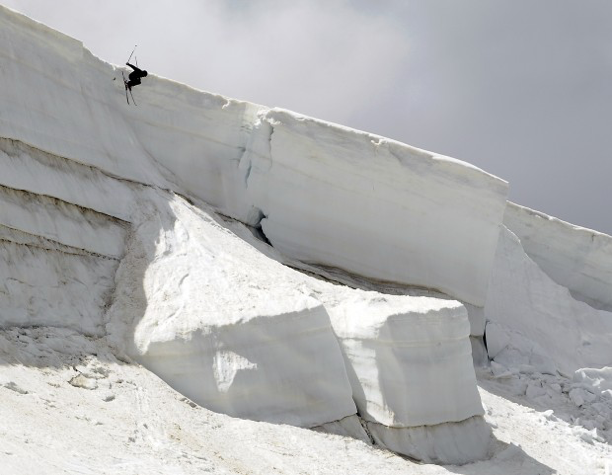 Beartooth Basin, WY – Welcome to America's one and only "Summer-only" ski area. Beartooth Basin is the only ski area in the country that will open in June after all the other surrounding ski areas have closed, and proceed to stay open until the Fourth of July weekend. Skiers and snowboarders travel from all over to ski this remote ski area located in the desolate Shoshone National Forest, and they come ready to party. The resort features two towrope-style lifts and a massive cornice on the upper portion of the mountain that only the daring will send.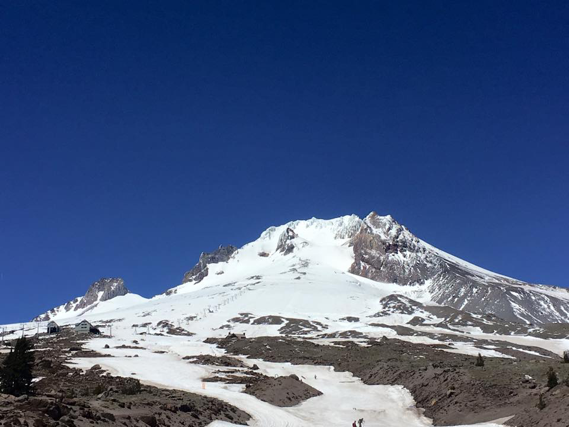 Mt. Hood, OR – Timberline is the only mountain in the United States that allows lift-accessed skiing 12 months out of the year. During summer operations, Timberline is best known for its abundance of terrain parks and private race courses, attracting park skiers and ski racers alike from around the country to come to enjoy the sunshine and get their fill of slush skiing.  Many of these ski bums camp at or around the base of the ski area, creating a popping yet mellow scene of riders who came just to ski and soak up the vibe. Fourth of July here is definitely a fun place to be and ski.