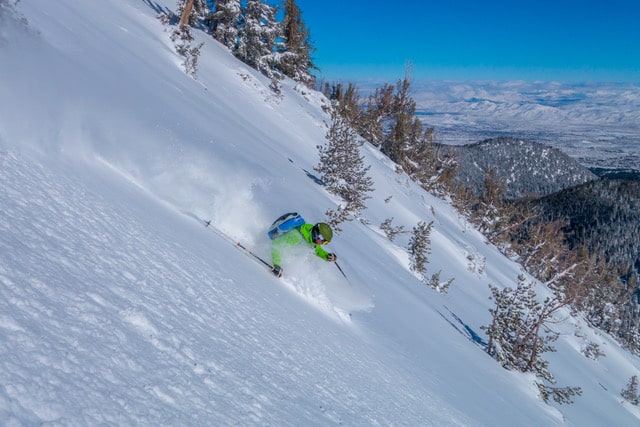 Backcountry skiers and riders in the North Tahoe area know how great the season has been so far, and with more snow on the way, it's only going to get better! The month of January has brought nearly 13-FEET of snow to spots along the crest, and a mix of warm and cold storms has created a dense snowpack that makes for a phenomenal base.
This past 10 days Alpenglow Expeditions out of Squaw Valley, CA saw conditions evolve and with them their terrain choices too. After the MLK weekend storm, they stuck to North/Northeast facing terrain, at and below tree-line. Mid-storm and post-storm winds scoured the upper elevations but if you found the right aspect and stayed in the trees, the skiing was ripping throughout the week. As temps warmed, and the sun came out, they began exploring the South and West facing slopes, and while the corn was still transitioning, spring-line turns were made.
With a Winter Storm Watch issued for 4 pm Friday through 4 am Sunday, a big storm is headed their way and the already fat conditions are only going to get fatter. This storm will come in with snow levels around 7,000-7,500 feet but the heaviest precipitation will move in along with the cold-front, dropping snow levels below 5,000' by Saturday evening. This storm has the making for a right-side-up snowpack, although they'll be keeping an eye out for storm-slab and wind-slab instabilities.
Through Saturday evening, they could see up to 2.7" of water. As the weekend progresses, another front moves through bringing more snow and even lower snow-levels, bringing cold-smoke to the mountains. With snow ratios increasing to 20:1 or better by Monday night, the 4" of water expected should bring up to 6' of snow to the upper elevations and will certainly ski quite bottomless!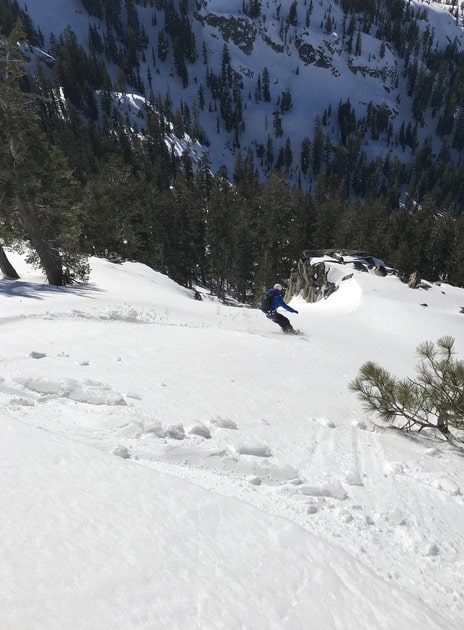 If you've ever been tempted to ski the Squaw Valley backcountry, next week looks like the week to go. Check out Alpenglow Expeditions so you don't miss out on bottomless, untracked powder next week.