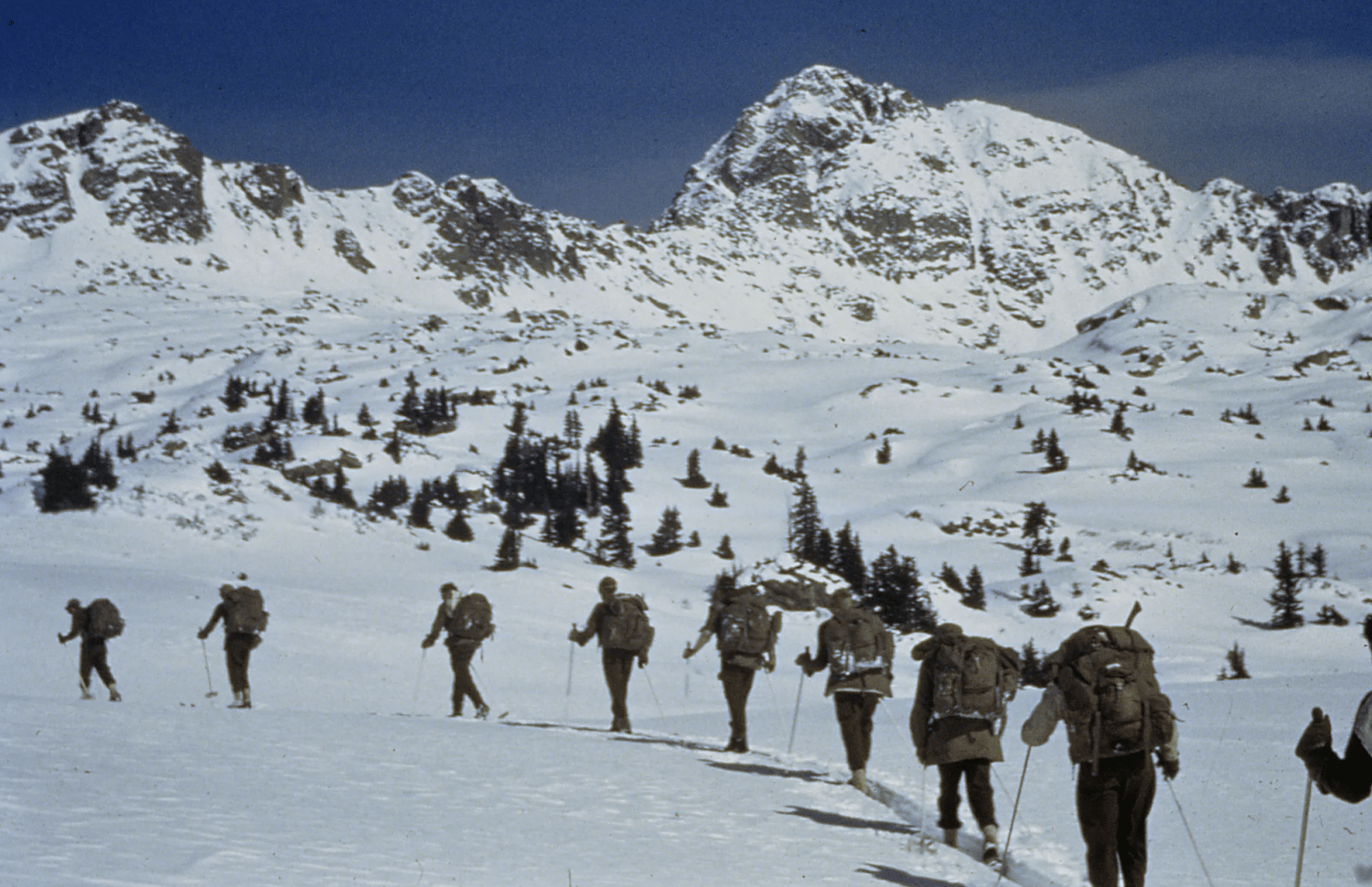 Located in the essence of Colorado ski country, Camp Hale has its roots as an Army base originally designed to house and train 10th Mountain Division soldiers before shipping out overseas to fight in World War II. The camp was built in 1942 and to this day there are remains of old barracks, rifle ranges, and bunkers that housed soldiers training for mountain warfare. Nearby granite cliffs, towering rock formations, and snowy ski slopes in the winter were used as training sites for rock climbing, rope training, and mountain travel—all of which served a crucial role in fighting in the mountains of Europe during the dark epoch of the second world war.
On Wednesday, President Biden declared Camp Hale an official national monument. Split into two main territories, the Tenmile and Campe Hale areas, the Camp Hale-Continental Divide National Monument consists of 53,800 acres and is located between the towns of Leadville and Redcliff, as reported by Outside Online. Ski areas Copper Mountain, Vail, and Ski Cooper are all nearby. This is the first new national monument that Biden has declared during his presidency.
Biden visited Colorado on Wednesday for the ceremony inducting Camp Hale as a national monument in Leadville where he said:
"I'm honored to sign this proclamation and preserve a special part of our military history."
Why make it a national monument?
Camp Hale's unique location at 9,200 feet in the heart of the Colorado Rockies and its impactful historical significance are what qualified it to gain national monument status. According to Outside Online, the Camp played a "critical role" in the formation of the U.S. ski industry, which eventually impacted the entire outdoor recreation world. During the height of World War II, soldiers trained here in alpine and nordic skiing, winter survival, mountaineering, and rock climbing. After the war, many of the 10th Mountain Division soldiers who survived went forward to create ski areas and innovate skiing in a plethora of ways. Some 62 ski areas were started by 10th mountain division soldiers after WWII, and it was these very men who created the United States ski industry for what it is today.
The Camp Hale National Historic Site, the Tenmile Range, and a 28-mile section of the Continental Divide National Scenic Trail (CDT) are all included in the national monument designation. The Biden administration used the Antiquities Act to designate this monument, which has been implemented more than 150 times throughout the history of the United States to establish and expand national monuments that conserve natural landscapes and enhance the cultural heritage of historically significant spaces, according to 9 News Colorado.