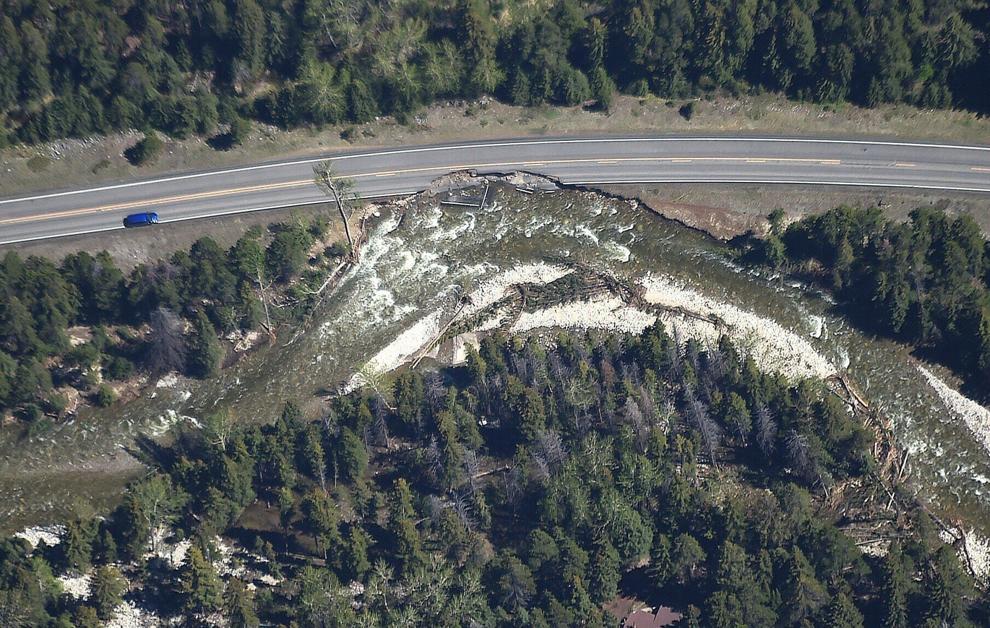 Yellowstone wasn't the only one that got it bad this week with all the flooding. Montana's Beartooth Highway (US-212) was severely damaged after intense rainfall and flooding earlier this week and will require "extensive resources to repair," a Montana Department of Transportation official said Thursday.
According to the Bozeman Daily Chronicle, the Beartooth Highway is "a lifeline for the community of Red Lodge during the summer months, funneling tourists to and from Yellowstone National Park over a scenic pass that towers at 11,000 feet." The Montana Department of Transportation reports that the roadway was damaged in at least six places as a result of the flooding.
Beartooth Highway washed out, extensive repairs needed https://t.co/MMODzoquYj via @kpvi

— Cody Beers (@d5pio) June 17, 2022
On Thursday, President Joe Biden signed a national disaster declaration that will trigger statewide damage relief in response to the flooding. Federal funding will be available to state and local governments, tribes, and nonprofit groups for emergency work and repairs in Carbon, Park, and Stillwater counties, according to the White House.
Initial estimates from the Montana Department of Transportation put the damage to transportation infrastructure at $29 million, according to the governor's office.