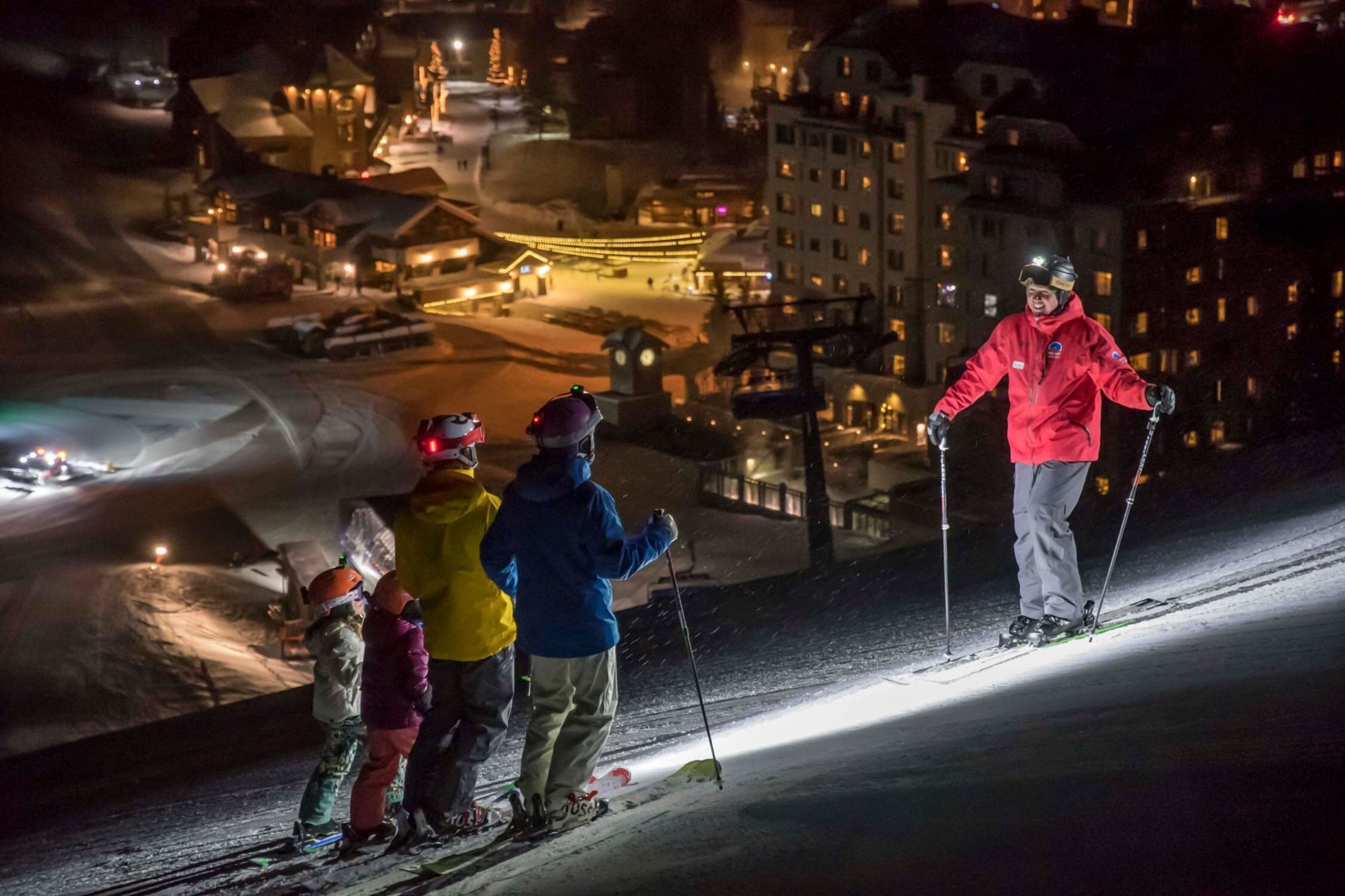 Big Sky Resort, MT is launching two cool new ski experiences this winter: First Tracks & Everett's Breakfast and Headlamp Night Skiing. Both experiences allow unprecedented access to Big Sky Resort, before lifts open to the public, and after they close for the day.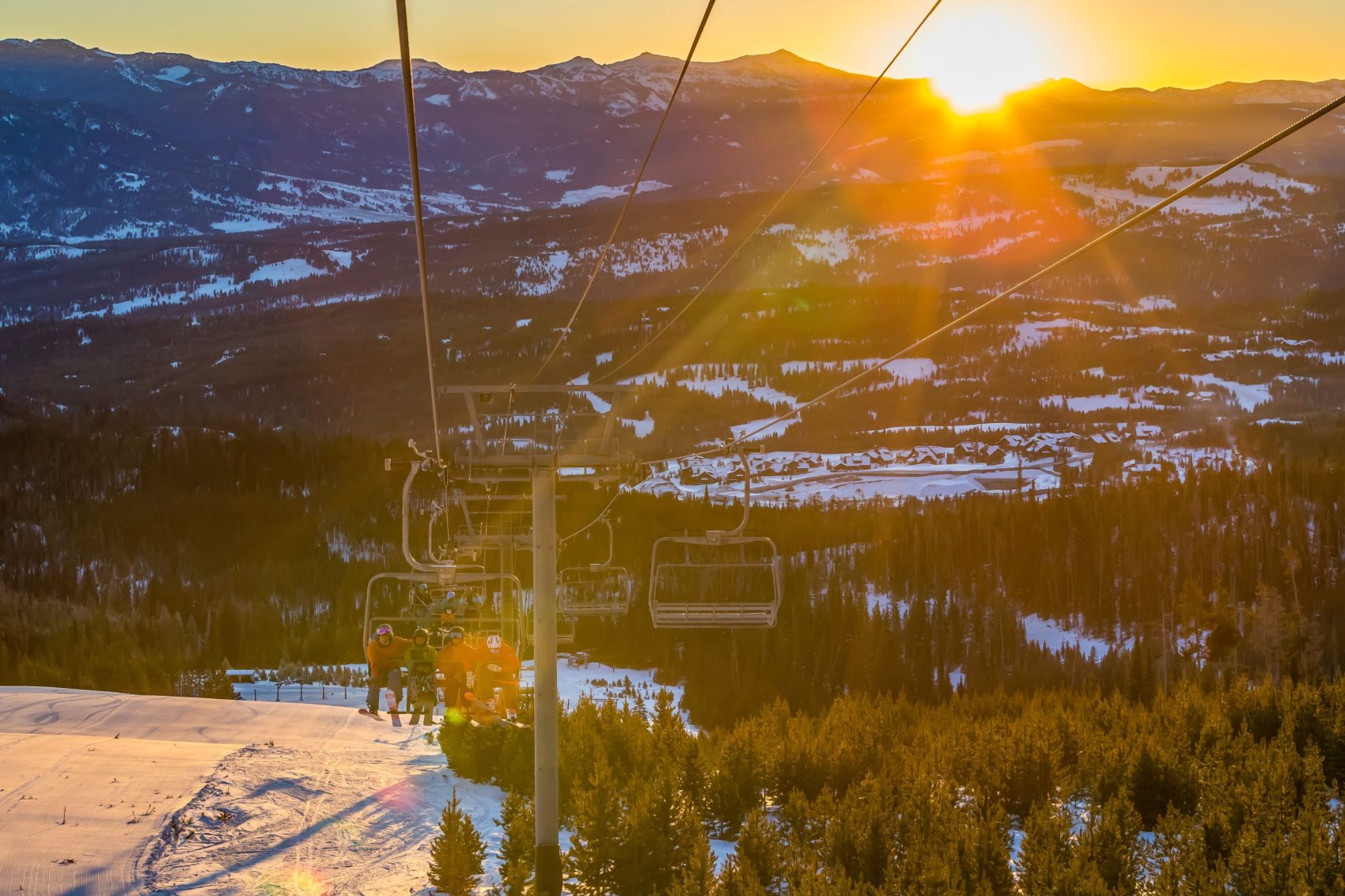 If dawn patrol and breakfast is your thing, First Tracks & Everett's Breakfast is the place to be. First Tracks is a special way to ski Big Sky before anyone else, with a guide to lead the way to the best terrain of the day. Guests load Ramcharger 8 at 8 am and carve fresh lines through meticulous corduroy, or untracked powder if you're lucky. Bask in the glory of untouched slopes, stunning mountain views, and cap it off with a gourmet breakfast at Everett's 8800. Breakfast will be ordered off menu, including traditional offerings. Think eggs benedict, French toast, fresh-baked scones, cinnamon rolls, coffee, hot cocoa – hot items to warm up after a morning on the slopes and provide sustenance for the rest of your ski day.
First Tracks & Everett's Breakfast is offered Wednesday through Friday. Skiers should be able to ski intermediate-level terrain to enjoy this First Tracks experience. Maximum seven people per guide.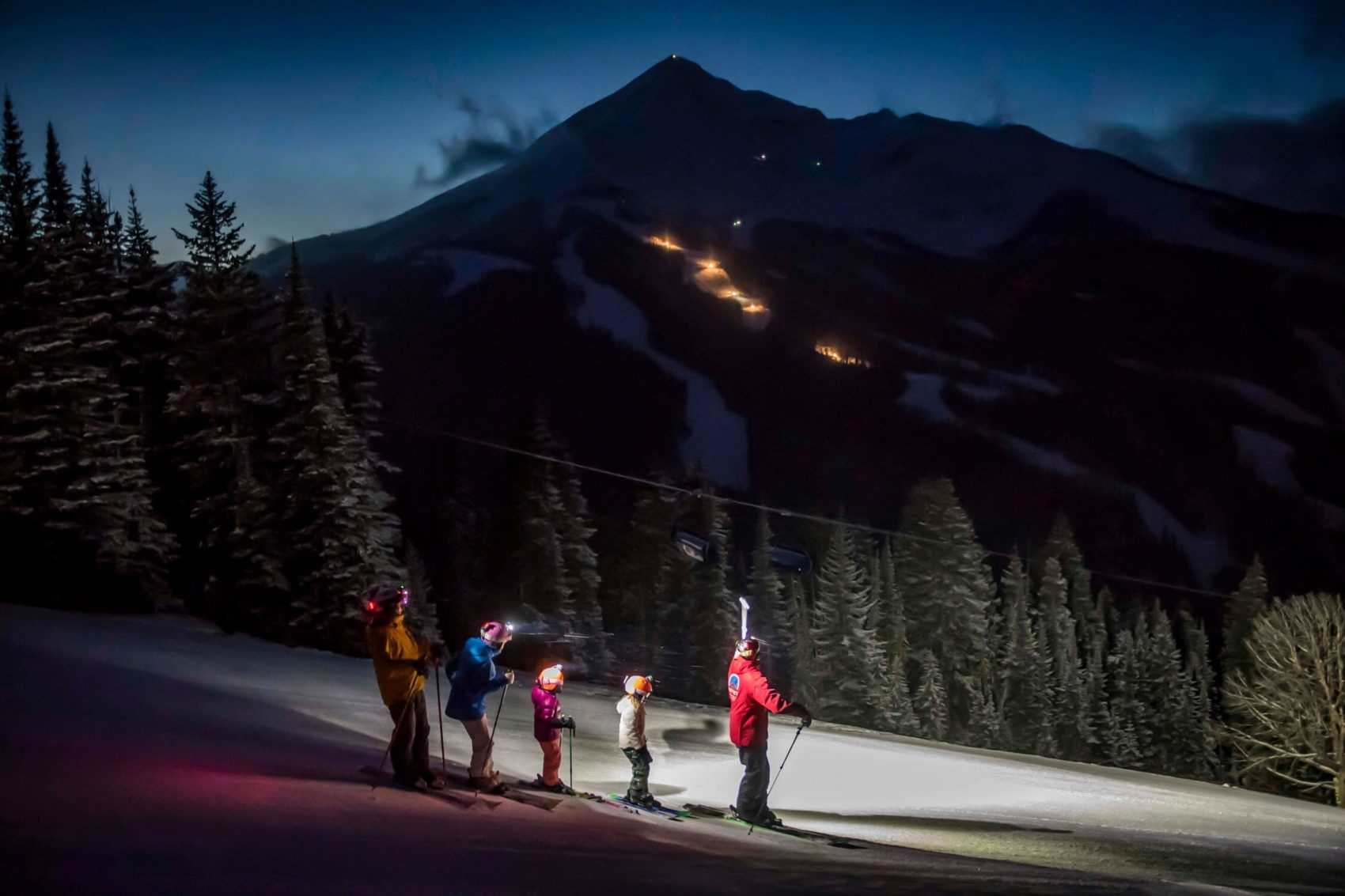 If solitude and endless stars are more your style, Headlamp Night Skiing is equal parts invigorating and unique. As the sun sets on Lone Peak, fasten your headlamp and get ready to ski. Big Sky Resort's new night skiing experience is unlike anything else in North America. A private, guided tour of Andesite Mountain begins at 6 p.m. with a ride up Ramcharger 8, a brand new eight-seat chairlift with heated seats and a weather-proof bubble. The views are a little different at night: countless stars illuminate the sky and distant snowcats methodically prepare the slopes for the following day. Headlamps provided are as powerful as a car headlight, illuminating the way for guests carving down freshly groomed runs.
 Headlamp Night Skiing is available Wednesday through Saturday. Must be a level six skier or rider and above. Maximum seven people per guide.