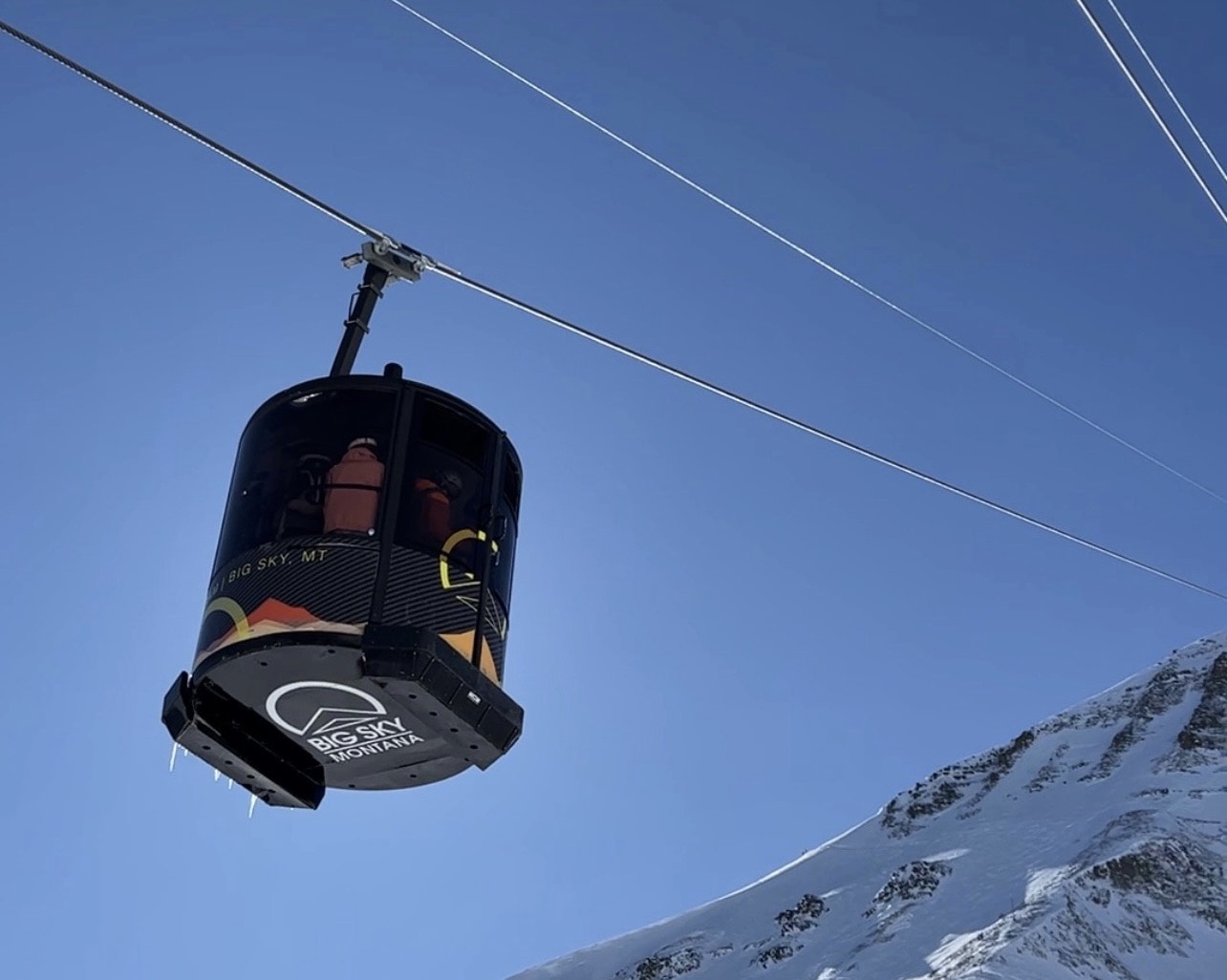 Report from Thursday, February 16th, 2023
Big Sky, Montana, has some of the best steep chalk skiing in the world, and it is amazing this season. Big Sky has been in a dry spell, but that doesn't mean the snow is bad. We got decent snow on Tuesday, and it was just enough to cover up the mountain and make skiing the legendary steep terrain fun. It was a total bluebird day with not a cloud in the sky. If you haven't been to Big Sky and you are a person that prefers terrain over conditions (like me), this ski area has to be on your bucket list. Some of the most consistently steep and gnarly skiing in the United States is at your fingertips.
Challenger Lift and Lone Peak terrain were exceptional. Today, we skied some of the more demanding terrain Big Sky offers. We started our day off on the Challenger Lift, a three-person chair that takes you up to the shoulder of an area known as The Headwaters. We skied steep chalk and bumps to a flowing rhythm like a river, repeating fall line runs back to the chair. Once our legs were appropriately warmed up, we headed for my favorite lift on the mountain, the tram that takes you up Lone Peak. The tram line moved fast and we could head up and ski Marx, a long wind-buffed run that felt like the perfect big mountain groomer.
Big Sky is notorious for being sharky with protruding rocks, but this season is different. I have been coming up to Big Sky, Montana, from Colorado every year since 2017. This season, so far, I have noticed significantly fewer rocks that Big Sky is known for. The coverage is amazing, and the skiing is phenomenal. Steep wind-buffed chalk turns (what can be treacherous) runs into skippy, fast, power slide runs that keep you coming back for more.
No lift lines and a terrific après ski scene. After our day skiing, we stopped by Montana Jack's for a quick apres ski beverage. Big Sky has an amazing après ski right at the base of Mountain Village. Tons of outside seating with multiple areas to get food and drinks.
All in all, Big Sky is skiing amazingly right now. Big lines, steep chalk, amazing times in Montana!
Conditions:
Forecast:
Photos: