[Sponsored By: Alyeska Resort, AK]
Tucked beside the sea, in a Alaska valley easily reachable yet somehow hidden, waits grand Alyeska Resort, AK. At home at the head of iconic Girdwood Valley, Mount Alyeska and the resort bearing its name are magnetic destinations along a frontier already famous for its shadowed forests and alpine ramparts. Initial attraction, naturally, is a fat snowpack and relatively few skiers, but the magic extends beyond the mountain.
Alyeska Resort and the Girdwood Valley too, remain the cozy hideaway of fable, accessing the terrain of legend.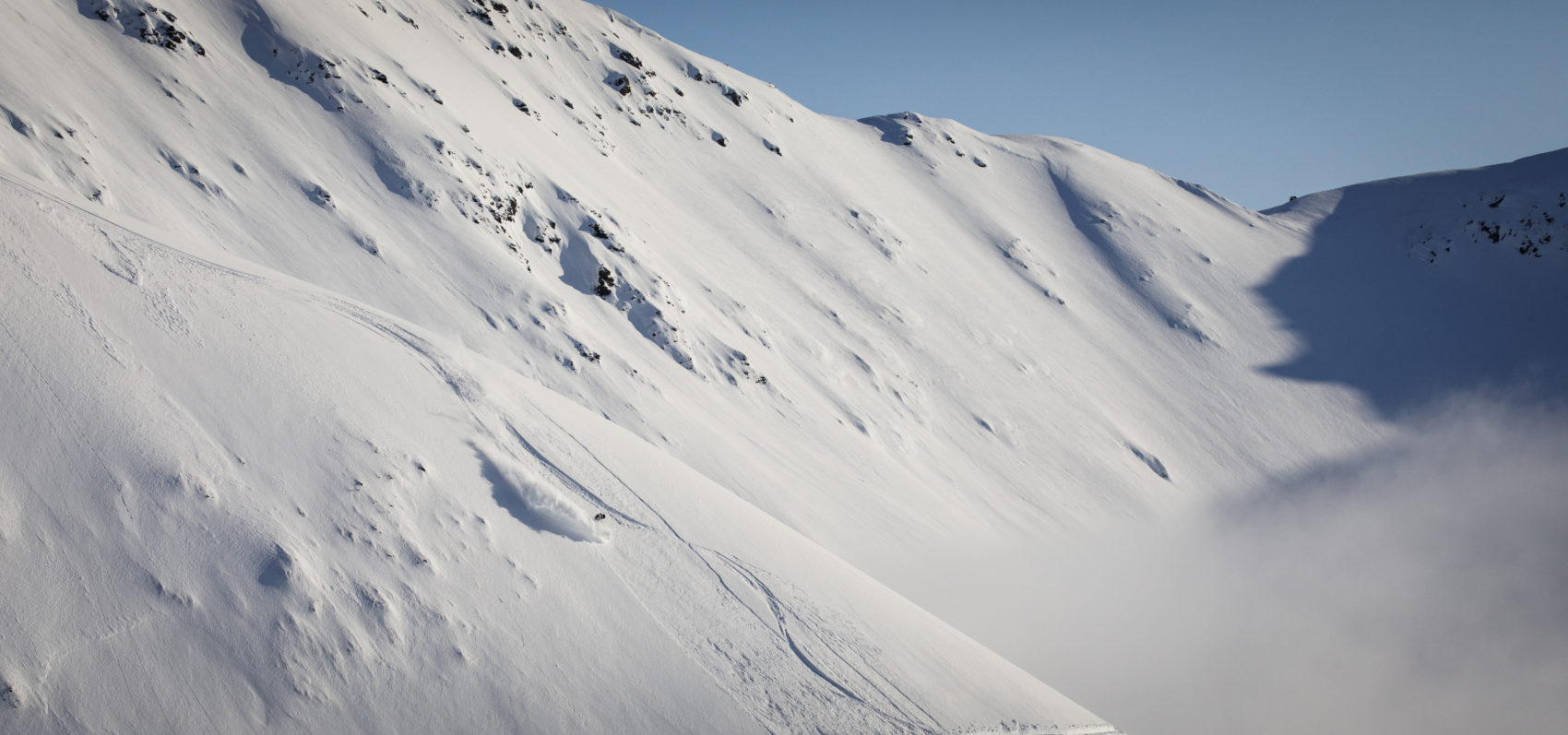 A crystalline cache to total upwards of 500 inches is deposited annually upon Alyeska Resort and the peaks of surrounding Chugach National Forest. The forest is 30% percent glaciated and stretches to a max elevation of 14,000 foot meaning many nearby summits are skiable any month of the year. It's no wonder the area's few thousand resident rippers seem to smile all winter long.
Over 1,600 ski-acres unfurl beneath the boots of Mount Alyeska skiers—not to mention the nation's longest continuous double black diamond run. Facets are steep. Conditions are variable. And the snow, when caught well, is the best that will ever be skied.
To Girdwood town, Mount Alyeska's plunging, playful slopes are an extension of the community itself. Schoolmates meet between laps to build a snowman. Co-workers trade jokes to pass a chair ride. Neighbors cheer each other's lines. It's a white room party to which everyone is invited.
And alpine adventures from summit to lodge are only one aspect to Alyeska charm.
Perched spaciously at the top of Alyeska Resort's famed aerial tram, Bore Tide Deli & Bar is a panoramic hinge point between the runs of Glacier Bowl and mid-to-lower mountain. It's a ski in and ski out break stop with unparalleled vistas of Girdwood Valley and Turnagain Arm.
Bore Tide's menu reads as must-eat line-up and boasts beverages to match. Dishes come deli-quick or casually sat making the eatery an ideal on-mountain stop. It's the perfect culinary-meets-cocktail pre-party to some of the best skiing on the planet.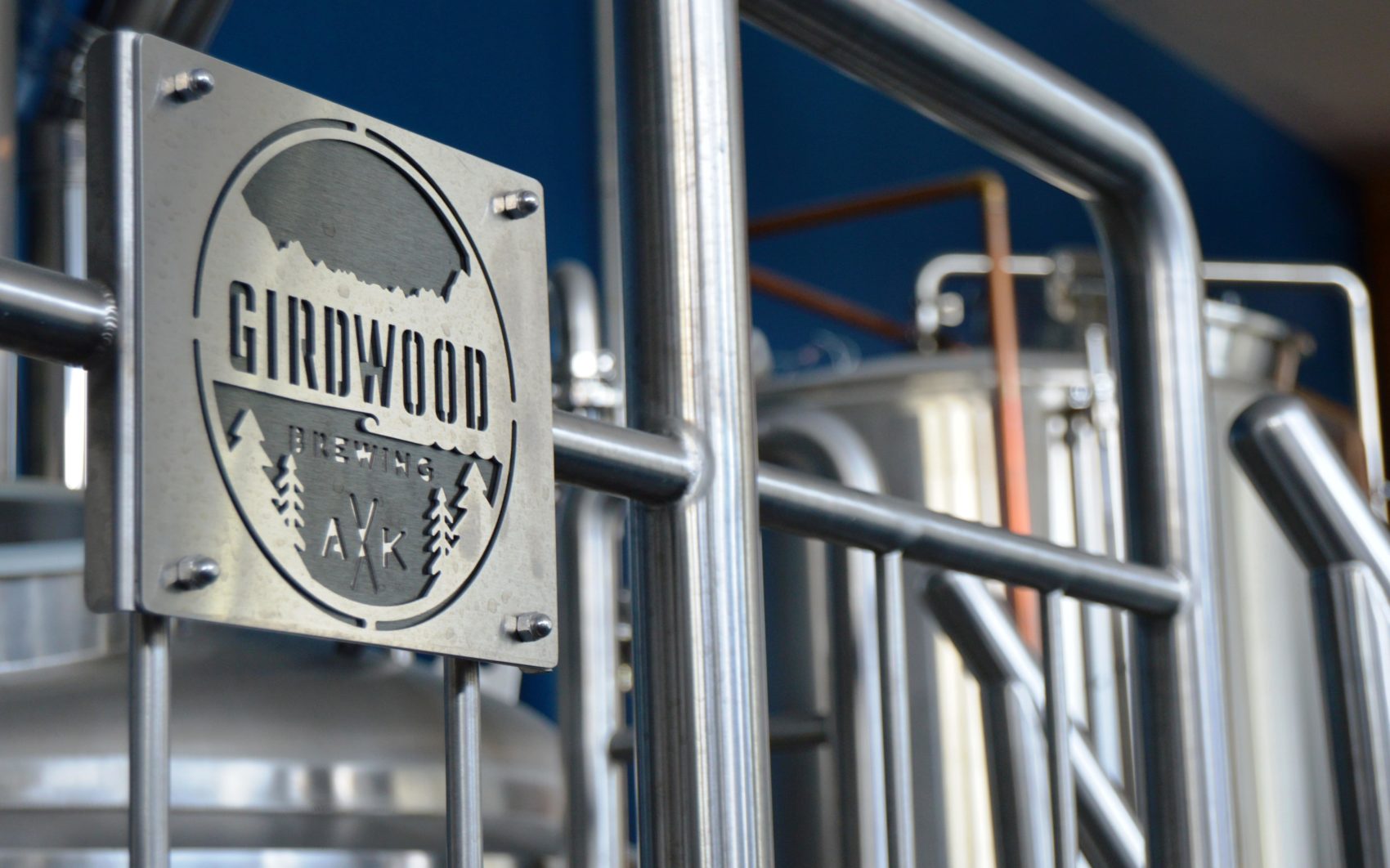 Less than one kilometer from the plunging slopes of famous Mount Alyeska is valley's most recent commercial construction in over a decade, Girdwood Brewing Company. It's a 3000 square foot facility housing a ten barrel brew system, twenty barrel brite, and six twenty barrel fermenters.
At home within such a centralized, scenic installation, Girdwood Brewing is jovially (and near ceaselessly) pouring après beer.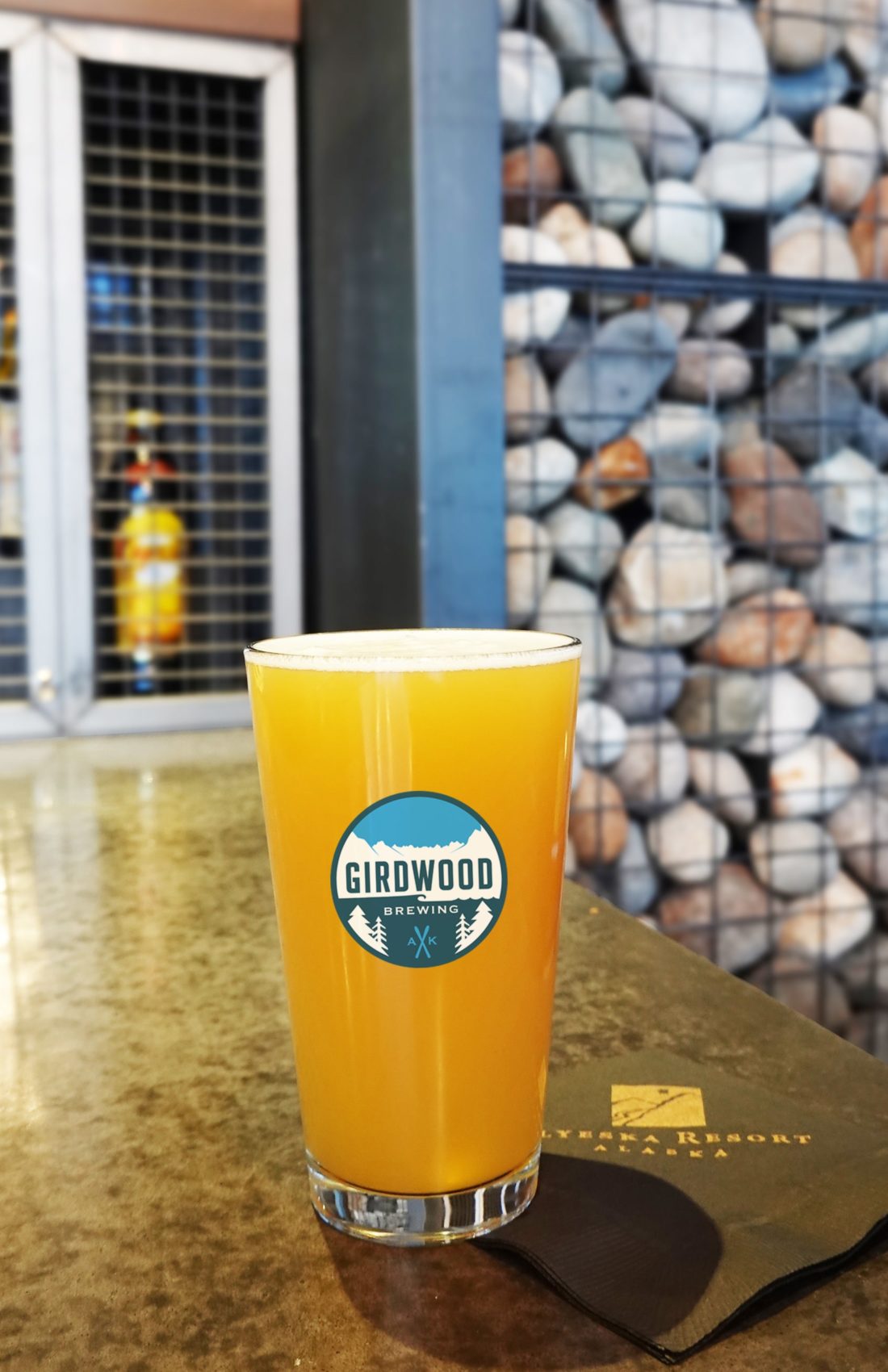 Popularity of the Girdwood Brewing taproom is further billowed to speed thanks to a crowd pleasing Alyeska Brewski. The ale, brewed specifically for Alyeska Resort, is loaded with aroma notes of tropical fruits and follows through with a creamy, juicy finish. It's a beer all POW chasers cannot help but appreciate.
And just when you thought a Girdwood ski experience could not be any better, Alyeska Resort presents another exciting challenge: managing a decent dance on ski-wobbled legs, with a belly full of Brewski.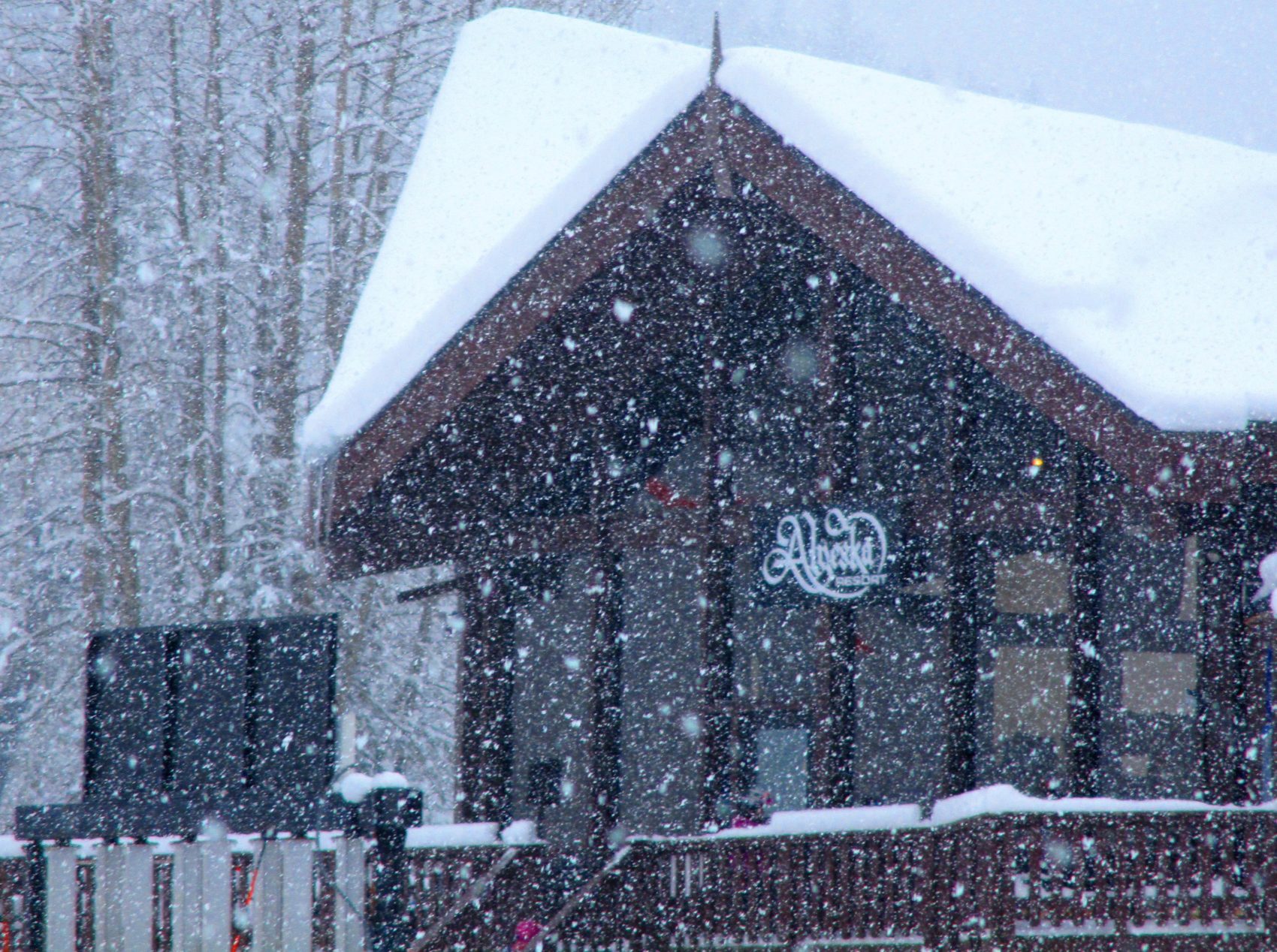 Alyeska Resort's mountain music hall is the famous Sitzmark Bar & Grill. The venue goes deep with year-round concerts that rock, particularly, over frigid winter nights.
A curvaceous long bar forms partition amidst the Sitz's floor–which is cleared of tables for concert nights—and artistically rendered northern lights nightscape glows from the Sitz's raised ceiling. Wild dancing is encouraged and closes to within mere feet of the artists themselves, inciting even the most stoic to shake a leg.
Plus, late hour show times allow ample cushion for unrushed pre-partying, and inexpensive ticket prices part the velvet ropes without breaking the bank. An awesome stage with a rockin' reputation, the Sitz' is an Alyeska legend.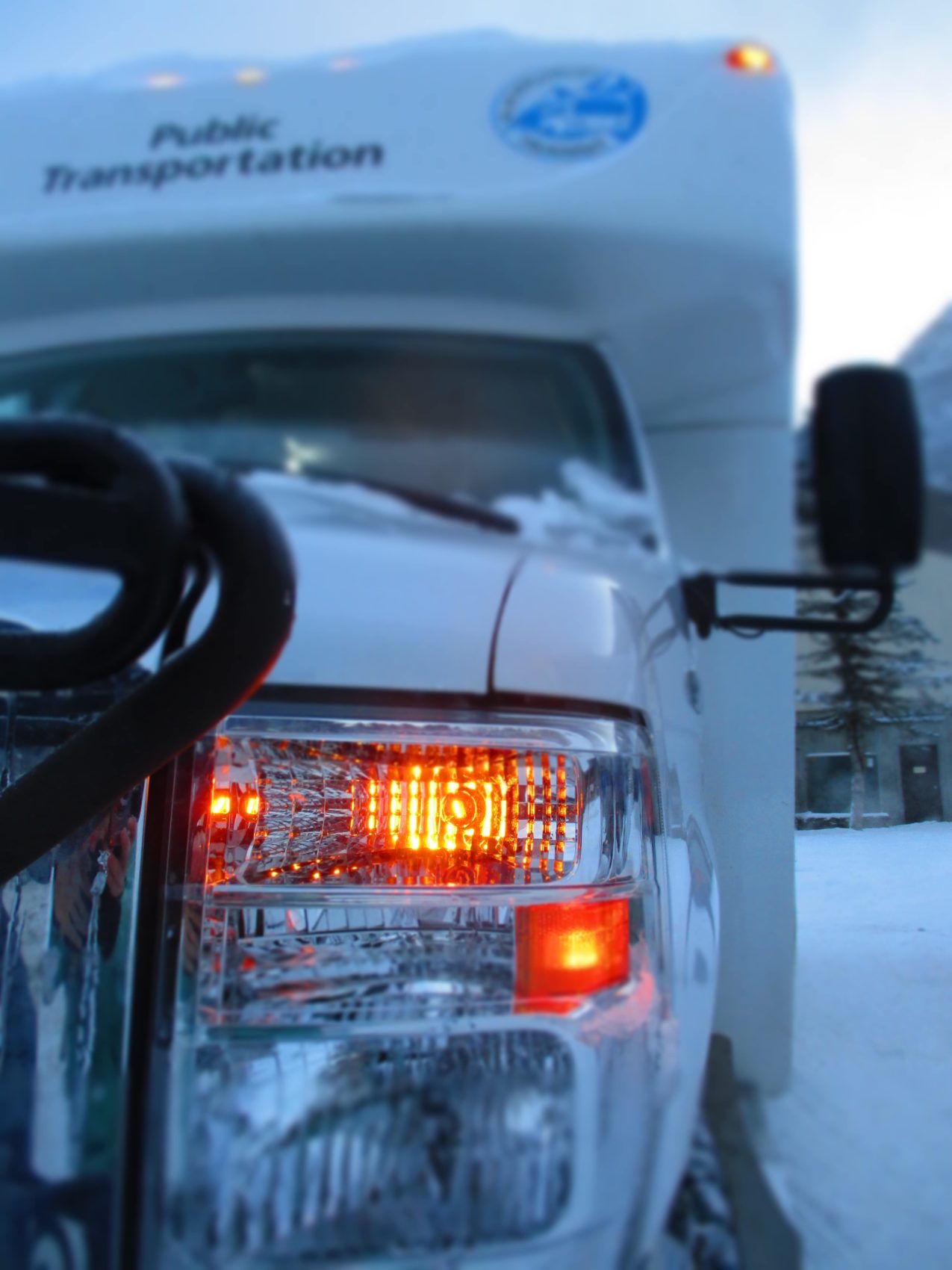 And nothing feels quite so 'home-like' than the comforting option of easy public bus transport to, or from any of the valley's exciting diversion destinations. Glacier Valley Transit is a private, non-profit entity operating services to connect Seward Hwy with road-ending Alyeska Hotel. The buses have shuttled as many as 72,000 passengers per year and are relied upon for fun, safe transportation alternative.
Emerging from a 2008 Alyeska Resort restructure, the revitalized Valley Transit offers routes beginning before dawn and driving well into the night. That length and frequency of service allows residents convenient option for ski access or simply provides the assurance of a ride home at the end of a long day. Stops are easily accessed. Buses are clean and their drivers are quick with a smile.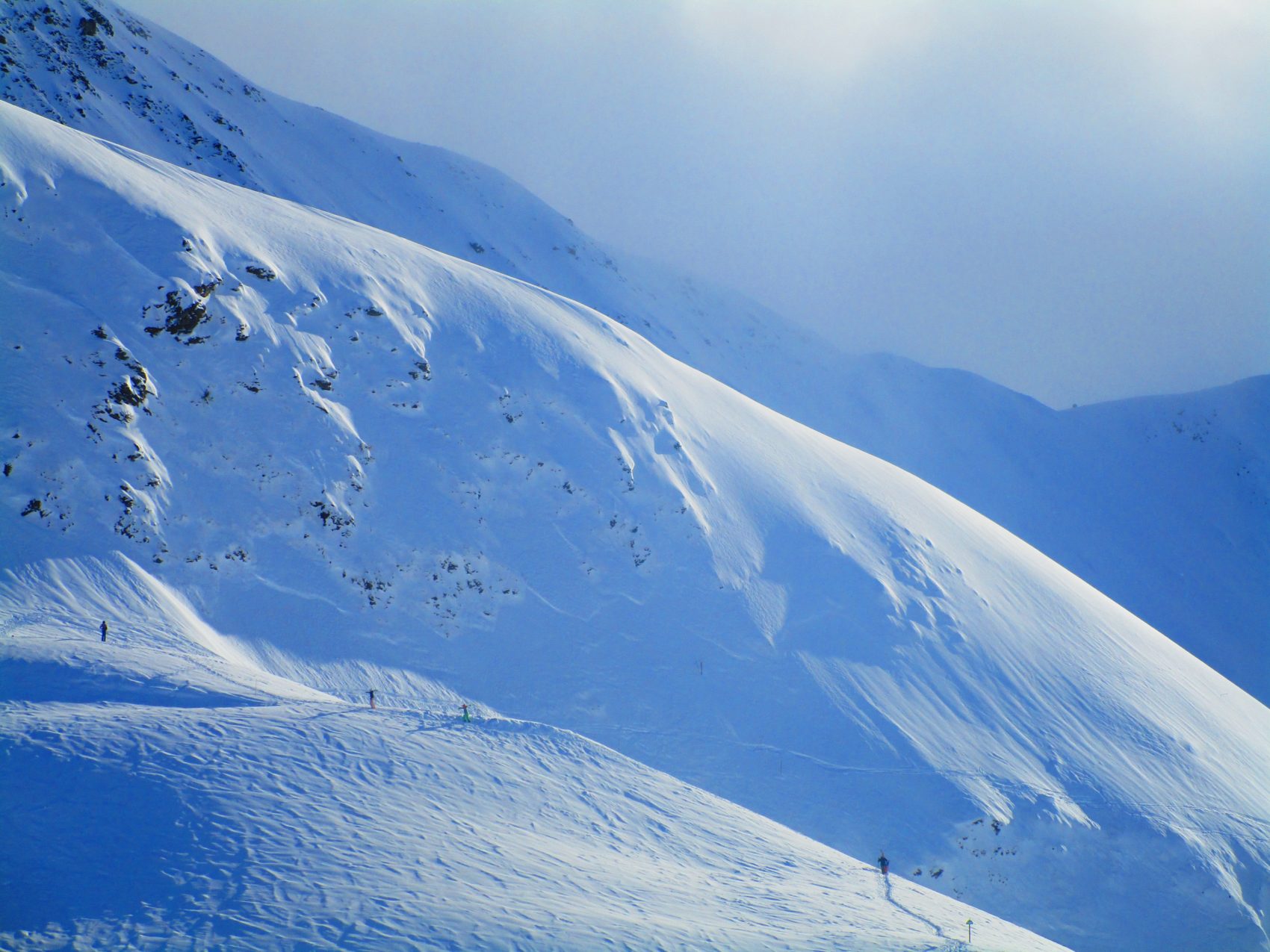 If the Search is defined by its journey, then Alyeska Resort and the Girdwood Valley deliver a snow-quest unlike any other.
And as darkness falls, skiers retake to the resort for night skiing. Wide portions of the piste are illuminated to remain open Thursday through Saturday, providing evening ski access for the hearty locals who work hard through the day.
Night Ski is a rare gem of the snow industry, and it glows to life at the close-knit ski community of Girdwood, Alaska.
Alyeska Resort packs big ski potential into the warmth of small town. The skiing is once in a lifetime, and the closeness of the community makes life-long friendships of mere chance encounters. Its an experience which will not soon be forgotten.