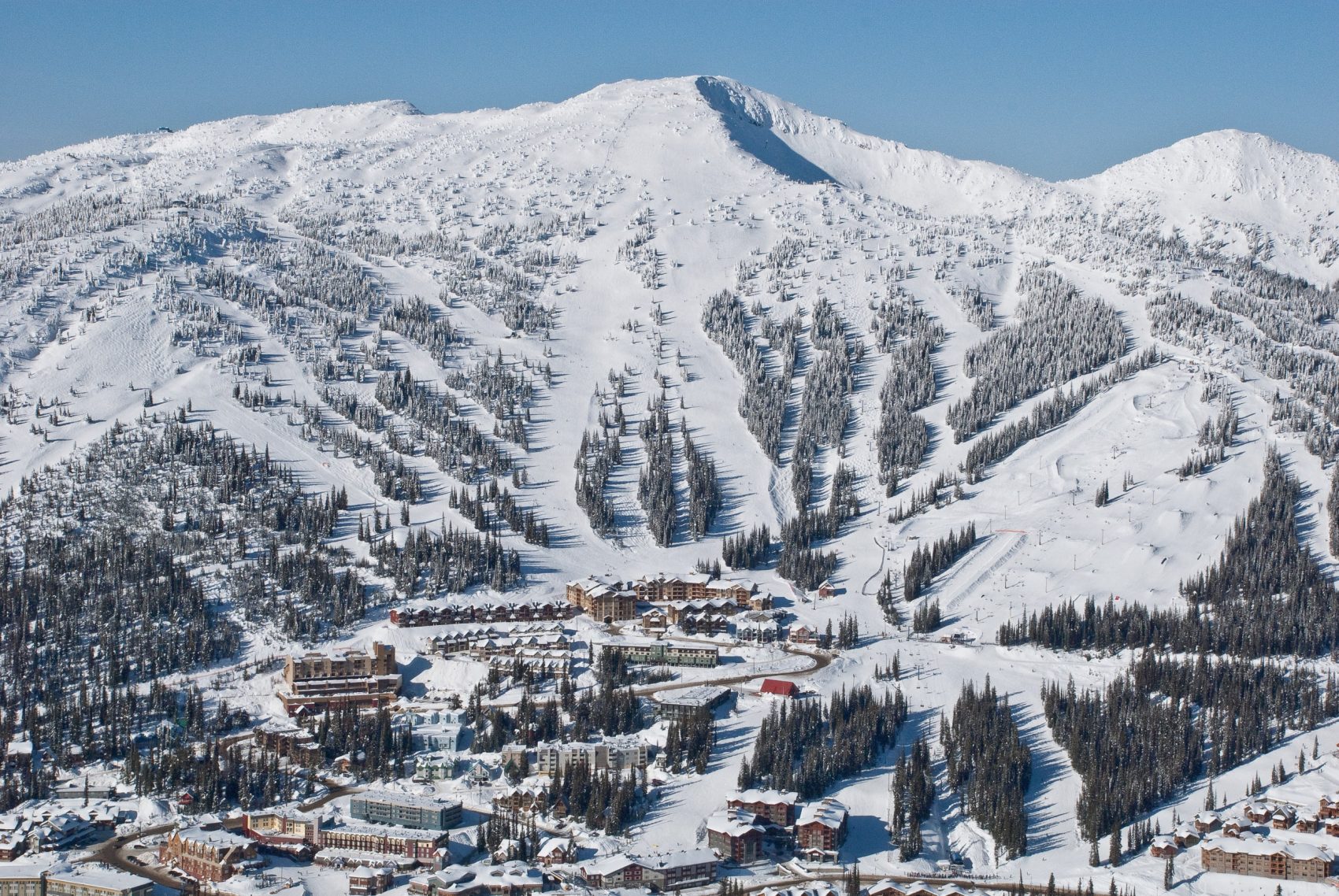 Big White Ski Resort is prepping for a season like no other. Located outside Kelowna in the southern interior of British Columbia, Big White is the 3rd largest ski area in the province after Whistler Blackcomb and Sun Peaks. To get ahead of their competition, Big White is making some first-time changes for a one-of-a-kind season ahead.
The ongoing Coronavirus pandemic is forcing ski resorts to completely re-think their existing operations. Big White spent the offseason prepping to make sure they'll stay ahead of the curve when it comes to minimizing the impact of the virus.
According to Michael J Ballingall, Senior Vice President, the resort has spent hundreds of thousands of dollars to assist in pandemic proofing the resort. Sliding doors for all buildings, touch-less taps in restrooms, streamlined contact-less ticketing, and more are some of the new additions to Big White. The resort even added a laser foot measuring system for their rental shop to ensure social distancing is consistent across all areas of their operations.
"If you're a single and you don't want to ride with anyone else, no problem at all. People ask us about physical separation, well you've got a pair of skis or a snowboard on. We'll be out there building the corrals." – Michael J Ballingall, Senior Vice President of Big White
Besides the virus, employment is an ongoing concern for the resort this upcoming season. Big White normally has a large crew of international employees, most notably from Australia and New Zealand, that they will most likely be without. With visa and travel restrictions at the forefront, they are hoping to fill the employment gap with locals from Kelowna and surrounding areas.
With the ski season only a few months away, I'm sure we'll start hearing more and more resorts come out with new protocols and procedures. While there is an inherent risk to everything, I'm hopeful Big White and every other ski resort planning to open this upcoming season will provide an avenue for everyone to get out and enjoy the mountains after such an abrupt end to last season.