The Canadian wildfires this summer have burned over 25 million acres of land so far and have displaced tens of thousands of people who have lost their homes. The wildfires in Canada's Northwest Territories have forced over 50% of people living in the region to evacuate due to the historic wildfires. Approximately 30,000 out of 45,000 people living in the Northwest Territories were forced to evacuate their homes this week.
Big White Snow Ski Resort is located in the Northwest Territories of British Columbia, Canada, and has embraced its family-oriented-mountain concept by opening its doors to people who have been displaced due to the wildfires. The resort is offering people who have been evacuated by these devastating wildfires with many resources to assist them. Big White Snow Ski Resort has been Canadian-owned and family-operated since 1963 and is known as Canada's favorite family resort.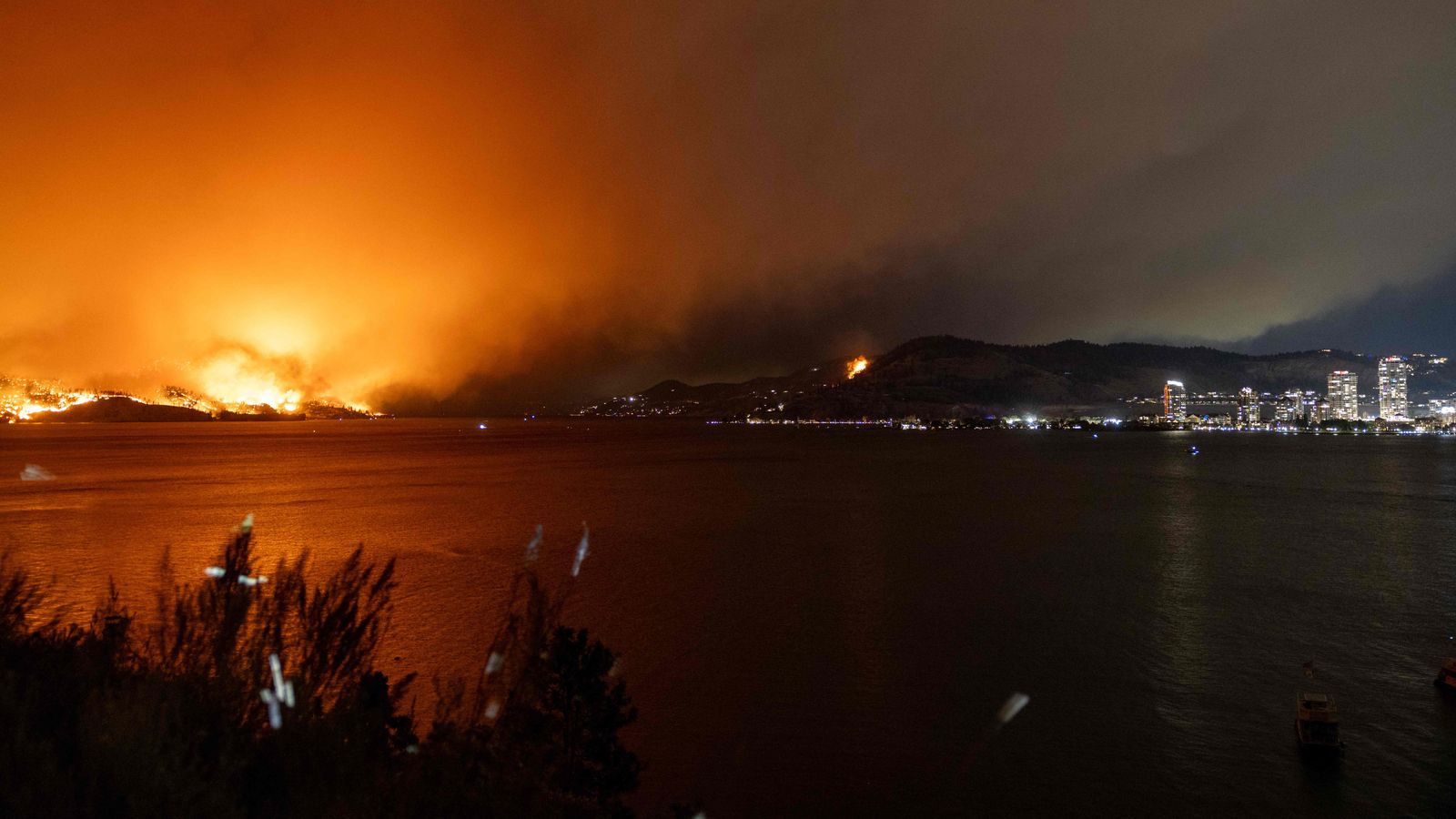 Big White Ski Resort posted this on its website updating its operations schedule due to the wildfires: 
Big White Accommodation Available for Wildfire Evacuees
Some of our on-mountain accommodation partners have made private residence available for evacuees – that information can be found below. The Happy Valley parking lot is available for RVs, tent trailers and camping is for evacuees only. There is a washroom block and fresh water available.

Kid's Centre Open 9am – 3pm
We will be offering a drop in centre with games, some crafts, movies and a place to hang out. Parents will need to accompany their children.

Support for Pets
The SPCA is making pet essentials available for evacuees with displaced pets. Dog beds, blankets, dog and cat foot and kitty litter are all available at the Kid's Centre in the Village Centre. Kid's Centre hours are currently 9am – 3pm.

For evacuees staying in there trailers and RV's:
There will be shower facilities available at the Patrol Hut. Access is around the building to the 2nd floor. Patrol will have a staff member there to supervise. Toiletries and towels are not provided.
Monday – Thursday 7:30am – 9:30am & 3:30pm – 5:30pm
Big White is a family-oriented resort and it is clear that its priority is assisting families and the community who have been displaced by the wildfires. The resort has extended its hours of operations to accommodate all the evacuees and has asked tourists not to visit Big White at this time so it can focus on the families affected by the wildfires instead. The Kids Center is now open seven days a week from 9 a.m. to 3 p.m. and will provide free activities for children ages five to 12.
The resort has also opened other facilities and extended its normal operating days from four to seven days a week to assist families affected by the wildfires. Public washrooms are open to the evacuees and the resort has also extended the hours of its restaurants to ensure everyone is provided meals. Big White also has the capability of hosting RV's and this past weekend they had approximately 40 RV's and say they have the capacity for several hundred more.
Big White is typically open from Thursday to Sunday for summer operations but since Friday, August 18, the resort has been open seven days a week to assist the community members who have been evacuated. This outreach of help and assistance symbolizes Big White Ski Resort's dedication to families and children in the community.
"Instead of putting our heads down, we look after the people because this is their second home," Peter Plimmer, President and CEO of Big White Ski Resort, said in a press release.
It is human nature when we are faced with adversity or hardships that people and communities often come together to support one another. Big White Ski Resort has done that and much more to assist the families and children affected by these historic wildfires.
Big White Ski Resort posted on its website:
"Big White Ski Resort is exceptionally proud of those who have participated in its response to the local State of Emergency and is a shining example of community solidarity and compassion. Evacuees and all interested parties are encouraged to continue checking our website for operational updates. If fire and smoke conditions do not improve in the upcoming days, the resort will remain open and continue to provide a refuge for impacted members of the Okanagan Region.

As the resort continues to adapt to the evolving situation, this crisis reminds us of the importance of coming together during difficult times in our communities. The unwavering commitment to supporting families and children demonstrates the true essence of community spirit. Thank you to everyone who has shown their support, and our hearts continue to go out to those who have been impacted by these devastating wildfires."
Check out the Big White Ski Resort website for more information.