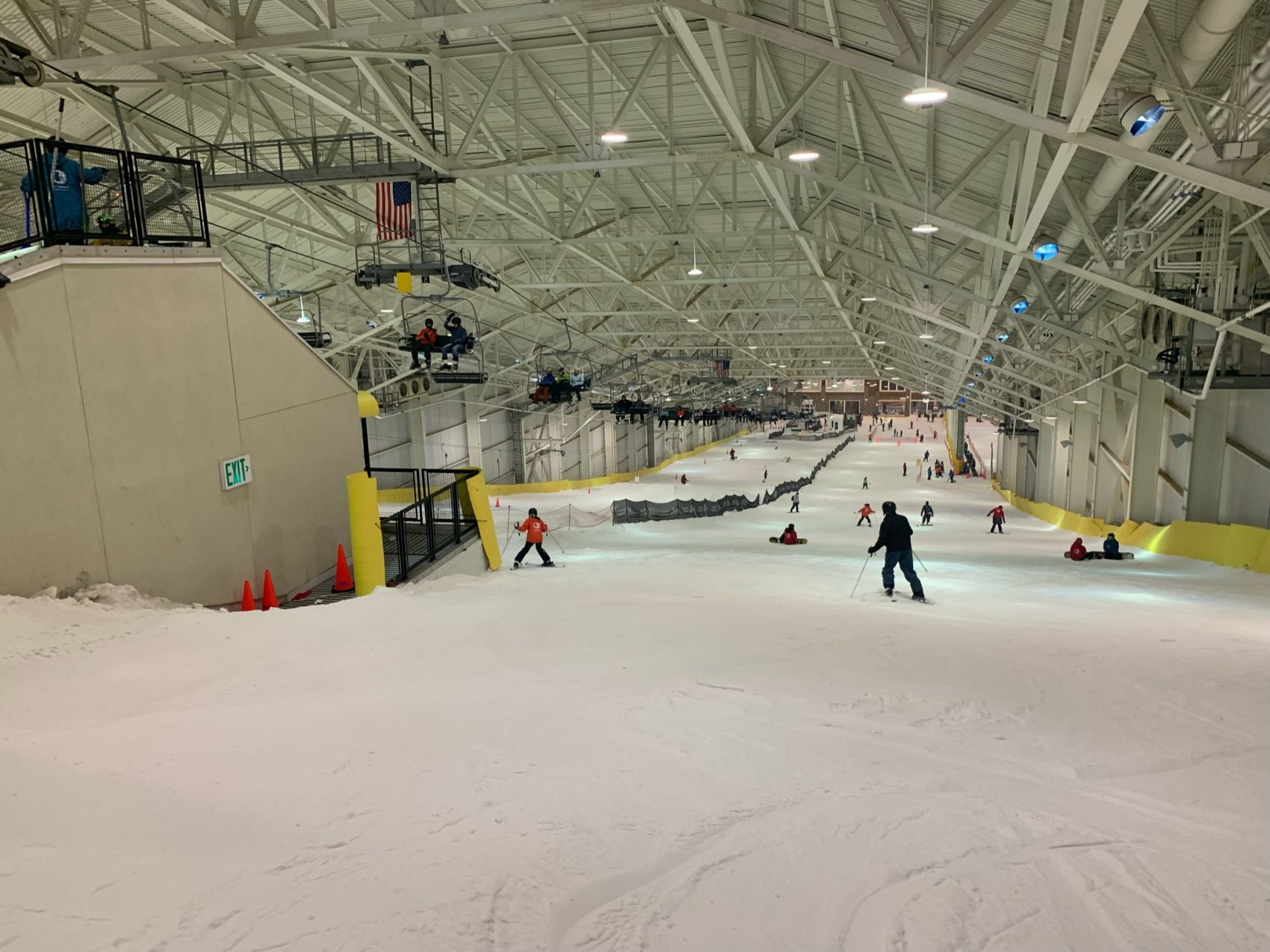 Report from July 5, 2021
Summer has arrived, and all the mountains have closed for the season, leaving most winter enthusiasts dreaming about skiing or riding this upcoming winter. However, there is an option out there for anyone who would like to give it a chance. That option is BigSNOW American Dream. It is the only indoor ski park in North America and is located in East Rutherford, NJ, within eyesight of NYC.
To most traditional skiers or riders, the idea of hitting an indoor ski park may seem a little odd at first, and many questions would definitely be in the mind of anyone thinking about trying an indoor ski park for the first time. The one thing that I could not imagine because I have never done it before was the opportunity to go skiing in July. Who does that? The idea of packing up my skis and gear into my vehicle wearing a t-shirt, shorts, and sandals was something that actually gave me a pretty good laugh. Plus, just having the opportunity to go out there and be back on my skis and make some good turns was more than enough incentive for me to check out BigSNOW.
Quick Facts and History
BigSNOW opened December 5, 2019
4 acres of skiable terrain
3 trails (beginner, intermediate, advanced)
1 terrain park
4 lifts
The longest trail is 1,000 feet
Climate control is set to 28 degrees
BigSNOW is located in the Mega Mall known as American Dream and is the second-largest mall in the United States. BigSNOW is actually one of several attractions that the mall features with others such as Nickelodeon Universe, Dream Works Water Park, Legoland, Sea Life, along with a large selection of specialty shops and restaurants for people to check out. The whole facility could be classified as a destination spot because you could make a whole weekend trip to check out everything the mall offers.
Upon arriving at BigSNOW, my first impression was the feeling of being at a theme park where the attention to detail and professionalism from the staff was at a very high level. The entrance to BigSNOW is accessed through the mall just like you would enter any other store. I found it a little comical and pretty cool that I was not going into a store to buy anything. Instead, I was going in there to hit some slopes.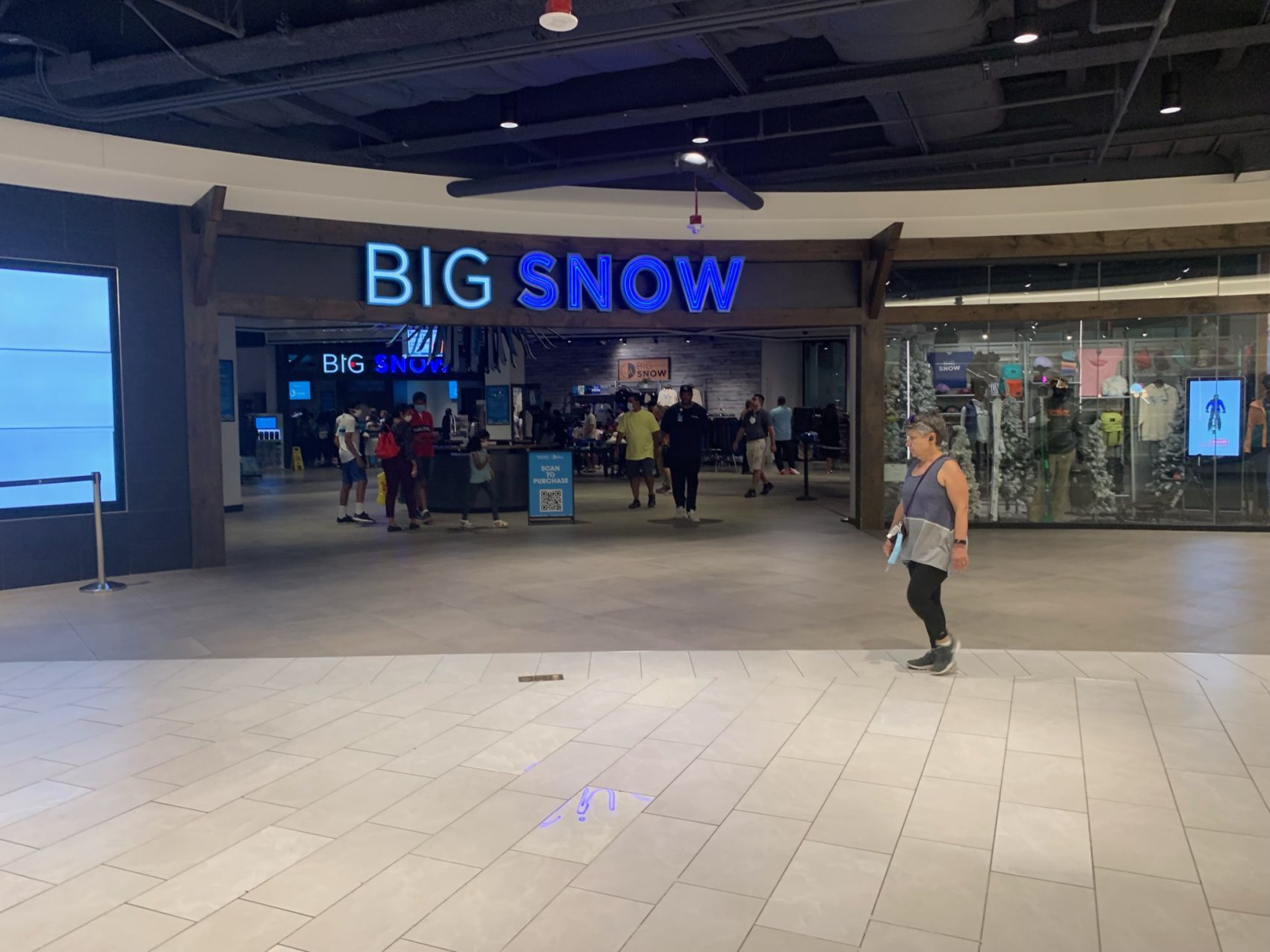 Snow Conditions. One thing on my mind before going to BigSNOW was what is it actually like to ski on 100% artificial snow? I have to give credit where credit is due. The snow-making team at BigSNOW does a terrific job because the ski conditions were great. It was not that granulated ice junk that we sometimes get in the Northeast and what I was afraid I might see at the facility. The snow was actually pretty smooth, well-groomed, and easy to navigate through. According to Kristopher O'Rourke, The Slopes Manager, the facility produces snow four days a week for about four hours per session and creates an average base of two feet of snow throughout the park.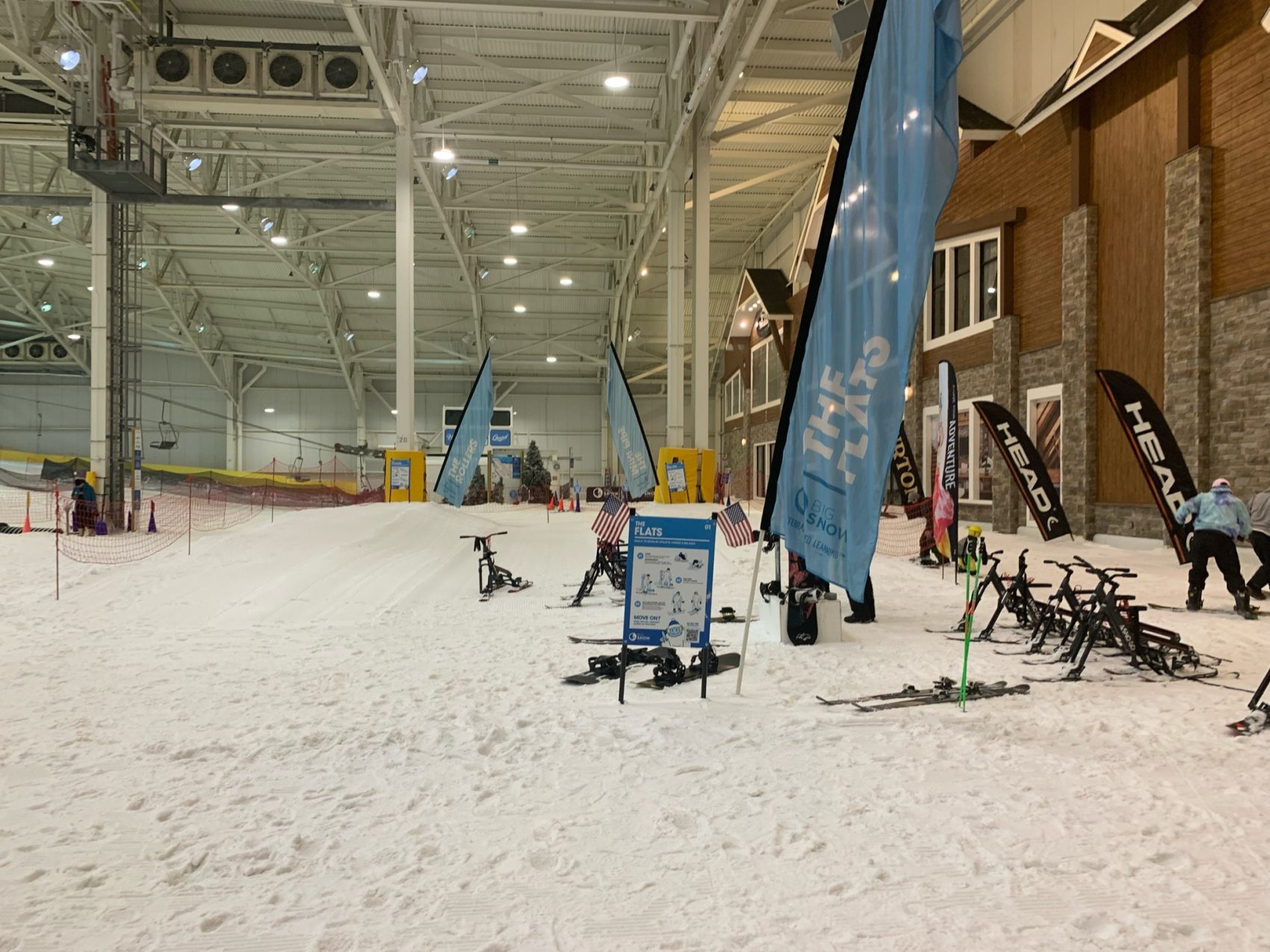 BigSNOW is geared towards first-time skiers and beginner skiers and offers a very comprehensive program and training areas for people of all ages to learn. Douglas Marletta, the Snow Experience Manager at BigSNOW, told me that 50-60 percent of the people going to BigSNOW are first-time skiers. They also provided passes, which must be purchased, for spectators to watch their family or friends ski or ride. If you prefer not to purchase the pass, you can also watch your family members or friends through an observation window located in the main lobby. The facility provides a bunny slope, a beginner slope, and an intermediate slope for new skiers and riders.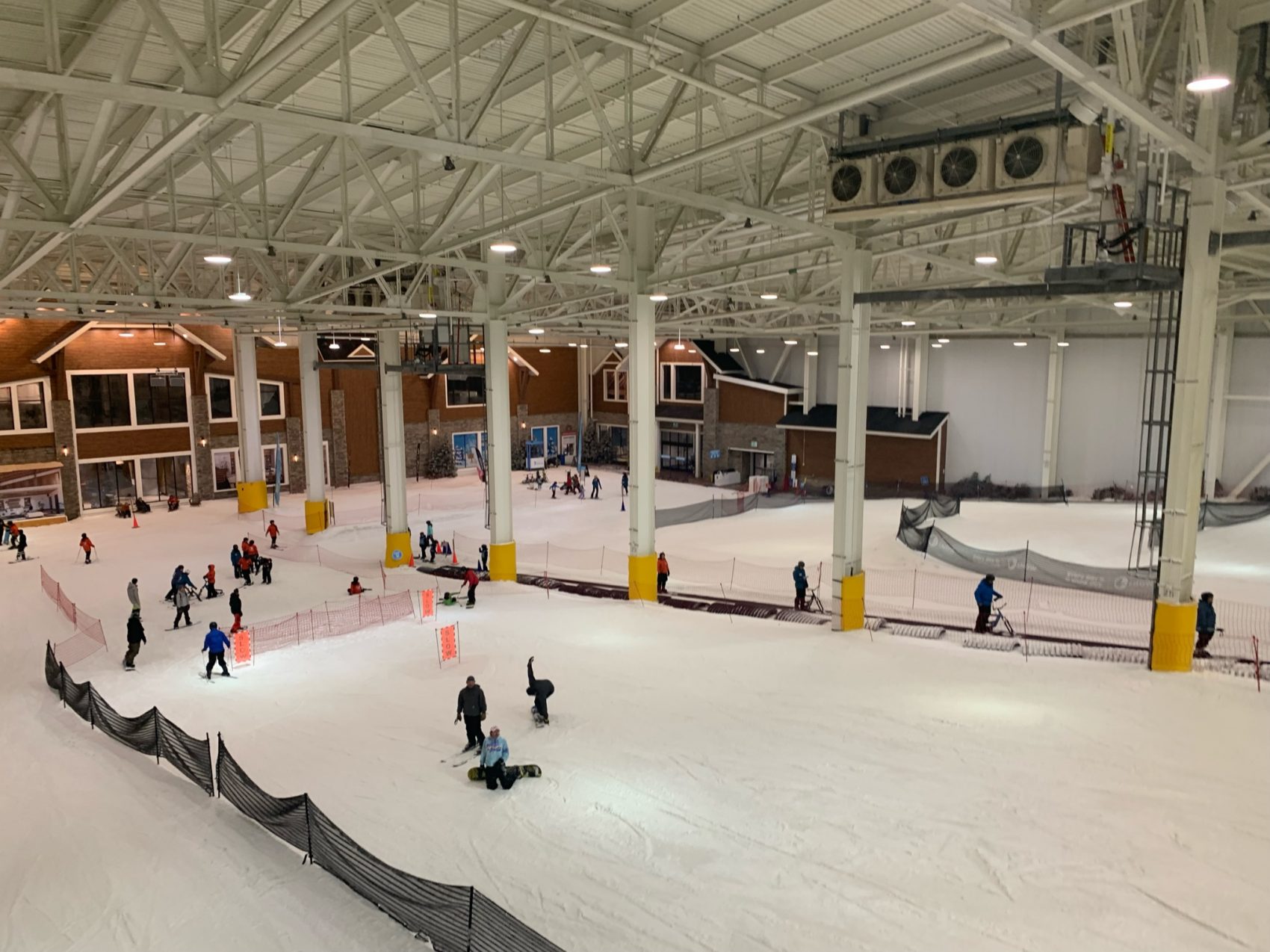 One main trail and one terrain park at BigSNOW allow skiers and riders to hit some features. I would classify the one main trail as a beginner slope, and I mostly utilized it to work on my form or practice some ski drills. The terrain park is one trail with a series of features for skiers or riders to hit on their way down the slope. The overall length of the trails is 1,000-feet, and while short in nature, it does provide the ability to hit more runs more frequently.
So, how much does it cost to ski at BigSNOW? The park offers a variety of packages for skiers or riders to purchase at a very competitive price.  Pricing varies depending on the time you choose to visit the park, so ensure you look at the pricing before purchasing the tickets. A lift ticket with rentals ranges from $70-$80 for a two-hour package. Those prices include skis/boards, boots, poles, helmets, ski jackets, and ski pants. The only thing they do not provide for you is socks and gloves. The prices range from $35-$45 for a two-hour package for just a lift ticket purchase. They also offer three-day, six-day, and ten-day packages for multi-day visits to be used whenever you want, with prices ranging from $129-$200.
Overall, I would highly recommend BigSNOW to anyone who wants to check out an indoor ski park for the first time. It is great for first-time skiers or riders and a good opportunity for anyone who wants to hit the slopes in the middle of summer or whenever the weather conditions outside may not be the greatest.
Check out their website for more info: https://www.bigsnowamericandream.com