Tourists planning to visit Yellowstone National Park might want to download some AC/DC to their devices, just incase a bison gets too close.
Credit Gallatin County Sheriff's Office
The Gallatin County Sheriff's Office in Montana on Tuesday revealed that the heavy-metal band's music has helped them to clear the roadways of stubborn bison, reports MSN.
"When deputies respond to a bison on the road, they turn on lights and siren and encourage the animals to leave the road with an air horn," the Sheriff's Office wrote Tuesday on Facebook. "With a reluctant bison, they've been known to play ' Hells Bells' over the speakers – that usually seems to work."
So-called bison jams are fairly common inside Yellowstone National Park, and can leave tourists stranded for 30 minutes or longer. Footage emerged last month of traffic stopped by a bison stampede and a car getting trashed by the huge animals.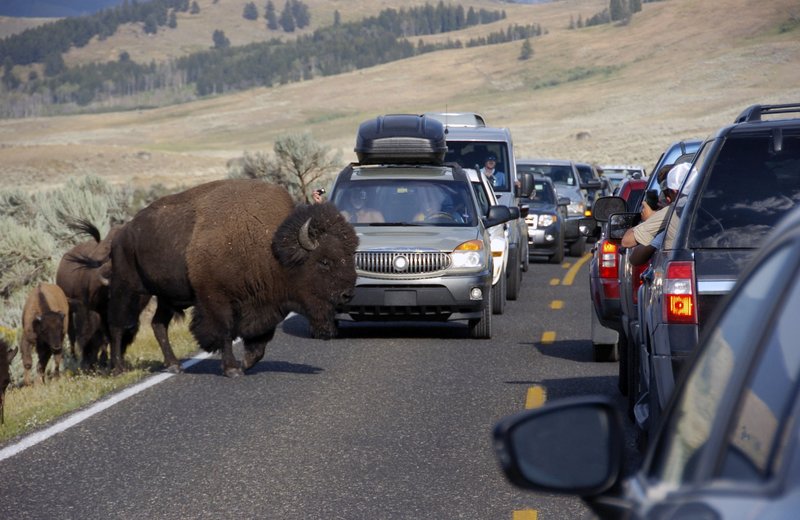 Yellowstone guidelines call for tourists to remain inside their vehicles when in close proximity to bison, because the enormous animals are surprisingly fast and unpredictable. There have been a couple of incidents this summer of people being charged, or even tossed, by bison.
And while bison might not like AC/DC, we know that mountain lions have a distaste for Metallica. One female hiker scared off a big cat last month by playing Metallica from her phone.