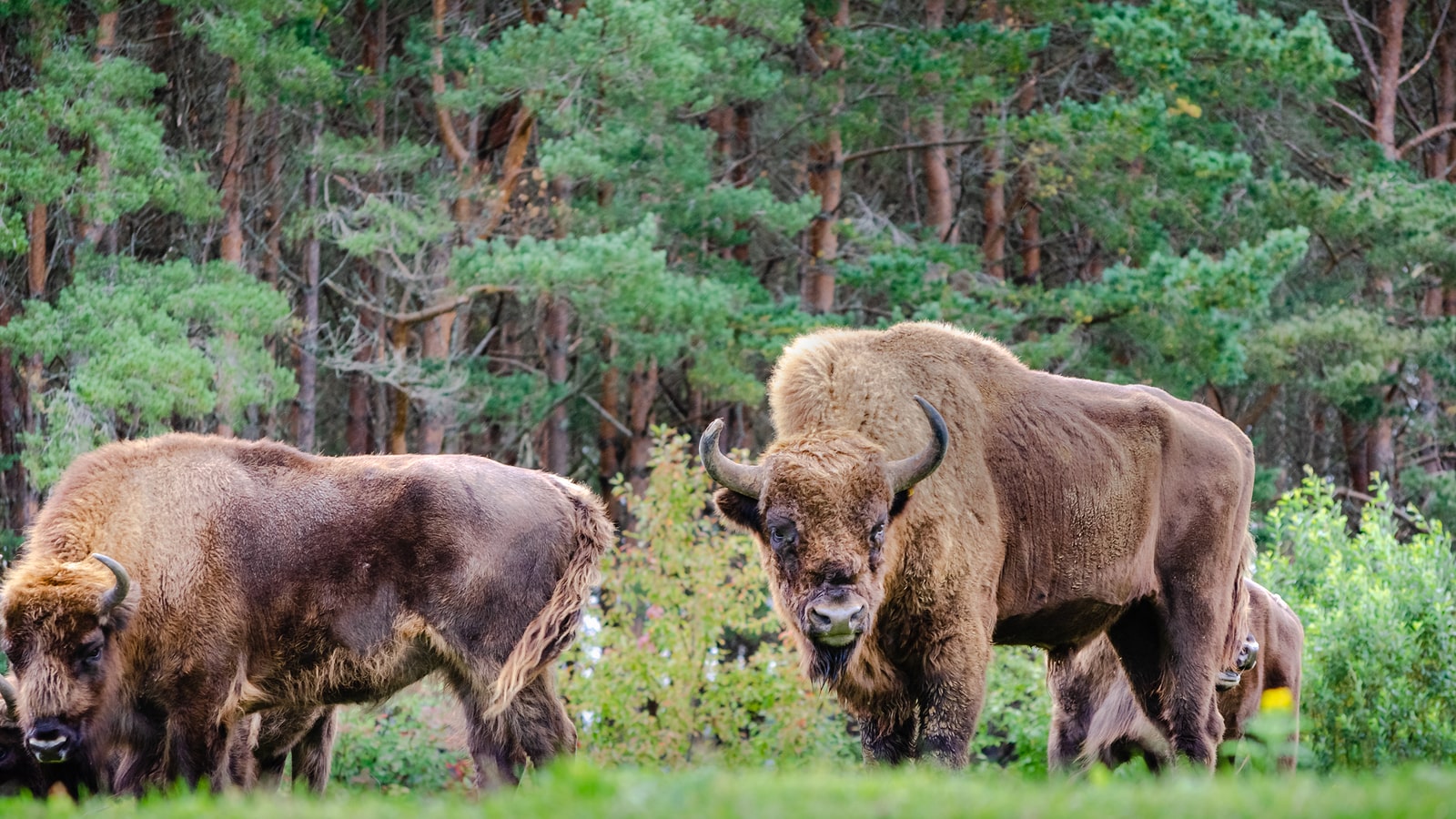 After an encounter with a bison in Yellowstone National Park on Sunday, a woman suffered significant injuries on Sunday, the Billings Gazette reports.
The 30-year old hiker was flown to Eastern Idaho Medical Center in Idaho Falls for treatment.
The woman had been hiking with a partner near Storm Point Trail on the northern end of Yellowstone Lake.
It is not yet clear how the incident occurred, and there have been no photos or video released, but an investigation is underway.
National Park recommendations are that people stay more than 25 yards away from all large animals, including bison, elk, bighorn sheep, deer, moose, coyotes, and at least 100 yards away from bears and wolves. People are further advised to turn around and go the other way to avoid interaction with a wild animal. Bison account for more injuries to Yellowstone tourists than any other animal in the park, usually as a result of humans getting too close.
Yellowstone National Park is an American national park located in the western United States, largely in the northwest corner of Wyoming and extending into Montana and Idaho. It was established by the U.S. Congress and signed into law by President Ulysses S. Grant on March 1, 1872. Yellowstone was the first national park in the U.S. and is also widely held to be the first national park in the world. The park is known for its wildlife and its many geothermal features, especially Old Faithful geyser, one of its most popular. While it represents many types of biomes, the subalpineforest is the most abundant. It is part of the South Central Rockies forests ecoregion.