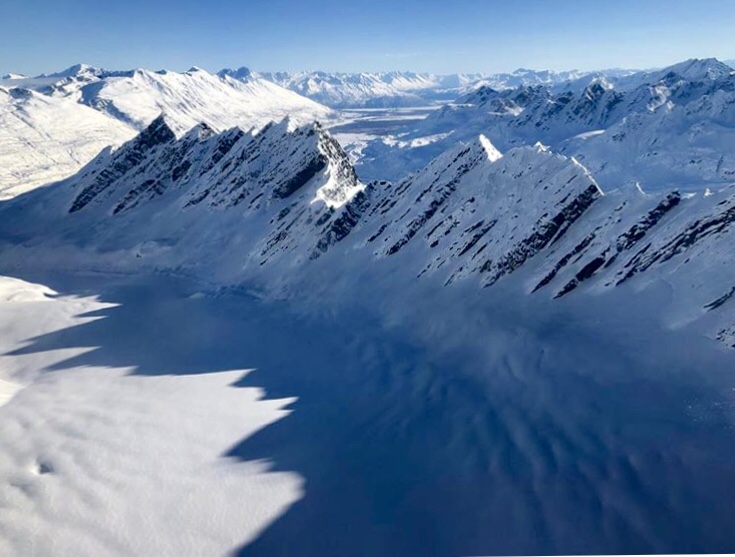 Week 1 of the 8 weeks Alaska Heli-Skiing season is already done, and it was one for the record books here at Black Ops Valdez~Robe Lake Lodge, Valdez, Alaska
Deep snowpack, stable skiing/riding conditions, and ample weather windows all lined up to make for a memorable and rowdy opening volley.
Good news is you didn't miss out yet, and if you are gun shy about hammering down on a 3, 5, or 7-day Heli-Ski trip to AK this season, let me help you pull the trigger
>>>Week 1 Photos <<<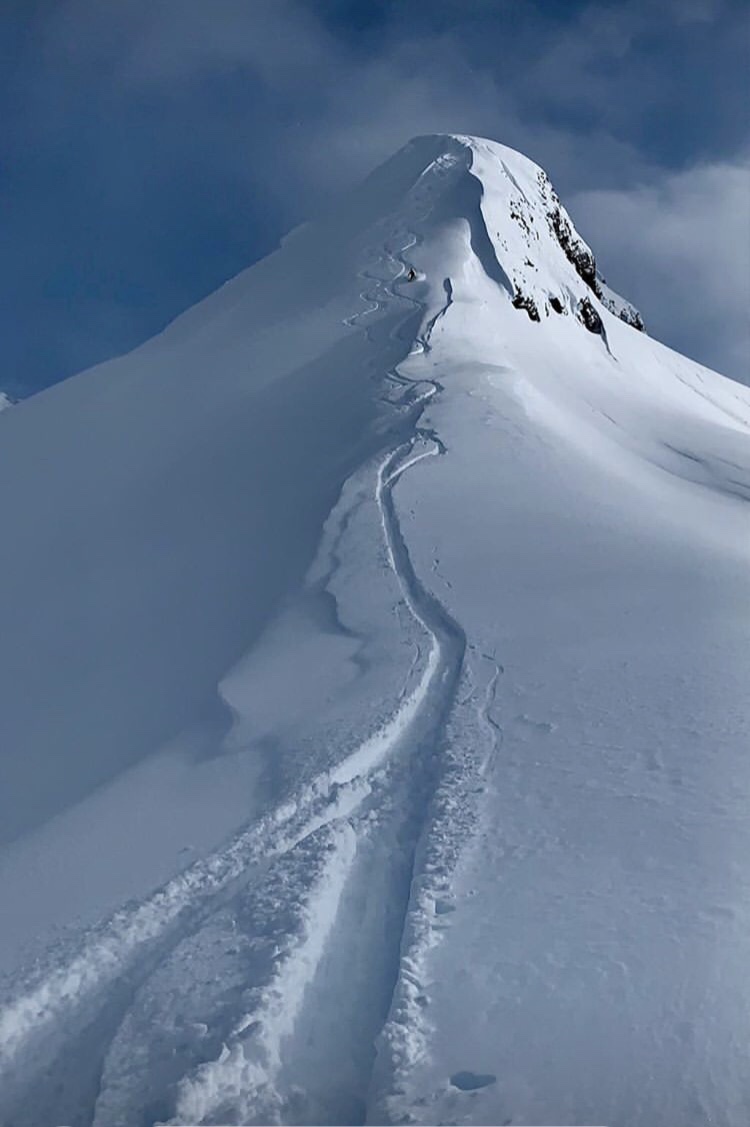 Image: Didier Doucet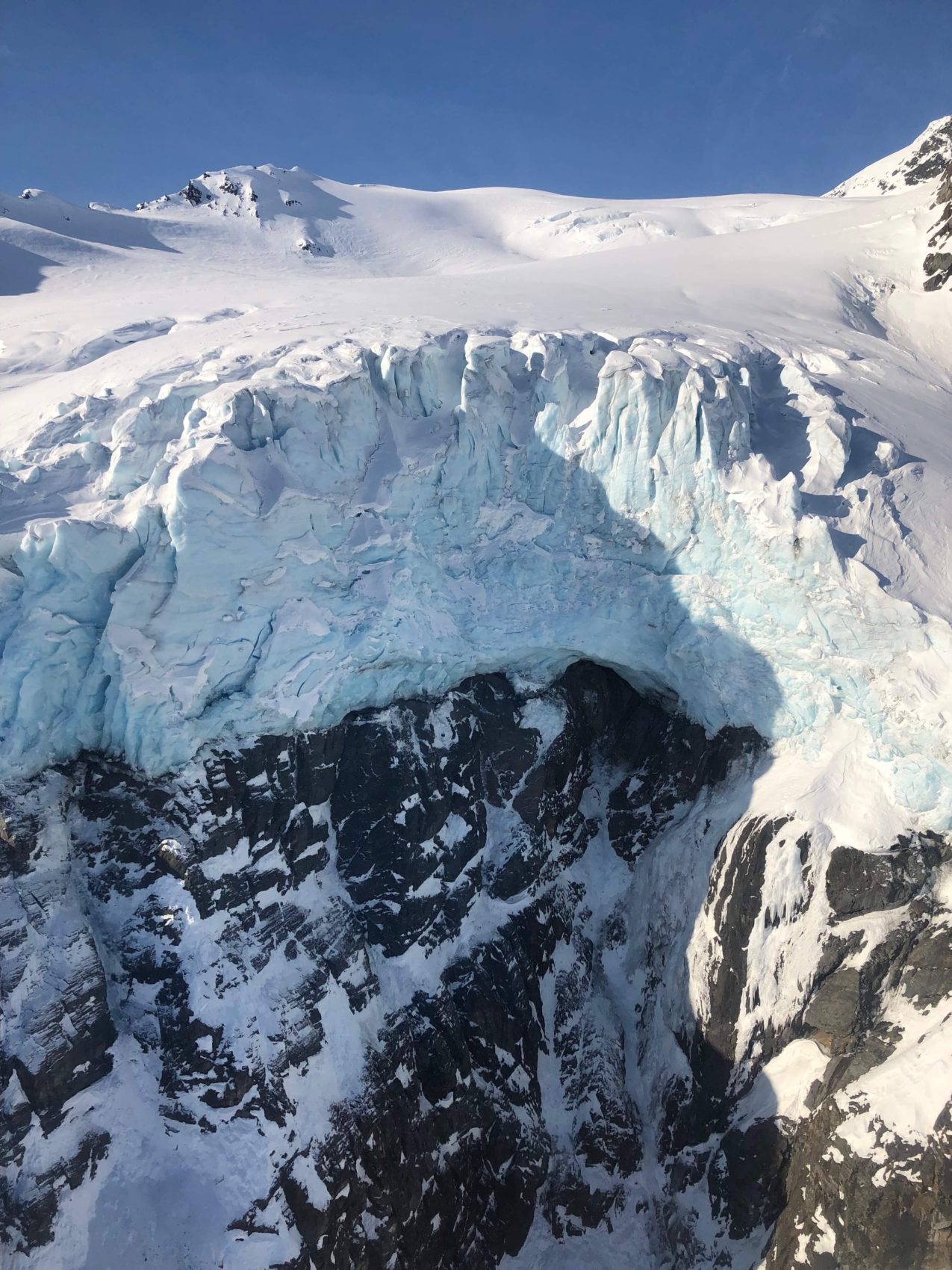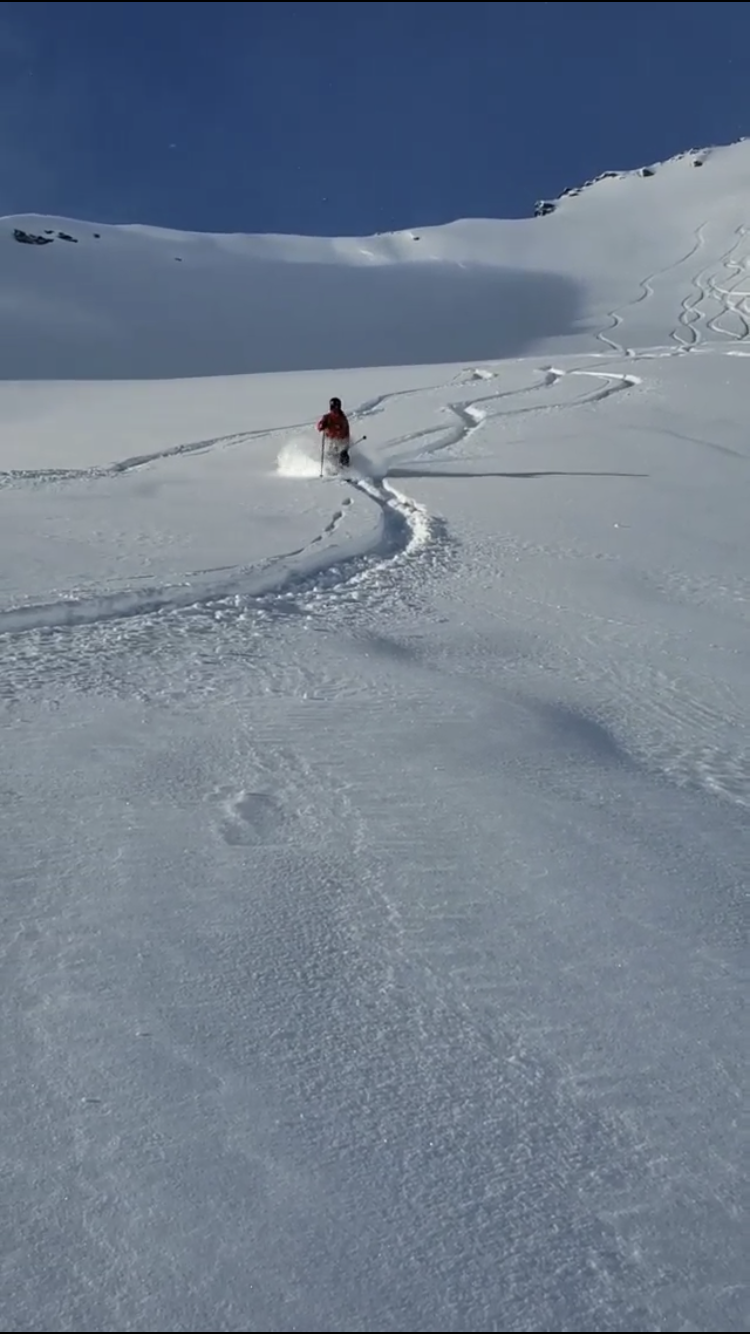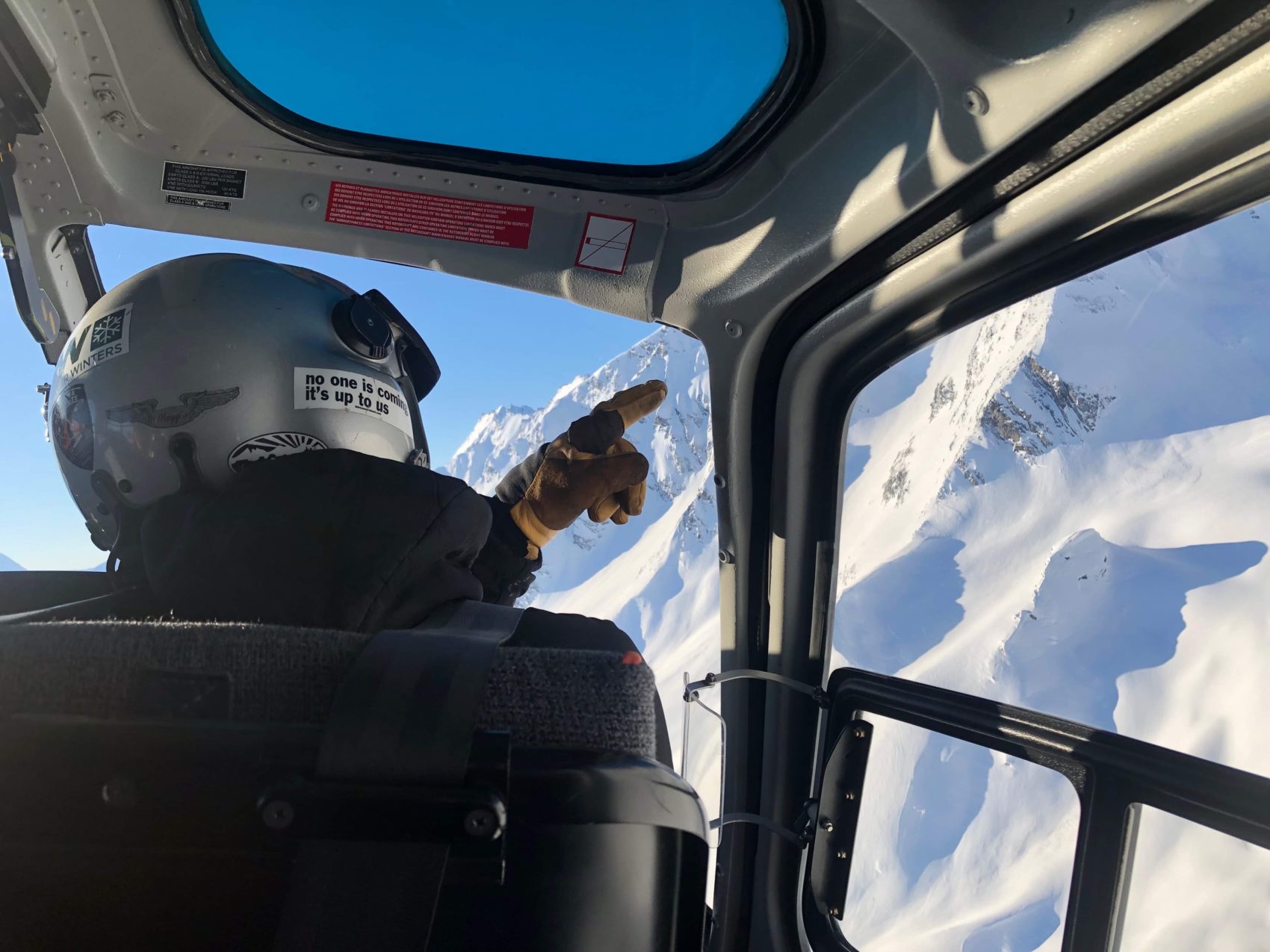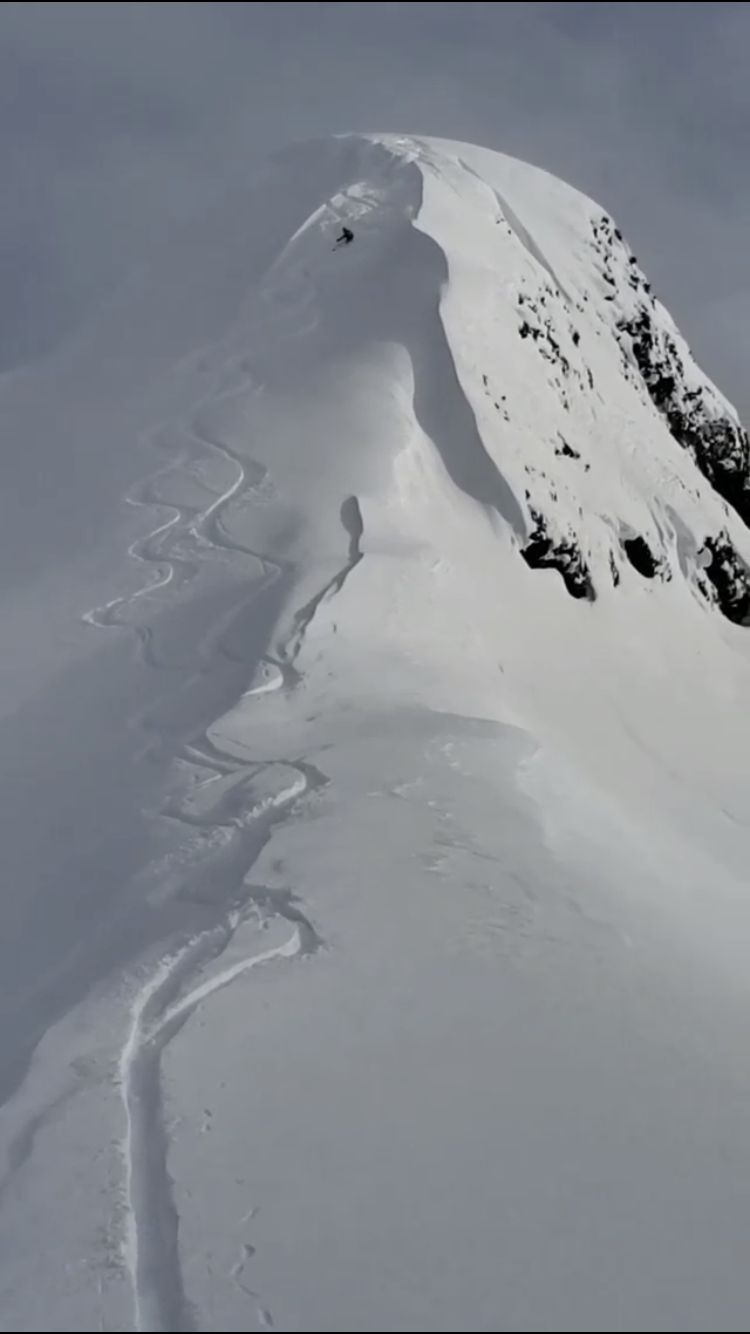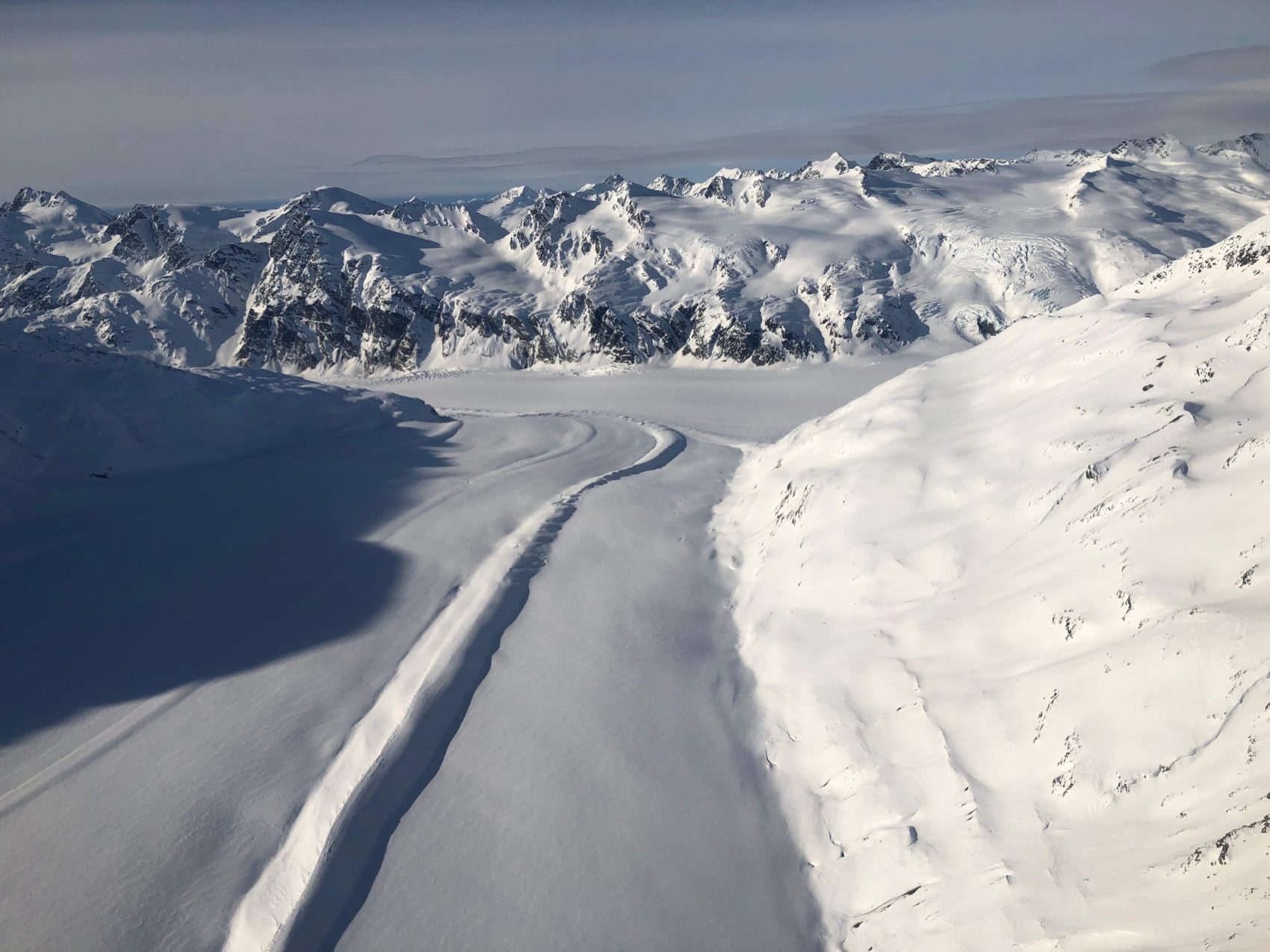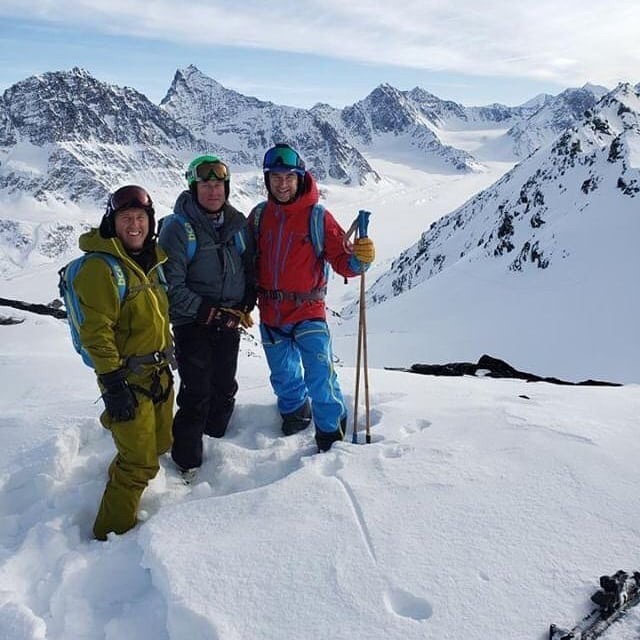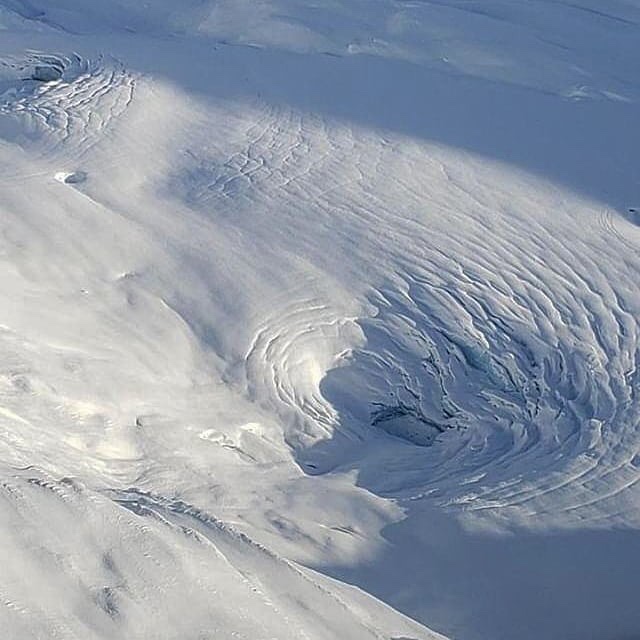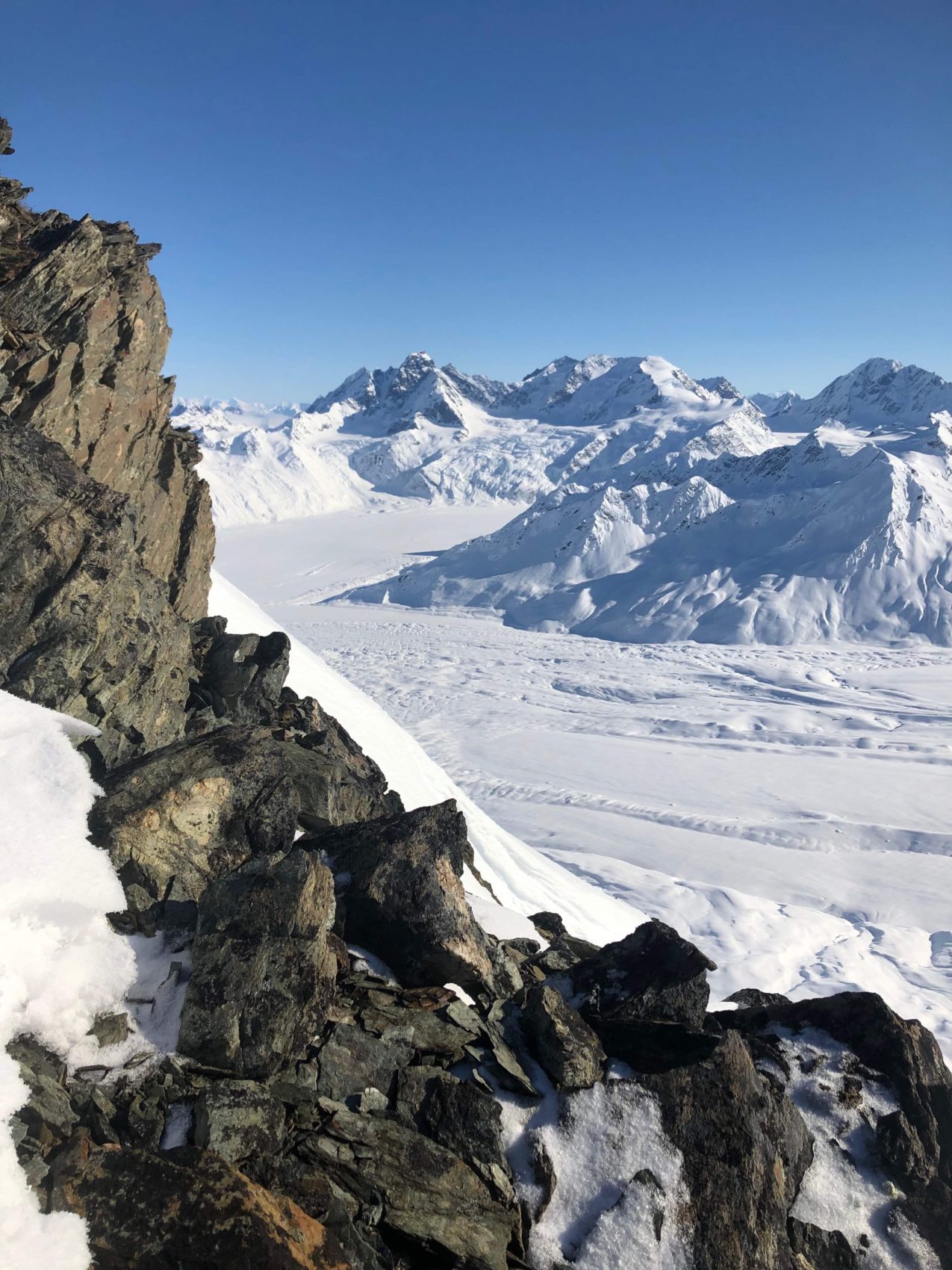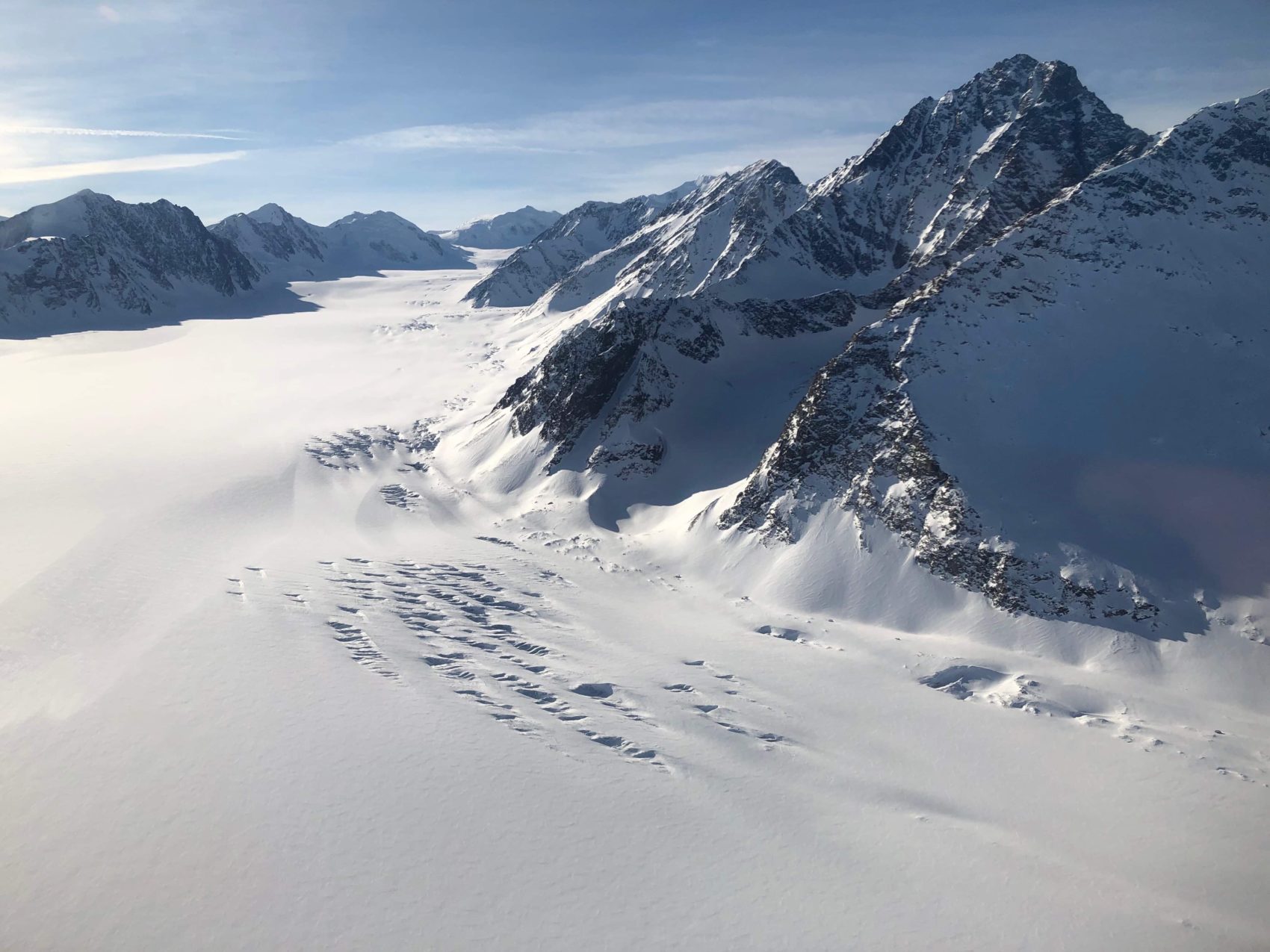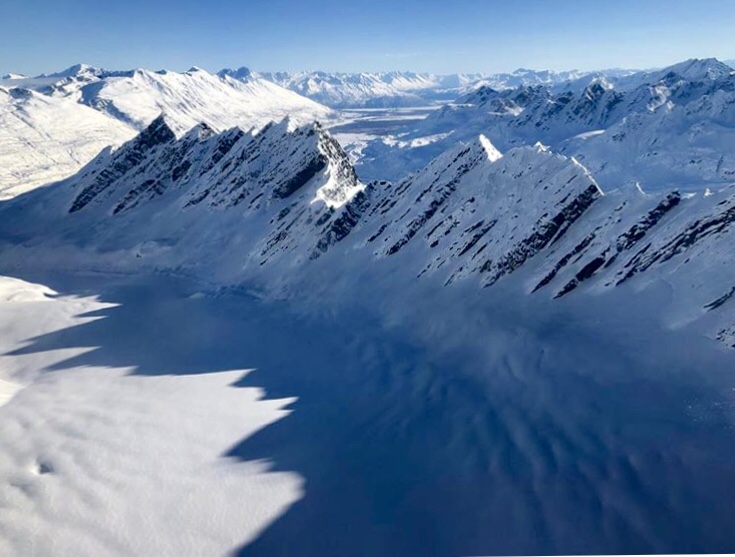 Week 1 Media: Peter Biskind/Josh Lange
Image: Ryan Hollow @rockymtnry
30 year Alaska Veteran Ski Guide Jerry Hance, 15 year AK Veteran Snowboard guide Tim Ellis, and Ski Guide/Valdez Avalanche Forecaster Peter Biskind were offering up some spicy & seldom skied lines here in the Valdez zone of the Chugach Range.
The place names of Alaska heli-skiing evoke the sense of adventure that permeates throughout 'The Great Land'.
The Books, The Deserted Glacier, Valley of the Tusk, Cracked Ice
Every day skiing these iconic Alaska ski lines is like living & breathing the adventure's found in one of Jack London's classic Alaska epics, White Fang, The Call of the Wild, The Sea Wolf, to name a few…

Image: Jack London Park
The pages of 'the books' are just different here, we 'read' them out of nature's library, chapter 1 glacier ramps, chapter 2 couloirs, chapter 3 fluted glacier headwalls, chapter 4 spine lines, and if you make it to chapter 5 , the Chugach Big 5 await; Meteorite, Dimond, Pontoon, Pyramid, Sphinx.
The vaulted landscape of Chugach metamorphic slate rock arete ridges, nunatak spires, and glacially carved Matterhorn peaks pierce the sky
Massive 30 miles long, mile wide valley glaciers like the Nelchina & Tazlina rumble & flow below you, remnants of the last 'mini' ice age of 10,000 years ago.
A dreamscape of ski runs, 3000′-5000′ vertical feet of untracked powder snow slopes call out to the adveturous souls on board the high performance A-Star 350 B3 helicopter as you circle your chosen line.
Pilots like Jeff 'Pow Pow' Powers of Pathfinder Aviation, fly with surgical precision to land in places most climbers & skiers never even dream of setting foot.
LZ's smack dab in the middle of perhaps the greatest mountain range on earth for skiers and riders, call it Valhalla, some call it Little Switzerland, I say it's heaven on earth…
VALDEZ, AK~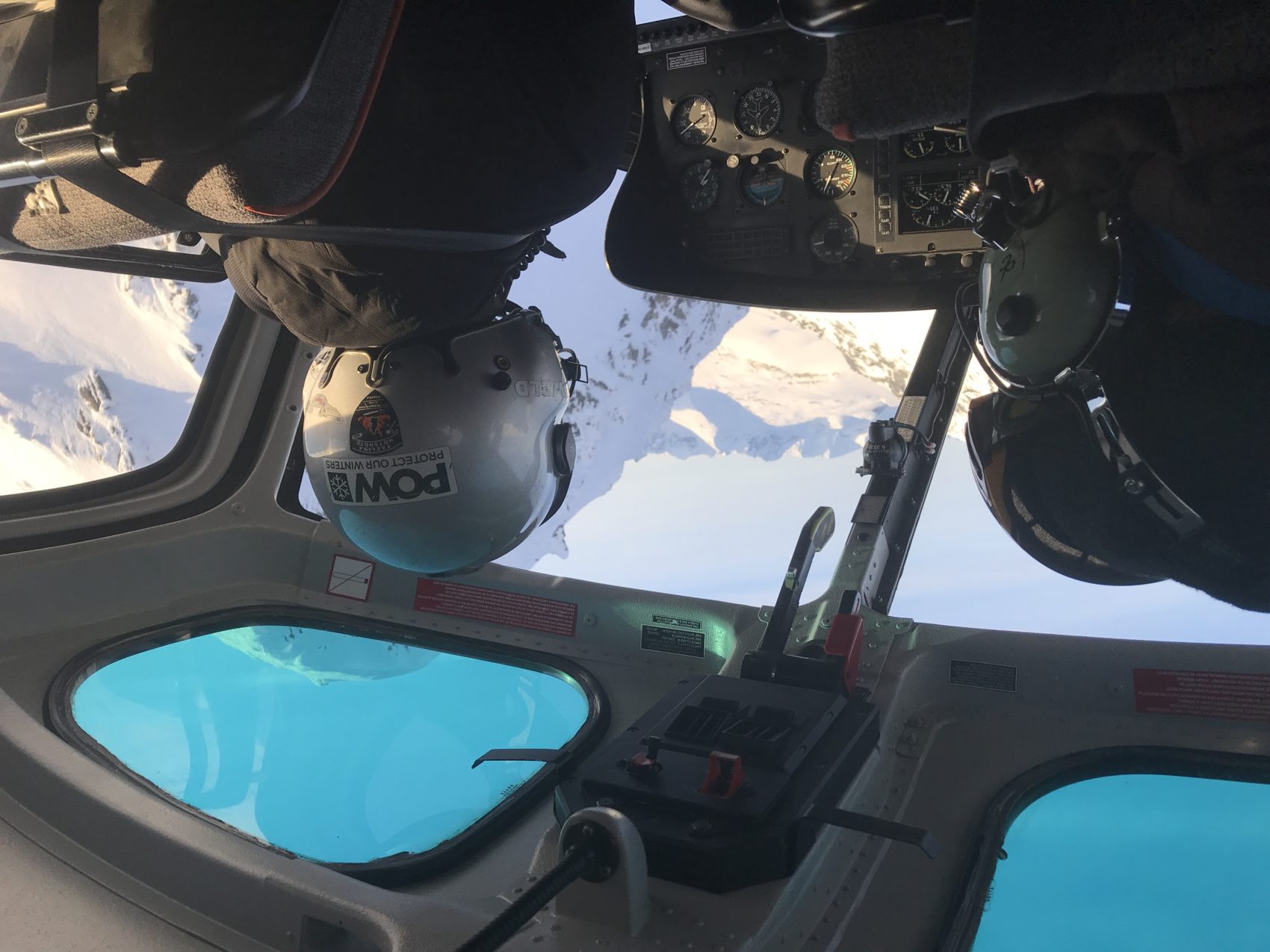 Image: Ryan Hollow
Maritime low pressure systems brew snow storms off the Gulf of Alaska that hammer the Coast Ranges of South Central Alaska every season.
Storms gather strength & moisture from the fjord lands of Prince William Sound before they make landfall and drop over 500+inches of snow here in the Chugach Range year in and year out.
The snowpack & terrain alignment of deep snow + glaciated landscapes, all combine to create some of the deepest and steepest skiing & riding on the planet.
A few empty seats still available March–April 22nd for the 2019 season, Weeks 4,5,6,7,8.
Call or email Tabatha Swierk @ BOV for info, booking, and logistics inquiries.
Chugach Magic is waiting, in the Northern Lights dancing on the Valdez harbor waters, and around every craggy corner of the Chugach Range, Turn The Page on your own epic adventure novel this season.
We will keep the wood stove stoked & burning, and a place set for you at the table, it's better here at Robe Lake Lodge & Black Ops Valdez Heli-Skiing~

Joshua & Tabatha Swierk

"The proper function of man is to live, not to exist

I shall not waste my days in trying to prolong them

I shall use my time"

Jack London