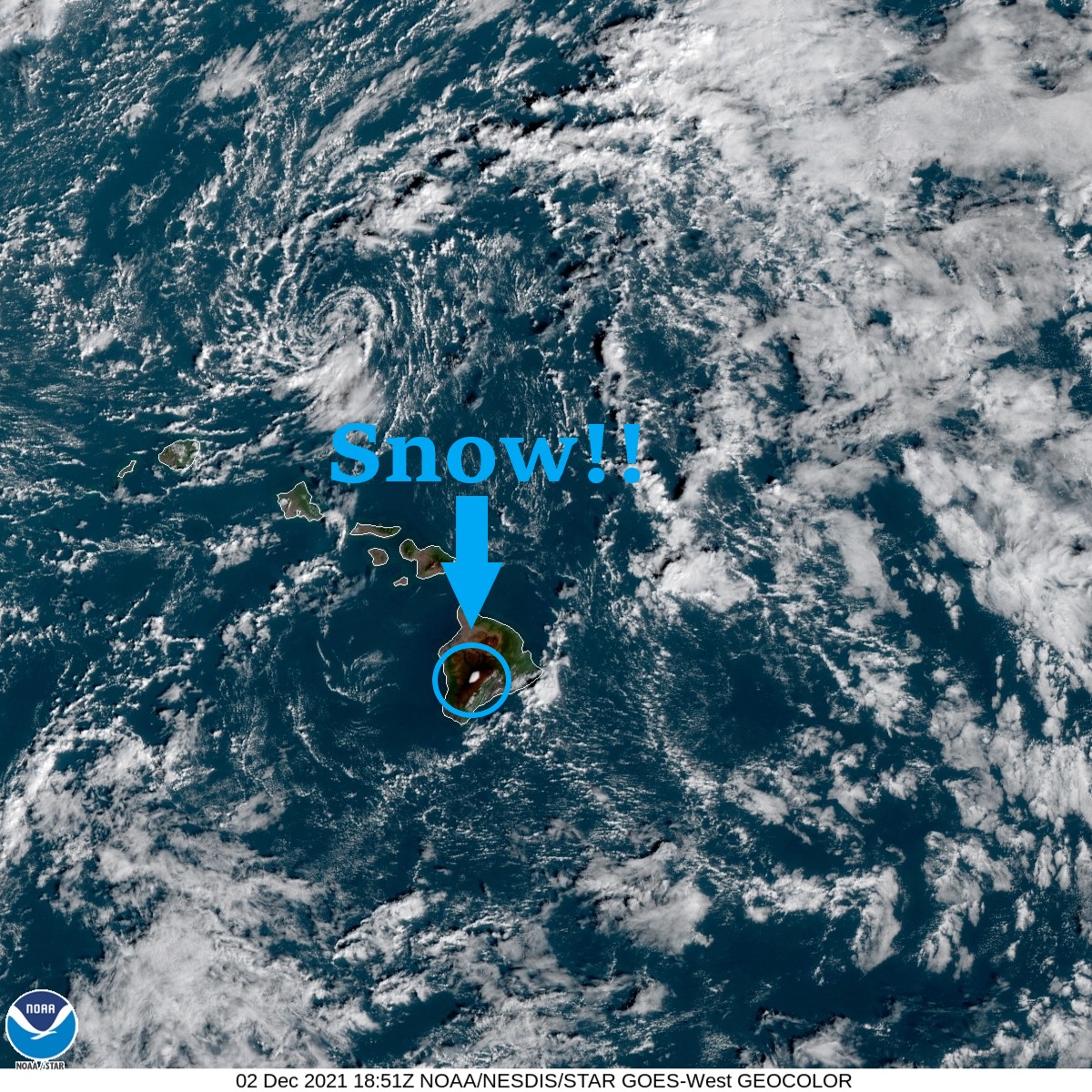 Every once in a while it snows in Hawaii—as wild as it sounds. This weekend is one of those "once in a whiles."
The NOAA has issued a blizzard warning for mountain summits on Hawaii's Big Island from tonight at 6 pm until 6 am on Sunday. Wind gusts are expected to be as high as 100 mph at times.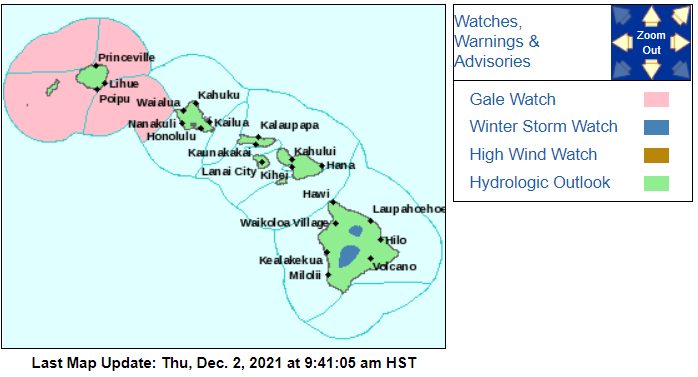 The NOAA shared in a Facebook post:
As of 3pm EST, only two states in the U.S. have a winter weather product issued within their borders. One is Alaska and the other? Hawaii!

The current snowpack on Mauna Loa's summit can be seen with visible satellite, with several more inches of snow expected to fall on the highest elevations of Mauna Loa and Mauna Kea this weekend.
It is fairly common for the highest elevations (above 11,000ft) in Hawaii to receive snow, which means the peaks of Mauna Loa and Mauna Kea are often the most likely places to see it occur. However, Haleakala on Maui (10,023ft) does observe snow about once every 2-3 years.
* WHAT...Blizzard conditions expected. Total snow accumulations
of up to 

12 inches or more

. Winds gusting over 100 mph.

* WHERE...Big Island Summits.

* WHEN...From 6 PM this evening to 6 AM HST Sunday.

* IMPACTS...Travel could be very difficult to impossible.
Blowing snow will significantly reduce visibility at times,
with periods of zero visibility. See the High Wind Warning
that is also in effect.

* ADDITIONAL DETAILS...The strong winds will likely cause
significant drifting of snow.
Time for Hawaiians to put away their surfboards and grab their ski gear!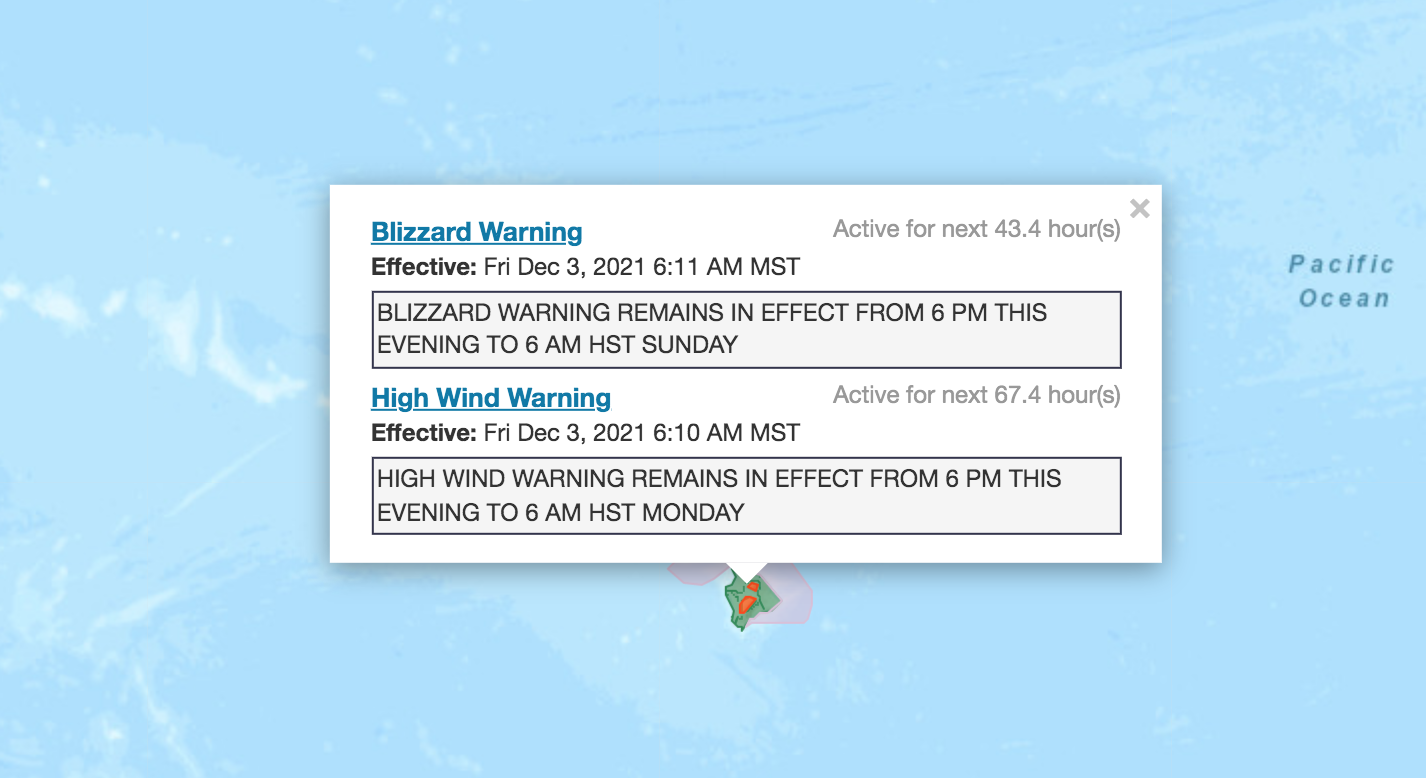 <!— Test —>