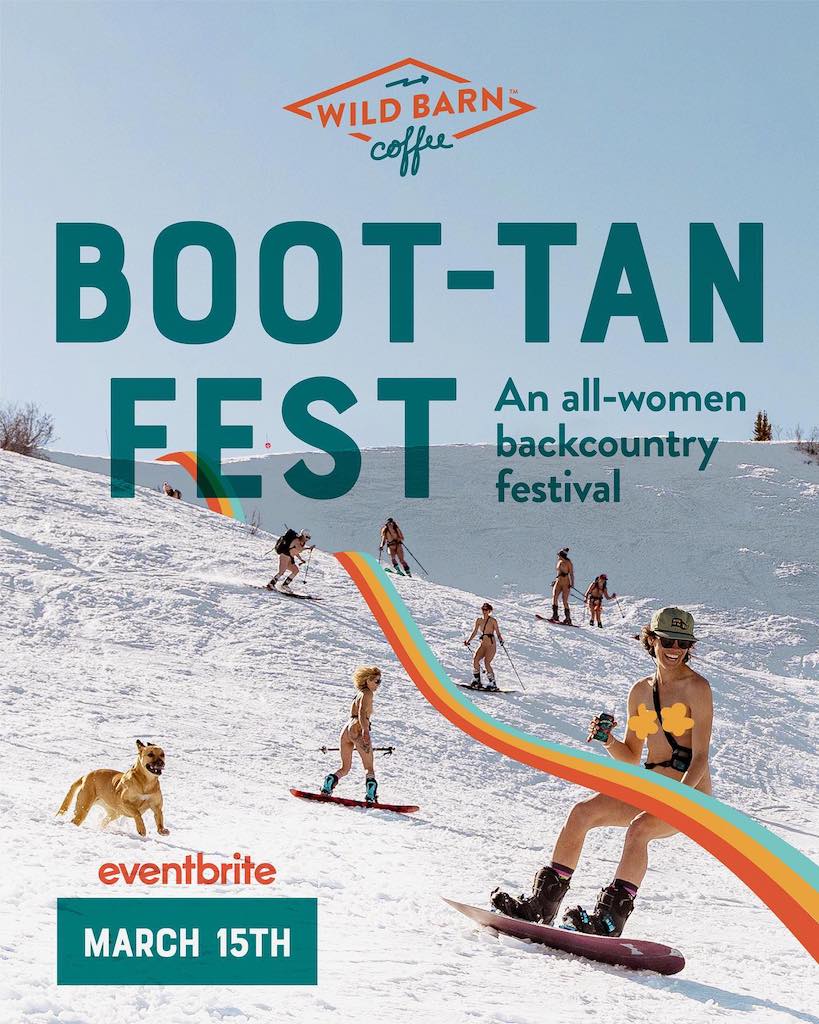 Women are beautiful. So is backcountry skiing. On March, 15,  Wild Barn Coffee and Colorado's Bluebird Backcountry Ski Area are teaming up to host 'Boot Tan Fest:' an all-women backcountry festival in celebration of women's bodies and the love of backcountry skiing. The event comes just in time for Women's History Month.
An estimated 300 women will gather for a ski tour on March 15 at Bluebird Backcountry and then proceed to ski down together naked. There will be a festival at the base of the resort, and those not wanting to ski the nude lap can still partake in base-area festivities such as female-led brands, food, giveaways, live music—free tacos and beer—and more, 303 Magazine reports. The event comes as the result of a partnership between Wild Barn Coffee and Bluebird Backcountry. Wild Barn Coffee wrote in a social media post regarding the event:
"We're inviting all daring dames and brazen broads to strip down, gear up, and hang out with us on March 15th at Bluebird Backcountry. Women from all backgrounds, as well as femme-leaning, non-binary folks are invited to explore the safe space we're creating in partnership with Bluebird Backcountry. No, it's not just because we want to experience the caress of crisp mountain air on our nether regions. We want to celebrate ALL women – aged, youthful, hairy, hairless, tattooed, wrinkly, curvy, dimpled – and all of the rad things they can do. Spend the day cruising around Bluebird (clothed), visiting women-led vendor booths, and connecting with other cool chicks. Then join us in the afternoon for our magnum opus, our pièce de résistance, our NAKED SKI LAP."
Bluebird Backcountry will be rented out for the full day and there will be security around the premises to prevent onlookers from watching the event, according to 303 Magazine. Boot Tan Fest aims to be as inclusive as possible while promoting diversity within the backcountry community, which is why 20% of event tickets will be held for those who identify as BIPOC (Black, Indigenous, and people of color).
All women are encouraged to gather for a day of backcountry skiing, fun-festivities, and all-inclusive female freedom.