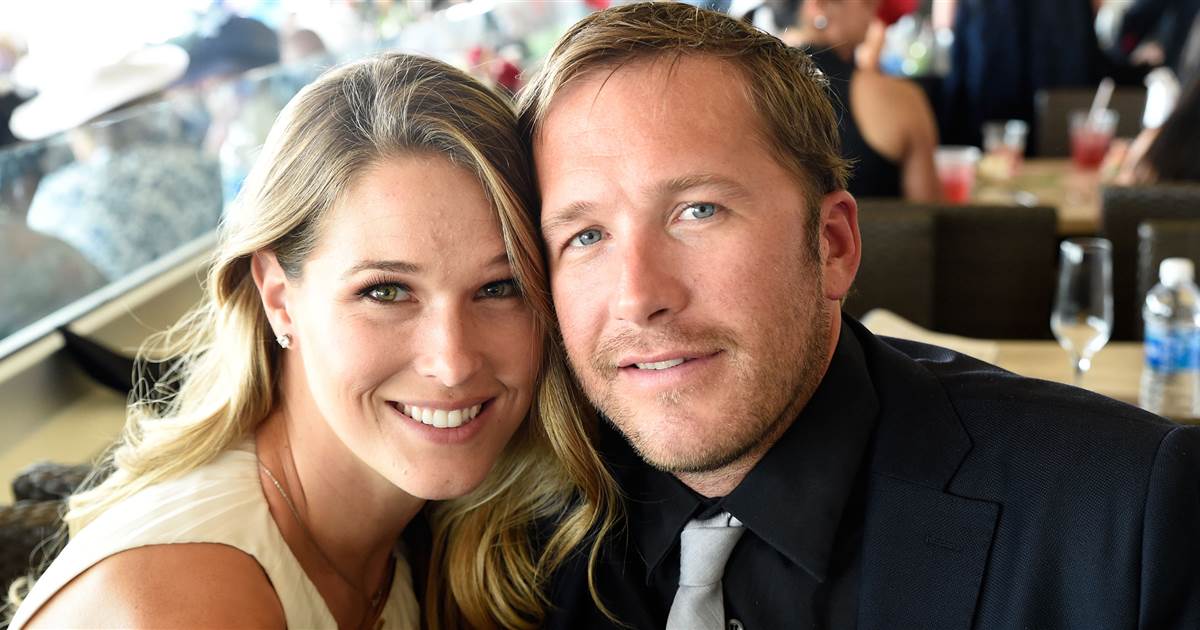 Former Olympic skier, 41, Bode Miller and his professional beach volleyball player wife Morgan, 32, announced on Monday that they are expecting identical twin boys in the fall.
"Bode from the beginning of our relationship has always said, 'I want identical twin boys born on my birthday,"' Morgan told Savannah Guthrie on TODAY. "This time when I found out I was pregnant I said, 'Do you think it's twins this time?' He said, 'No.' So I went to the ultrasound by myself, and sure enough, identical twin boys."
The couple have a 10-month-old son, Easton, who has helped them heal in the wake of the drowning death of their 1-year-old daughter, Emmy, in 2018. The couple also has an older son, Nash, 4, and Bode has a daughter, Neesyn, 11, and son, Sam, 6, from previous relationships.
As well as relocating to Montana, Bode just released a mini-documentary produced by Teton Gravity Research and the Big Sky Real Estate Company titled "Bode Miller: Forces of Nature", chronicling the American's early life, career, and tumultuous year.
---