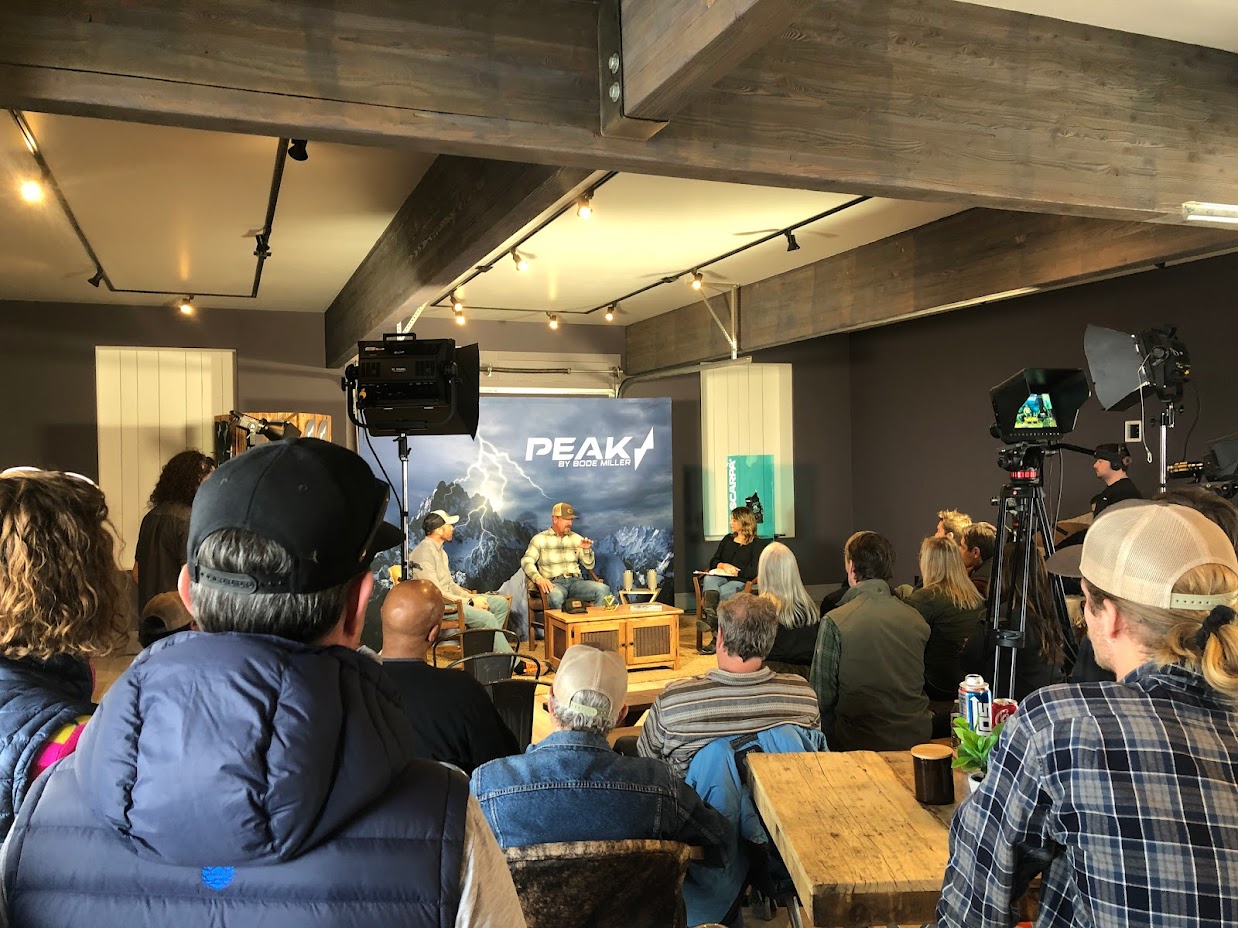 Last week I got an email from the SnowBrains editors about a new ski company being launched in Bozeman by Bode Miller. I live in Bozeman, so I replied, "Sure, I'll swing over and check it out." I've always been a Bode Miller fan. As a guy that grew up ski racing in New Hampshire, it'd be weird not to be.
Fast forward a few days, and I'm at a party in Big Sky, Montana….at Bode Miller's house. It's 15 degrees out, the wind is howling, and the ground is covered in snow and ice. Bode is standing outside the front door, barefoot, unleashing a firehose of unscripted knowledge about edge angle, torsional stability, and ski flex patterns to me and a few others. His intimacy with the product was mind-blowing. Even through my star-struck daze, it was obvious that he's far more than just a big name and bank account behind Peak Skis.
The next afternoon I drove over to the Peak Skis showroom and development facility outside Bozeman for the official press conference and to get a closer look at the product. Bode's understanding of ski dynamics was again displayed as he recounted exactly how his skis reacted to the snow conditions earlier that morning. The signature "Keyhole Technology" in Peak Skis puts the sweet spot and power of the ski right under your foot, making it very accessible and predictable to a wide range of skiers.
After the press conference, while most mingled and schmoozed at the bar, I headed straight for the ski rack. The skis I handled were likely prototypes, but the fit and finish were top-notch. The designs are relatively traditional by today's standards – moderate tip and tail rocker, traditional sidecut, and a signature tip shape. There's no visual indication of anything special beneath the top sheets. For those wondering, they're being manufactured in Slovenia (possibly by Elan?).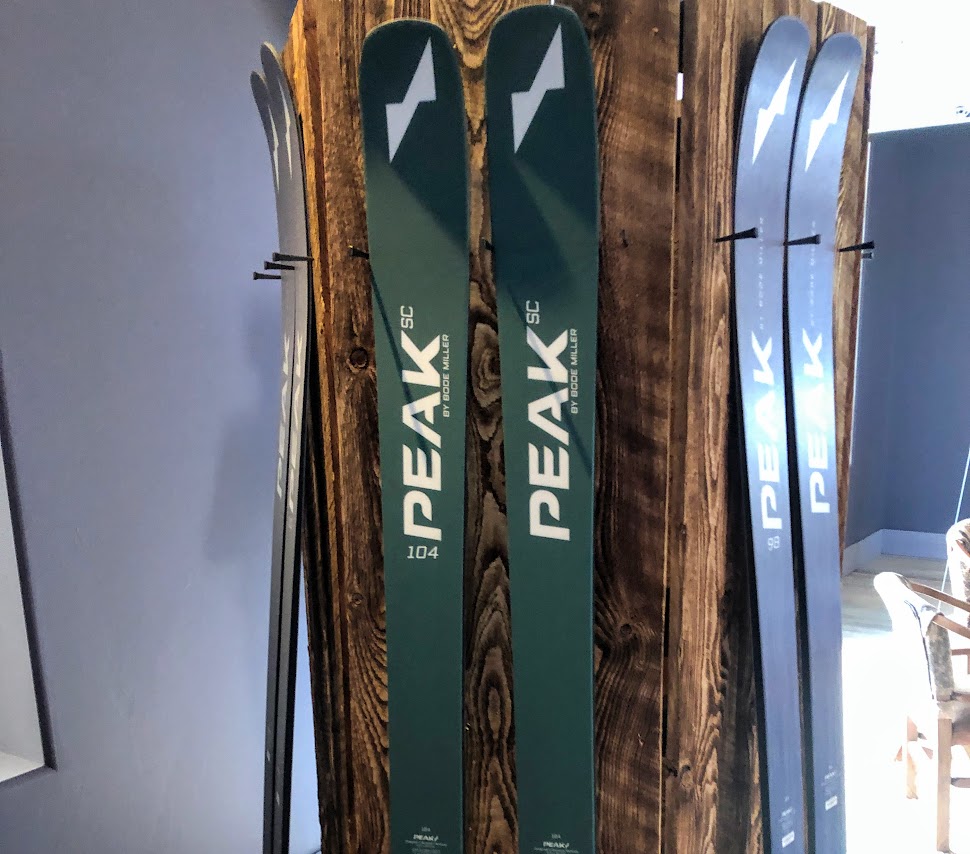 All four models on display were relatively lightweight but didn't jump off the rack when I picked them up. Bode mentioned that he was unwilling to sacrifice performance for the sake of weight, and the fact that they turned out so light was somewhat of a happy surprise. I didn't have a scale with me, but the Peak 104 SC (for side-country) felt like a ski that would be at home on the skin track for all but the most gram-conscious skiers.
I'm a big fan of Bode Miller, but this isn't a paid advertisement for Peak Skis. In fact, I'm always very skeptical when a newcomer to the industry claims to be doing something revolutionary. Typically, big brands have the budget, engineering firepower, and deep knowledge base to pull off major innovations. After a long racing career, Bode Miller has every excuse to be over skiing altogether, but he's almost giddy with excitement when you see him talk about his new product. Clearly, he's on to something special and really likes these skis. One can never judge a book by its cover, though, so I'm looking forward to giving Peak Skis a try when they hit the market next season.