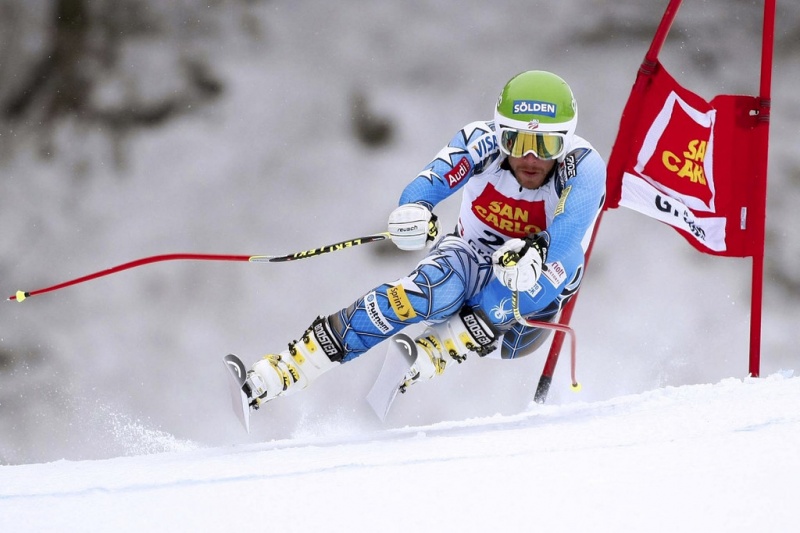 Last week, Bode Miller and his long-term business partner Andy Wirth announced that their planned Bode Miller Ski Academy at Granby Ranch Resort in Grand County, CO, will not go ahead. The ski academy was supposed to be a state-of-the-art institution, providing academic and training support for aspiring snowsport athletes. The academy was planning to offer training for alpine, nordic, freestyle, and adaptive skiing and was hoping to be able to offer scholarships to about 25% of the students. 
Bode Miller is a retired US alpine skier who to this day is still the most successful male US alpine racer with 33 World Cup histories and four World Championship titles. He competed in four Olympics, bringing home six Olympic medals for the USA. He is known for his unique style and fearless demeanor, resulting in many incredible moments in ski racing. He gave new meaning to the phrase 'bad boy line' when he famously skied along the barrier with both skis during the Hahnenkamm World Cup in 2008.
Bode himself had attended Carrabassett Valley Academy in Maine at the base of the Sugarloaf ski area. He admits that he was keen to create his own academy in the Colorado area, following his time at Sugarloaf. He believes that his experience as a race skier and years of training would be invaluable for a new kind of modern ski academy. The Bode Ski Academy was aiming to have room for about 170 students with the help of ILC Academy with whom he partnered in July 2020. ILC offers long-distance learning programs for athletes from a wide range of sports.
The opening of the planned academy was announced in mid-December 2021. Less than 10 months later the plans have been abandoned. The team, however, remains adamant that the project is just on ice, but it looks like it will have to open in another location. In an interview with Sky-Hi News, the local newspaper for Grand County, CO, Andy Wirth was quoted as saying, "The great news is that based on the conversations in which we've been engaged for the past six months, it's safe to say that the prospect of opening up a Bode Miller Ski Academy at other locations is most certainly not a question of if, but more a question of when and where." There was apparently considerable interest by other resorts to be host to the proposed ski academy. 
Granby Ranch is a small, family-oriented ski resort about two hours west of the Denver Airport. The resort has 38 trails and 406 skiable acres, of which 36% are rated 'beginner', 36% 'intermediate', and 28% 'expert'. Granby Ranch's base elevation is 8,202ft and extends to 9,202ft and the ski area is serviced by five lifts, offering a total of 1,000ft of vertical. While some were surprised by the choice of location as it is a rather small resort, Granby Ranch's selection was rather natural, given it is managed by his business partner Andy Wirth's son Jace Wirth. 
Andy Wirth still works on a contract basis for Granby Ranch Ski Resort and has been working in ski resorts since the 1980s. He was Chief Marketing Officer and Executive VP of Steamboat Ski & Resort Corporation before becoming CEO & President at Squaw Valley Ski Holdings (now Palisades Tahoe) in 2010. He also served a brief stint as CEO of Mountain Operations at the controversial Neom project in Saudi Arabia before parting ways due to a difference in leadership style and disillusionment with the project. His partnership with Bode Miller for the ski academy is not their first joint business endeavor; Miller and Wirth previously partnered up for Peak Skis. 
It is unclear at this stage what prompted the decision to cancel the project in Granby Ranch.