Brought to you by Sun Valley Resort, North America's original destination ski resort and home to 380 acres of brand new inbounds terrain for the 2021 season.
As well as diving deep into his skiing career and achievements, and his family life, Bode Miller also shared his favorite book and ski movies on a recent episode of The SnowBrains Podcast. 
When it's time to relax, here are his favorites:
Book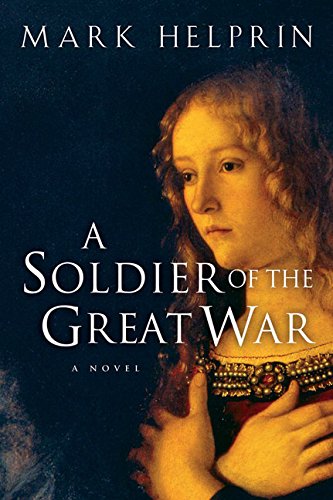 A Soldier of the Great War is a novel by American writer Mark Helprin about the Great War. Published in May 1991, it focuses on an aged World War I veteran who recounts his life and adventures while traveling with a young man he meets after the two of them are thrown off a bus, the former leaving after the latter is refused entry, as the older man marches toward a visit with his granddaughter, neither knowing the outcome of their journey.
It's a little bit much for some people, but a soldier of the Great War is kind of an epic life story, told in a really cool context about the First World War and the Second World War, that just kind of, for me, puts into perspective the journey of life. It's a very well written book. I read it every couple of years, honestly, sometimes more just because it always brings new stuff up.

– Bode Miller
Ski Movie
The film stars Patrick Houser as Harkin Banks, a young and ambitious freestyle skier from Idaho who is determined to prove himself in a freestyle skiing competition at Squaw Valley. Along the way he teams with a pack of fun-loving incorrigibles who called themselves the "Rat Pack" (whose leader, Dan O'Callahan is played by David Naughton), picks up an Austrian nemesis named Rudi (John Patrick Reger), and enters a love triangle with a pair of blondes, a young woman named Sunny (Tracy N. Smith) and the more mature Sylvia Fonda (played by 1982 Playboy Playmate of the Year Shannon Tweedin just her second major film role). The movie ends with an extended race scene, all of the characters take part in a "Chinese Downhill" race to determine the real champion of the competition.
It's all relative. I loved Hot Dog when it first came out. It was right in my early years, and I thought that was just about the most badass thing and I was too little to be watching it. But that really did resonate.
Jeremy Jones' epic trilogy of films Deeper, Further and Higher by Teton Gravity Research, redefined human-powered snowboard expeditions and raised the bar on the limits of rideable terrain.
I think they do a fantastic job at that stuff. He's really open about his motivation of being in the mountains and what he feels like he gets from it. He's a very unique character, and I thought those movies were exceptional. Not just the quality of skiing and riding, which is awesome, but the cinematography, the backstories and the conversations, I thought were really cool.