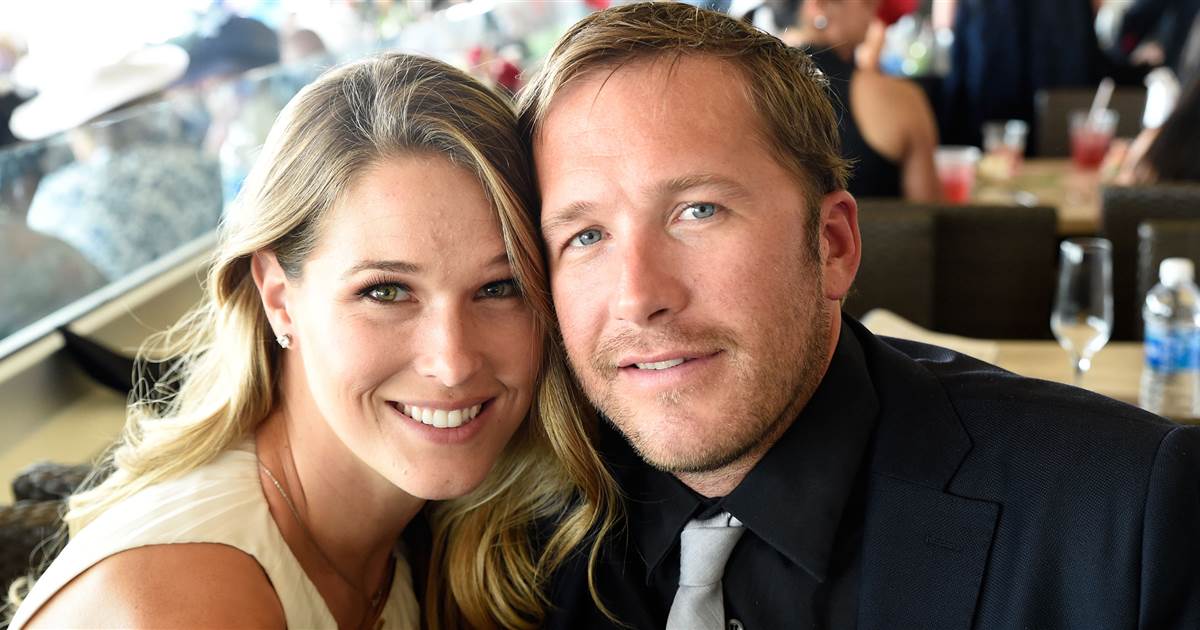 Nearly four months after the tragic drowning of their 19-month-old daughter Emeline Grier, Bode and Morgan Miller are parents to a baby boy, the couple exclusively confirmed to PEOPLE. The newborn boy's name hasn't yet been shared with the public, but the couple's midwife revealed that he was born at home in a birth pool, the same way as Emeline almost two years before.
The Millers welcomed their new son on Friday, Oct. 5 at 1:34 pm. The baby is the pair's third child together and Bode's fifth total. Morgan was about five months pregnant with him at the time of the accident.
"Morgan and son are doing great and the Miller's and Beck's are overjoyed to welcome their son to the family."
The Millers shared news of Morgan's third pregnancy on Instagram in April, about two months before Emeline drowned in a pool in the Coto de Caza neighborhood of Orange County, California, on June 9 after the infant slipped through a back door and fell in the water. Emeline was in the pool for approximately 30 seconds before Morgan discovered her. The baby girl died the next day, on June 10, after she was unable to be resuscitated. Her cause of death was classified as a drowning.
Since Emeline's death, Bode and Morgan continue to be dedicated to spreading awareness of water safety. During a Today show sit-down, Morgan explained that while drowning is always a concern, "the intensity behind the conversation" isn't strong enough.
"It is 100 percent preventable," she pleaded. "You need to think of water completely differently. We're sitting here and I'm looking outside at my pool and that is a lion. That is a kidnapper. That is something that can take my child in 30 seconds. And the moment those 30 seconds are up, the likelihood of you getting your child back is pretty close to zero."
Bode is a six-time Olympic medalist (one gold, three silvers, two bronzes), winning gold in the super combined at the 2010 Winter Games in Vancouver. He last competed at the 2014 Olympics in Sochi.