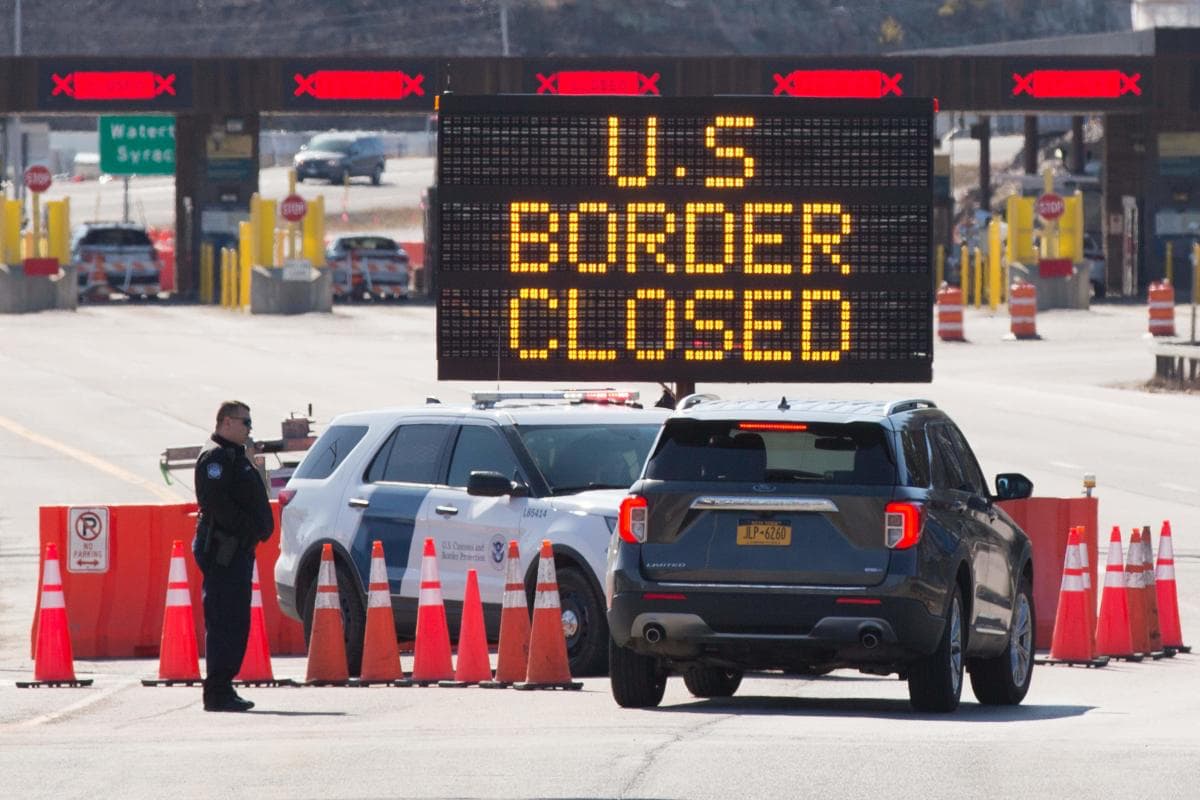 An American man who allegedly violated a quarantine order in the Alberta Rockies is facing a fine of $750,000, or six months in jail.
John Pennington, 40, of Kentucky, was given a $1,200 ticket on June 25 after staff at the Banff hotel he was staying at called the RCMP saying they believed the US citizen was in violation of the Alberta Public Health Act.
"RCMP attended the hotel and as a result of their investigation, they found a second individual in his presence, a female from Calgary, and found him to be breaching the requirements to quarantine while he travelled through Alberta so he was issued a ticket under the Alberta Public Health Act."

– RCMP Cpl. Tammy Keibel
Canada closed its borders to non-citizens in mid-March as the coronavirus pandemic began sweeping the globe with some exceptions, allowing American citizens to travel through Canada on their way to, or from, Alaska. A number of Americans used this 'loophole' to visit Canada.
Mr. Pennington's car with American plates was then sighted in a parking lot at Sulphur Mountain and reported again to the RCMP. Following this second violation, he was charged under the Federal Quarantine Act.
"They located Mr. Pennington up on Sulphur Mountain. As a result of him again allegedly being in violation of the quarantine through his travels, there was some consultation with a quarantine officer in Calgary, and the decision was made to charge Mr. Pennington under the federal Quarantine Act. He was arrested and subsequently released for a court date in November."

– Tammy Keibel
Pennington is currently the only known person to be charged under the act. Stricter rules were implemented from July 31 for Americans entering Canada that claim they are traveling to Alaska. These include specific crossing points, adhering to a 'reasonable period of stay', and prohibited from entering national parks, leisure sites, and tourism locations.
We are extending the reciprocal restrictions at the Canada-US border for another 30 days, till Sept. 21, 2020. We will continue to do what's necessary to keep our communities safe.

— Bill Blair (@BillBlair) August 14, 2020
The border crossing ban was recently extended until September 21st. The penalties for not following the quarantine requirements include:
a fine of up to $750,000
6 months of jail time
being found inadmissible, removed from Canada, and banned from entering for 1 year