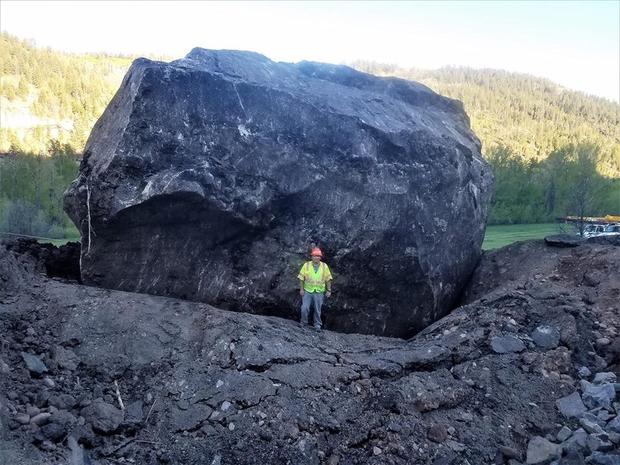 A giant rock "the size of a building" is blocking a highway in Colorado, officials said. A rock slide Friday afternoon resulted in two boulders that destroyed a large portion of the pavement, closing the road "indefinitely."
CDOT crews used explosives to break apart a house-sized 2.5 million-pound boulder that came off the hillside and landed on the highway. Trucks are hauling away fragments of the 1,150-ton rock from state Highway 145 while workers build a temporary bypass. That bypass could open Tuesday or Wednesday.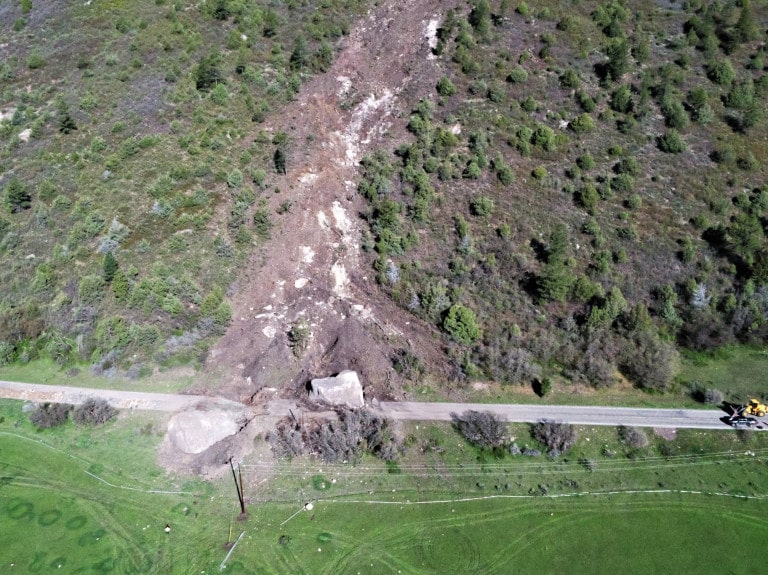 Another, larger boulder estimated to be 8.5 million pounds crossed the highway and came to rest near the road, creating an eight-foot trench,
According to the Colorado Department of Transportation, the rock slide created an 8-foot-deep trench spanning the width of the highway. The highway, which is now impassable, is located between Cortez and Telluride, just north of Dolores.