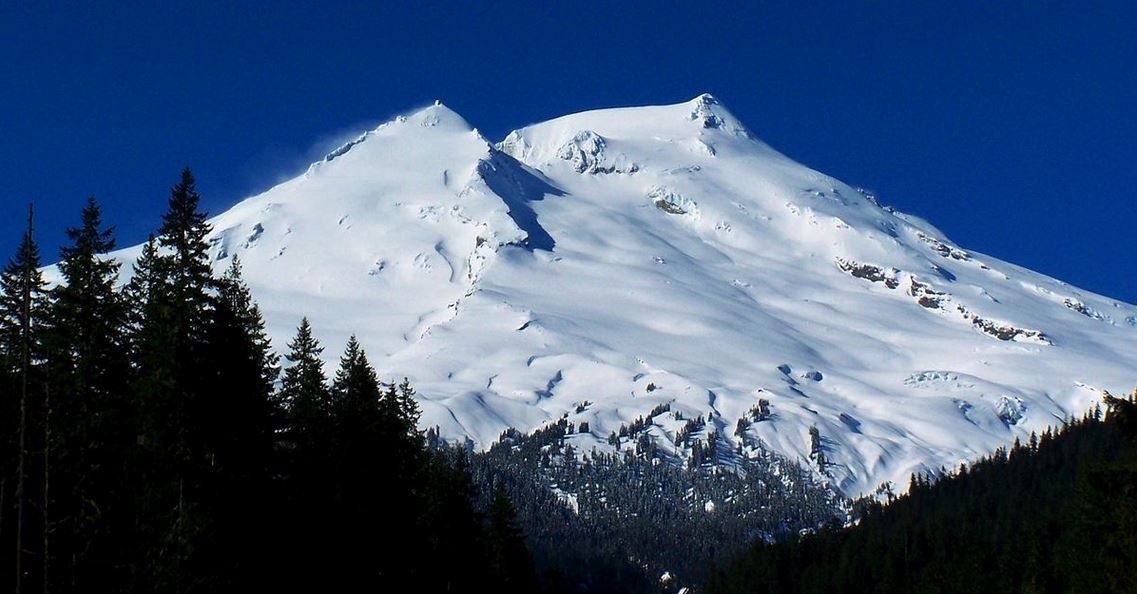 Four members of a Boy Scouts climbing party were found safe at about 9:30 am Monday after a freezing night in a cave near the 10,781-foot summit of Mount Baker reports The Olympian.
A man, a woman and two 13-year-old Scouts were in serious condition with severe hypothermia Monday afternoon at PeaceHealth St. Joseph Medical Center, and were later transferred to another hospital out of the area, according to hospital spokeswoman Hilary Andrade.
"Success! Four people now safe, warm and being cared for at St. Joseph Hospital," Bellingham Mountain Rescue Council tweeted Monday afternoon.
All four climbers were plucked by the Navy helicopter from a site near the summit of the 10,781-foot volcano, said Deputy Mark Jilk, who helps manage search and rescue operations for the Whatcom County Sheriff's Office.
"It was cold and snowy up there," Jilk said by text message from the scene.
Whatcom County Sheriff Bill Elfo said the four people were part of a Scout troop from Seattle that was camping in the Mount Baker wilderness southeast of the mountain village of Glacier, up Glacier Creek Road.
"The rescued hikers reported that they had spent the night in a cave near North Dome," Elfo said. "The four hikers were not injured, but were transported to St. Joseph hospital to be treated for severe hypothermia."
Elfo added the Scouts were reported missing Sunday when they were overdue after an attempted summit of Mount Baker, and the search started immediately and continued into the night. The four were attempting to summit Mount Baker on its north face.
"They were on the Coleman-Deming Route," Jilk said. He said the climbers had minimal experience.
According to The Mountaineers, a Seattle nonprofit climbing group, the Coleman-Deming Route is a moderate approach that starts from the Heliotrope Ridge hiking trail east of Glacier.