As far as we know, today is the first day that the public has had access to the proposed plans for White Wolf ski area between Squaw Valley & Alpine Meadows in Lake Tahoe, California.
The plans have yet to go through a public review and approval processes.
White Wolf hopes to be made up of 38 residential lots, 1 gondola mid-station (Placer County approved gondola that goes from Squaw to Alpine), a ski lift, a clubhouse, an ice rink, a bunkhouse, a parking structure, and more.
White Wolf Proposed Development:
38 Residential Lots (33.4 acres)
1 Ski Lift
1 Clubhouse (10,000-square-foot)
1 Ice-Rink (16,000-square-foot)
1 California Express Gondola Mid-Station
Bunkhouse
Maintenance Building
Parking Structure (8,570-square-feet)
Horse Stables
Guest Warming Hut
The 38 single-family residential lots will vary in size from 0.5-1.5 acres in size with the average size being 0.9-acres.
152 parking spaces will be on this proposed development.
Five Lake Trail will remain open to the public and a new 1,000′ connector trail will be built.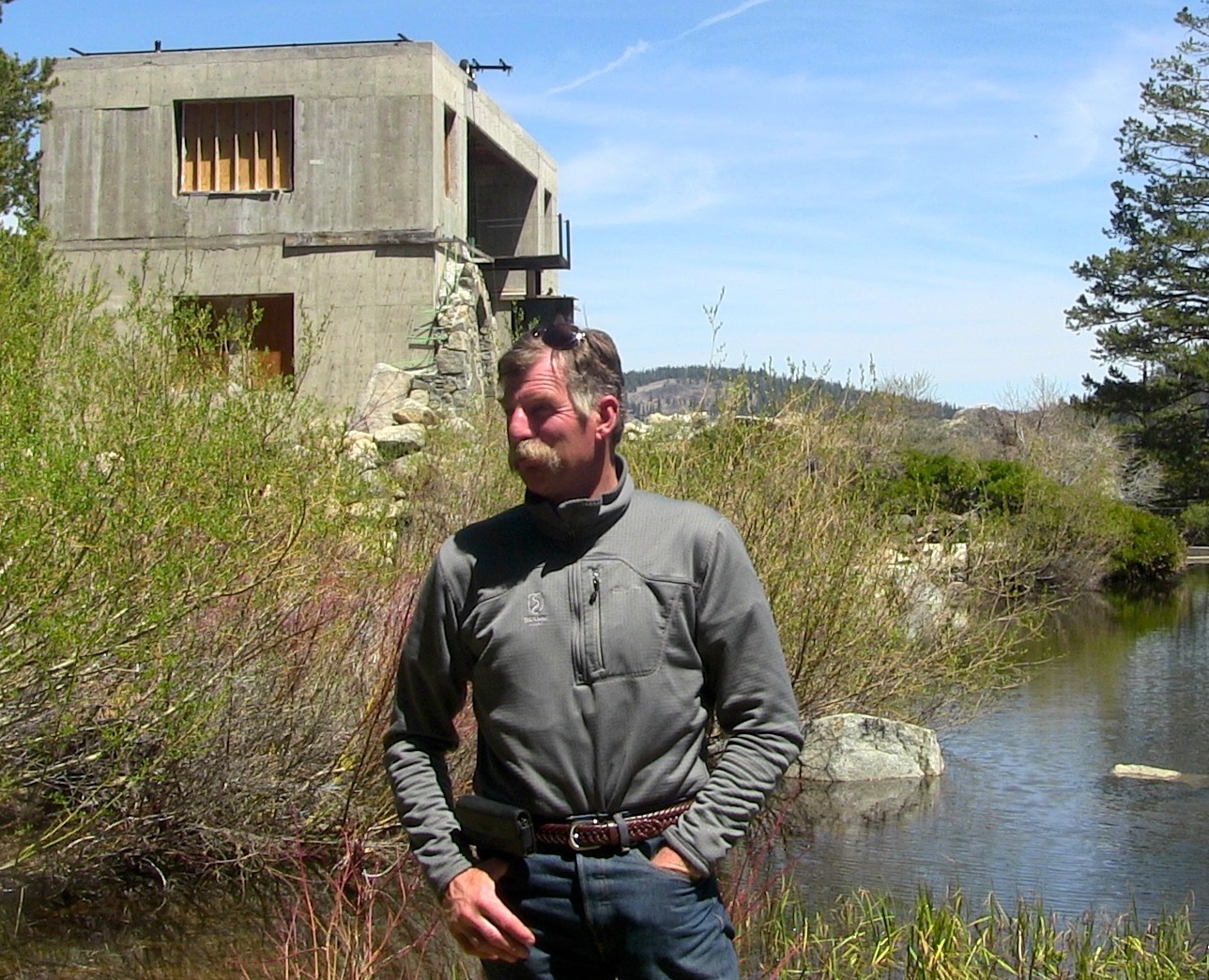 Since Squaw Valley, CA bought its next-door neighbor Alpine Meadows, CA in 2011, we've all been wondering what will happen to the small piece of land between the two ski resorts named White Wolf.
Troy Caldwell is the owner of White Wolf and when we interviewed him in 2013 & 2014 he said that he wanted a private ski resort, a public ski resort, 3 ski lifts, a gondola, a mid-mountain hotel, an ice rink,  private homes, and a village with shops, rooms, and condos. 
He knew he wouldn't get all that, but that was his dream.
The White Wolf property is 460-square-acres.
Troy already put up lift towers for his proposed lift way back in 2006 but never strung them with a haul line.
Full Details on White Wolf Proposal:
Troy Caldwell Interviews:
History of White Wolf:
Troy Caldwell bought the 460-acre White Wolf in 1989 for only $450,000.
Troy owns the top of KT-22 and about 70-acres of Squaw Valley Ski Resort.
White Wolf is currently permitted as a private ski resort that allows only 25 skiers per day via snowcat, but this never happens.
Troy installed lift towers for a ski lift in 2006 but never installed the cable nor chairs.