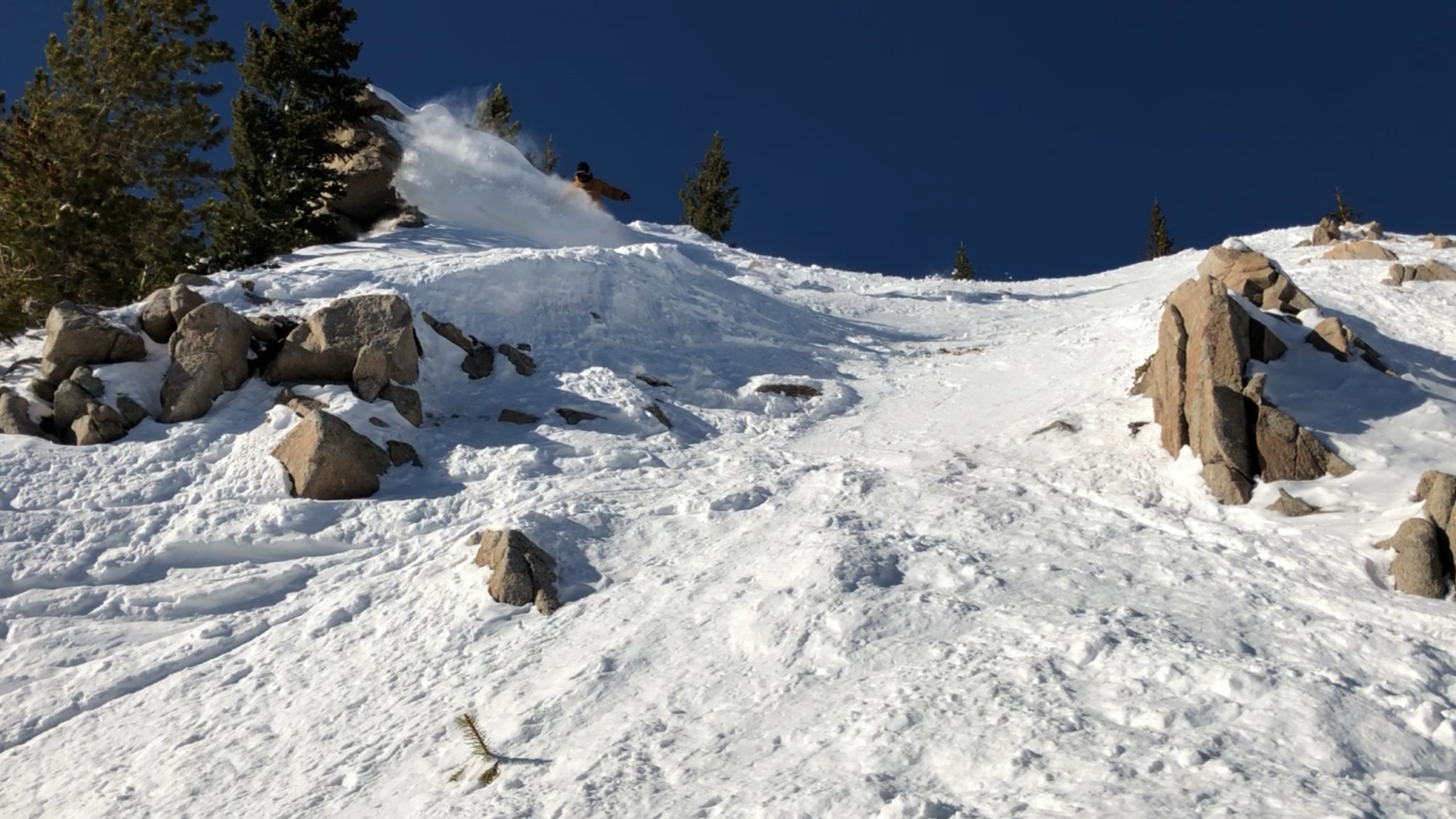 We'd made it from Monarch back to Park County, but were still dealing with car trouble from the day before. Our friend Nikki came through huge and drove a new alternator over Hoosier pass from Silverthorne. After spending the morning getting it replaced and enjoying a stout in the sun, our battery was staying charged and we were back on the road.
It'd been a rollercoaster of ups and downs, but we were definitely feeling up and looking forward to continuing that trend straight up a ski lift. Over the pass, we went and into Breckenridge for some quick laps to shake off the disappointment and celebrate the fact we didn't need to resort to towing.
From town, you could see the wind blowing the snow off the top of the 10-Mile Range against a deep blue sky. 
Breckenridge benefited as the last system moved out of the region, collecting 8″ in the past three days. Their year-to-date snowfall brings them to 254″ and currently sporting a 64″ base.
We made a sprint for the top however were just short on time, missing the Imperial chair's closing by just four chairs. 
We lapped 6 chair a few times. There were no lines at the end of the day. The snow was plenty skied by the end of the weekend, but remained cold, loose and fast down to the base.
We found a couple of cheeky turns still tucked away from plain sight and a soft enough landing for a fun little air. We spent the day laughing and enjoying the fact that we were lucky enough to be back on the snow.
SNOW NUMBERS:

FORECAST:

PHOTOS: