The Bridger Gondola at Jackson Hole Mountain Resort, WY will make its first trips of the summer this weekend, transporting socially distanced guests to 9,095-feet for spectacular views and a newly installed waffle house.
Beginning Saturday, May 30, the gondola will run from 9 am to 5 pm every day, and is just the beginning of the summer season at the resort. As the summer progresses, more and more attractions will open for guests, including the Via Ferrata and Teewinot chairlift for mountain biking. Other base activities such as the climbing wall, bungee trampoline, and frisbee golf course will also open later on in the summer. The aerial tram will not be opening this summer as it is undergoing necessary maintenance work.
Brand new this summer, the smell of freshly cooked waffles and brewed coffee will entice you up the mountain, as Top of the World Waffles will be setting up shop at Off-Piste Market at the top of the Bridger Gondola. In addition to waffles and breathtaking views, the market offers a full espresso bar, gourmet food, beer, wine, slushies, and small essentials like sunscreen, batteries, and phone-charging stations. One thing not available – skiing. The resort will not be allowing guests to take their skis on the gondola, like in previous years, to access the higher elevation backcountry terrain.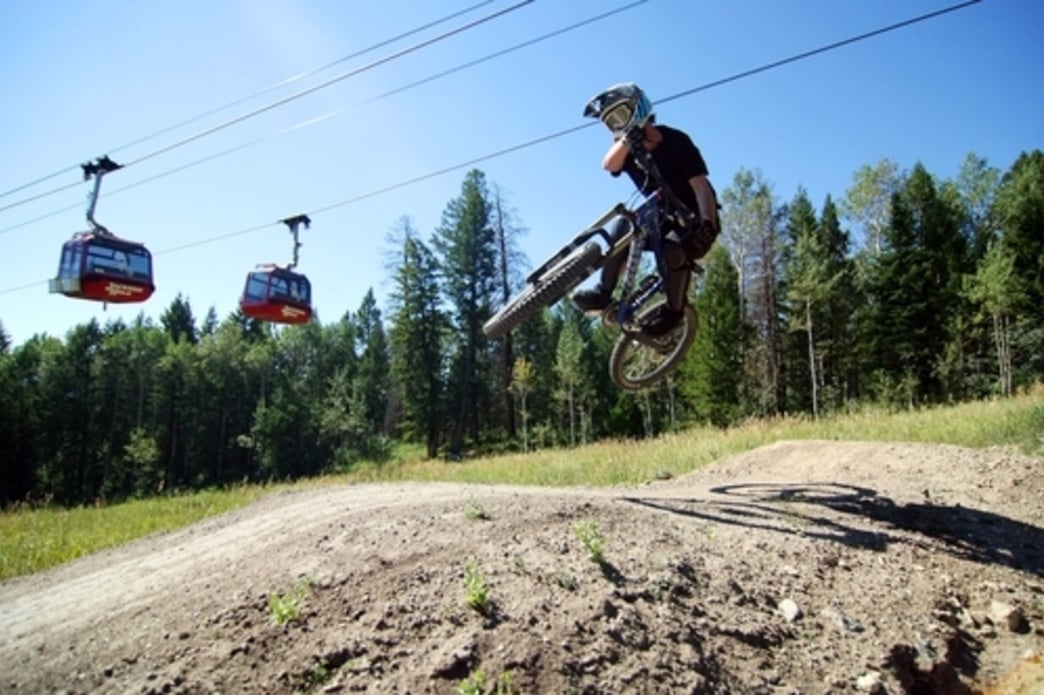 At the base area, many different retail options and your favorite restaurants will be available. See the list below:
Resort Store on Town Square – Currently open daily from 10 am until 5 pm.
Hoback Sports – Currently open daily in town from 10 am until 6 pm.
The General Store – Opening May 30 from 9 am until 5 pm.
Jackson Hole Sports – Opening May 30 for bike rentals and retail sales from 9 am until 5 pm daily.
Teton Village Sports – Opening May 30 for bike rentals only, June 6 opening for retail.  Hours 9 am until 5 pm.
Rodeo – Currently open. As of May 30 open daily 10 am until 6 pm.
Off-Piste Market – Opening May 30 from 9 am until 5pm.  Waffles served from 9 am until 4:30 pm daily.
Ticket and Guest Service Center and Bridger Center Ticket Windows– Lift tickets on sale from 9 am until 5pm daily.
Jackson Hole Resort Lodging – Currently open.  Reservations open daily from 9 am until 5 pm. The office is available by appointment only.
Of course, this summer will be unlike any summer you've seen before. Jackson Hole Mountain Resort is committed to the health and human safety of all employees and guests during the COVID-19 pandemic. Shops, restaurants, and activities will have additional precautions and protocols in place this summer, including, enhanced cleaning of facilities, social distancing measures, hand sanitizer stations, and required protective face coverings for guests and employees. Masks will be required for guests inside facilities and during activities where social distancing cannot be maintained. JHMR is committed to following all state and local health orders and will be continuously adjusting operations and safety protocols to protect staff and guests.
More details around operation times, pricing, and summer events will be forthcoming.  Click here for summer information.