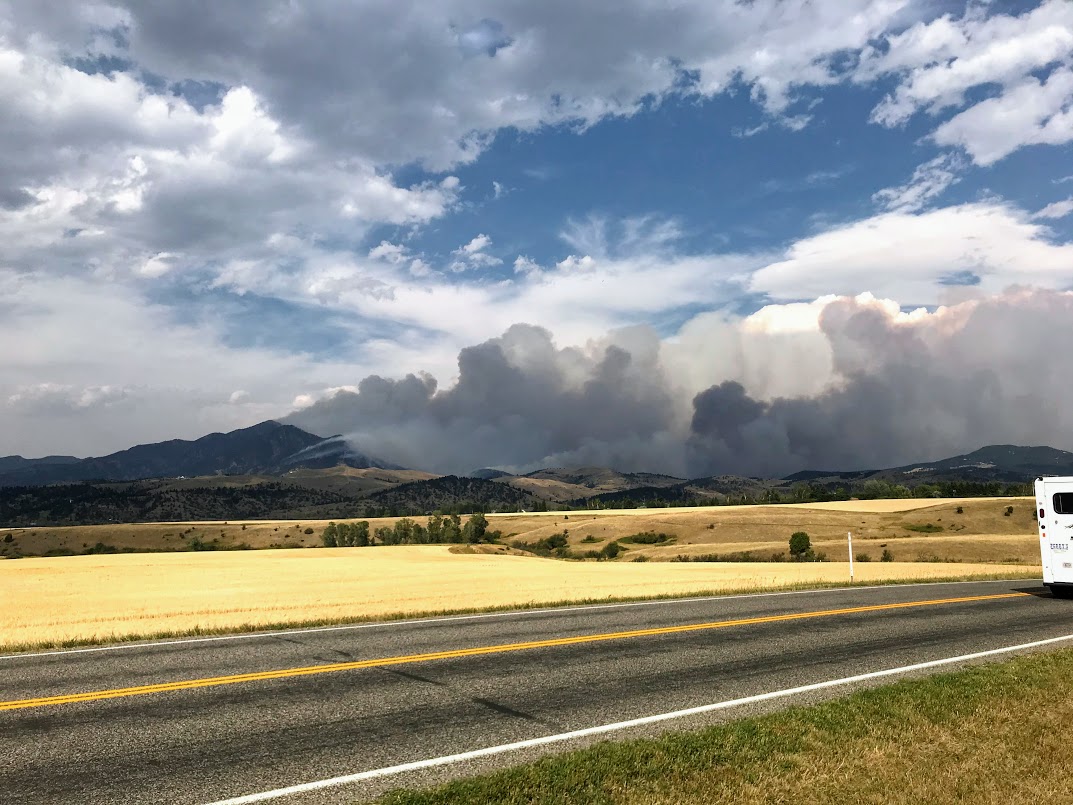 A massive wildfire is currently scorching the Bridger Range just north of Bozeman, Montana. The fire started near Bozeman's iconic "M" trail on Friday afternoon and blew up to 7,138 acres as of Monday night. The cause of the fire is still under investigation.
Gusty winds and low humidity caused extreme fire growth on Saturday. Light smoke was visible from town during the morning hours, but by early afternoon conditions had taken a turn for the worse. Thick black smoke poured off the eastern ridgeline and down into Bridger Canyon. Flames were visible from 20+ miles away.
Numerous homes and structures are reported to have been lost to the fast-moving blaze. As of the time of this publication, Bridger Bowl ski area remains unaffected. During a Sunday afternoon public meeting, the Gallatin County Sheriff's office noted that the open ski trails of Bridger Bowl may be helpful in containing the fire as it spreads north.
Fire growth was minimal on Sunday and a sharp drop in temperatures and snowfall on Monday gave firefighters the opportunity to get it under control. For the time being, all trails in the Bridger and Bangtail mountain ranges remain closed.