This upcoming ski season is rapidly approaching and many skiers are looking forward to hitting the slopes again. There have been many improvements and expansions at different mountains throughout the ski industry this off-season. Most investments have focused on improving lift capacity and mitigating long lift lines. 
Brighton Resort, located in Big Cottonwood Canyon in Utah, is one of those resorts that has made investments in its mountain operations this off-season. Brighton's plan is to have a new six-pack chairlift, a new on-mountain restaurant, and new parking policies for the 2023/24 season. The intention is to provide Brighton's guests with a better overall experience while visiting its resort. 
Brighton is following suit with most other ski resorts in the country and is replacing older and slower lift systems and upgrading them with newer and faster lifts. The new lift will be a new six-pack Doppelmayr which replaces the old Crest Express chairlift. The new six-pack will increase lift capacity to 2,400 riders per hour and will take 5.3 minutes to reach the top of the mountain.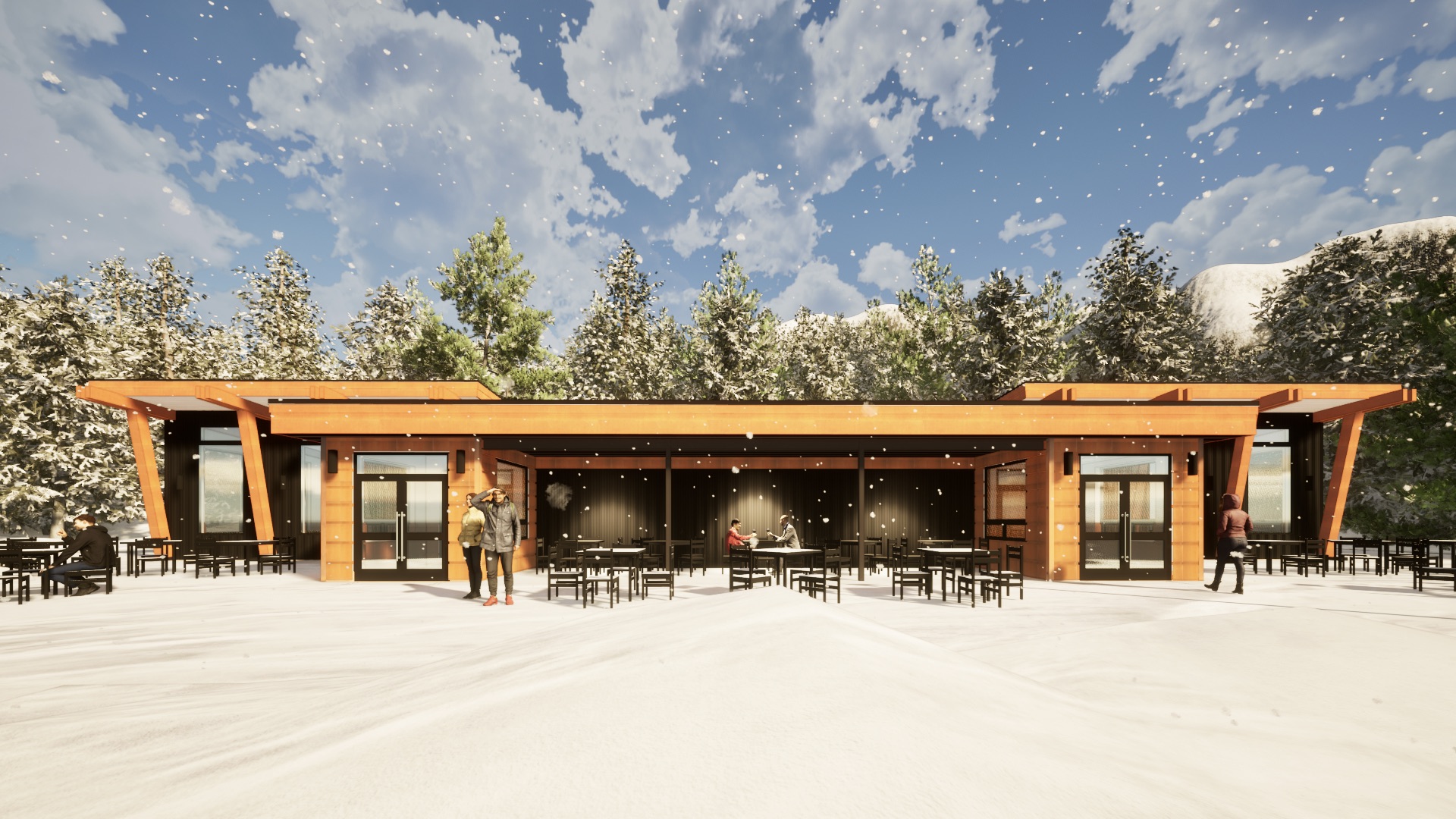 Brighton is also adding a mid-mountain dining option for skiers and riders to stop at to warm up or grab something to eat or drink. The Sidewinder Grill will be located just above Snake Creek Lift and will offer beers, burgers, and restrooms according to an announcement on Brighton's website.
"In the future, we plan to have a 'chondola', a chair lift/gondola lift that will take people to the area so they can either ski or just ride it up," said Jared Winkler, director of marketing for Brighton Resort. "This is a solution that was needed on the mountain; restrooms, food, and the views are spectacular." The Sidewinder Grill will be 4,618 square feet which will include two dining halls and restrooms and will also feature a 7,600 square feet outdoor space for exterior seating for guests.
Traffic congestion and parking issues are common in both Big and Little Cottonwood Canyons and Brighton is implementing parking reservations to mitigate those issues for the 2023/24 season. Individuals with a season pass for Brighton or vehicles carrying three or more people will not be charged for parking.
Parking prices at both Brighton's main and secondary lots will be $20 a day for off-peak and $25 a day for peak and holiday periods. Ikon Pass holders will pay the parking fee and make separate lift access and parking reservations to access the mountain for this upcoming season. Parking reservations will be required before 1 p.m. every day of the season which includes guests who do not have to pay the reservation fee as well.
These three changes to Brighton are geared to improve the overall guest satisfaction of everyone who visits the mountain this year. It is a sign of the times in the ski industry with the massive push for increasing lift capacities and reducing traffic and parking problems at ski resorts. It is important to note that Brighton was the last to implement parking fees for all the Cottonwood Canyon resorts in Utah.
For more information on Brighton Mountain Resort visit its website.