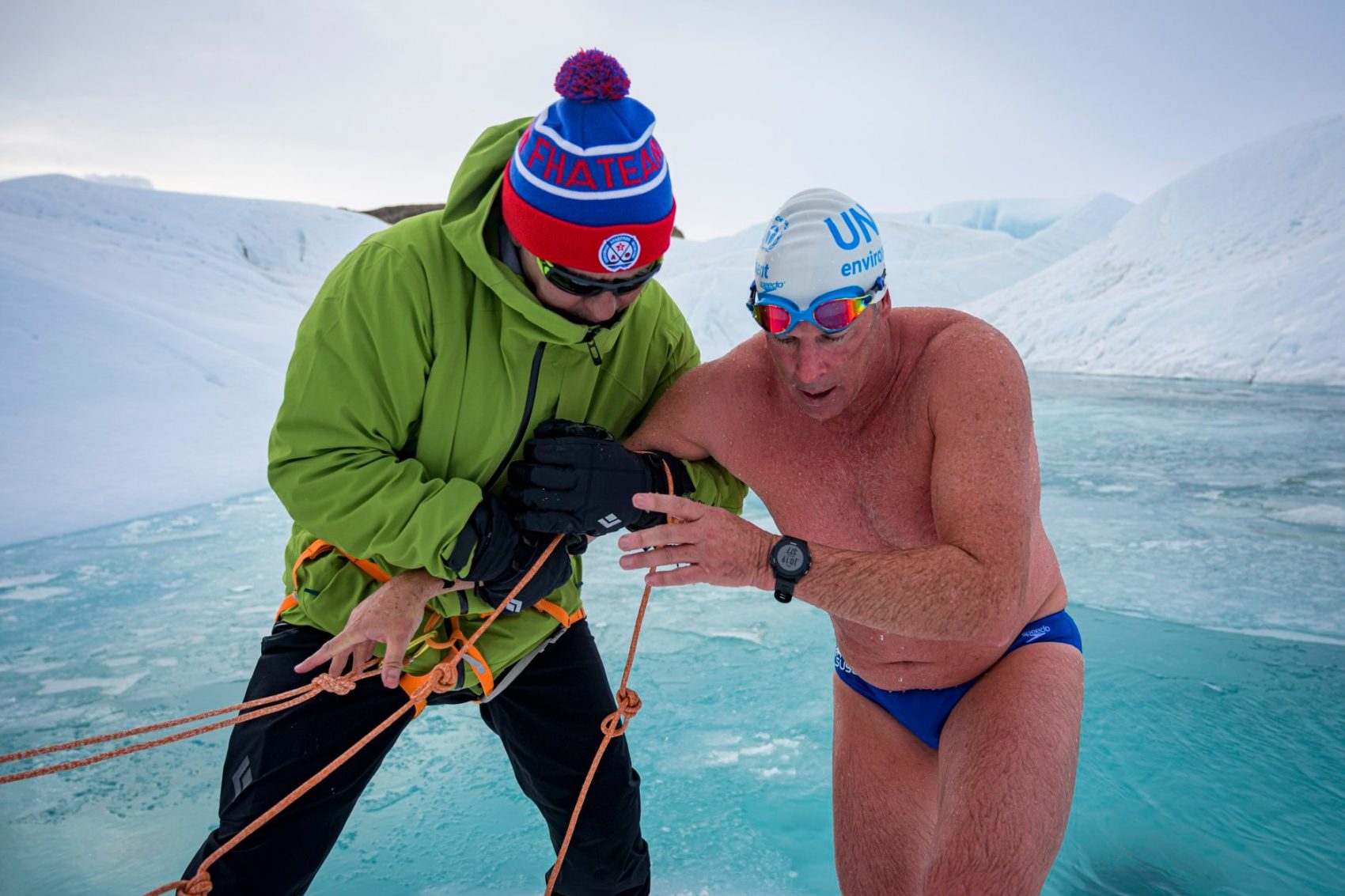 Lewis Pugh, 50, became the first person ever to swim under the Antarctic ice sheet, braving waters that were just hovering above 32°F. And he did it with nothing more than a swim cap, goggles, and his speedo.
Pugh, from Plymouth England, managed to survive the freezing Antarctic waters for ten minutes and seventeen seconds. Pugh trained for decades to accomplish this very feat.
The Antarctic ice sheet is melting, and BBC News reports that Pugh swam under it as a means to promote awareness of human-induced climate changing, saying that "we need immediate action from all nations to protect our planet." 
But the eccentric, cold-water swimmer is not done just yet. His next goal is to swim across an entire supra-glacier lake in Antarctica, he told BBC News in a report.