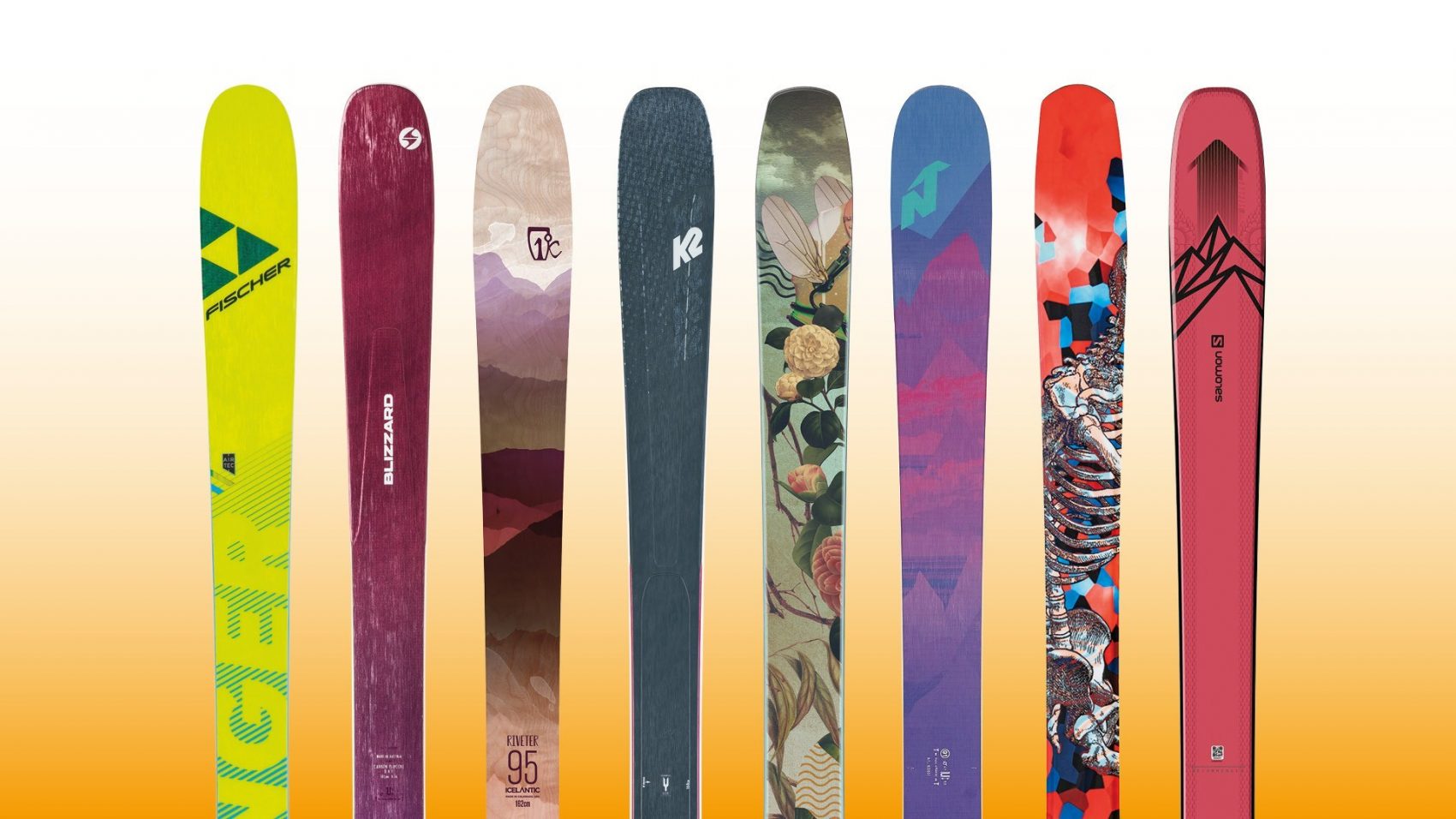 After skiing the same Völkl Kikus for eight years, it was time for a change.  Don't get me wrong, I loved those skis, and they served me well. They are still my teaching skis for days when I know I'm just lapping the magic carpet.  But those skis have taken a massive beating, and it was time to upgrade.
It had been a while since I needed to research skis. So, I started Googling around, checking out companies I liked, generally trying to catch myself up on the current ski technology and models for the upcoming season. What I found was frustrating.
My Kikus were great when I was younger and still developing as a skier, but now I needed a ski with some more robust specs. All I wanted was a stiff, hard-charging women's ski that didn't have a pink top sheet.  That proved fairly difficult for me to find scrolling through the women's ski tab on each website.
What I found was that broadly speaking, each website had a much smaller selection of women's skis than men's, and those skis were generally softer and shorter.  Makes sense, right?  Women are generally shorter and lighter.  However, even if she weighs less, a better skier wants — no, needs — a stiffer ski that can perform well for her at high speeds in variable conditions.
Needless to say, it took me a while to even identify a pair of skis that I was interested in.  And, no surprise, most of my options were from the men's side.
Going into the search, I was a huge fan of my Dad's Rossignol Soul 7 HD skis and potentially wanted them for myself. I ended up moving away from that option fairly quickly, mainly because of the gap in options for lengths. I had been on 170cm skis for a long time and wanted something longer. I was thinking 176cm would probably be a good fit.  Strangely, the women's Soul 7 HD had a huge gap and my options were a 172 length or 180. So, the Rossignols were a no go.
Another company I considered for a while was Line skis.  I demoed some women's Pandoras. They were very soft and chattered when I got up to speed, definitely not what I wanted.  I then switched to the men's side of their website and considered the Sick Days. I was eventually scared away from that option, however, because of how stiff they are. Since they are made for a much heavier male and I am a 125-pound female, I worried they would be too much.
I needed to find a happy medium. It seemed my best bet would be a slightly less aggressive men's ski. I ended up also demoing the men's Faction Candide Thovex skis in a 178 length which I thought would be too long, but I ended up really liking. Those skis were a blast to cruise on groomers and to explore some heavier snow. I hadn't been on anything skinnier than a 106mm waist in so long that even the slightly skinnier 102mm waist was a whole new world. In the end, though I hate to admit it, a factor in my decision not to get those skis was the boring beige and blue top sheet. I didn't want pink, but I still wanted something fun!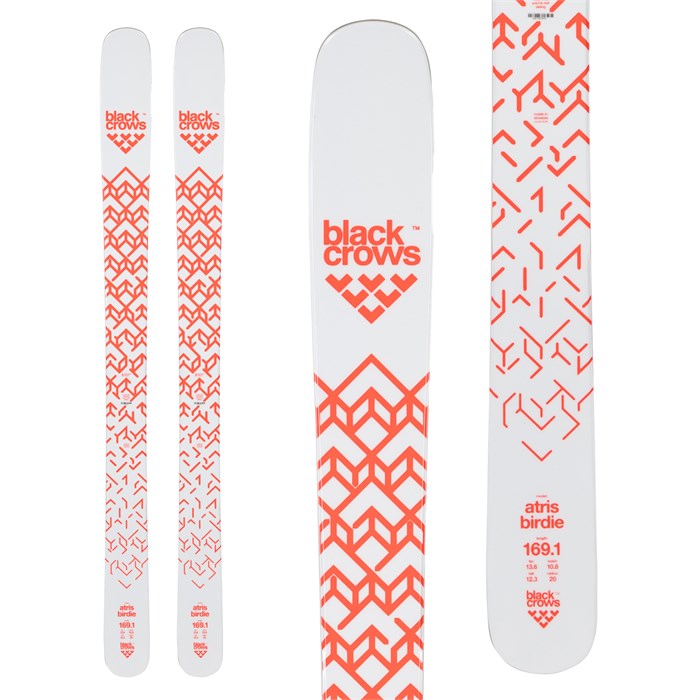 My final purchase ended up being the Black Crows Atris Birdie skis. I was very impressed by Black Crow's variety of options and their range of women's skis. I found what I needed, a stiffer women's ski, still not as stiff as men's, but stiff enough to do what I needed. I got the 178.3 length and I have loved these skis. They are amazing in powder and heavier snow and their rocker/camber profile still makes them fun on groomers too. They are stiff enough that they don't shake at all when I get up to speed, and boy do they give my quads a workout, you cannot be sloppy on these skis. Bonus: they even have a fun top sheet, and I staunchly maintain that they are orange and white.
So, why recount the saga of my ski purchase journey?  Well, because it revealed to me a gap in the ski industry. A very specific gap, that companies already seem to be moving towards filling in. But a gap, nonetheless. The gap that encompasses female skiers who want more out of their skis and who are presented with fewer options.
During my search, I was impressed with a few companies who were working to bridge this gap that I unwittingly stumbled into. Black Crows was an exciting find featuring a reasonable range of options for me to explore. While there are still only 12 models of women's skis as opposed to 17 models of men's skis on their website, the gap is closing, and I was stoked to see that.
Another company that impressed me was Faction Skis. At the time of my search, their website was still split into men's and women's and I spent all my time on the men's side.  However, now, the two filters on their website are unisex or women's. I have started noticing this on other ski company's websites as well. I haven't noticed another with only women's and unisex. I've started to see men's/unisex or women's and I have seen unisex as a third option now. I just noticed this option this year which is an encouraging sign that ski manufacturers are recognizing the shortcomings of their women's ski offerings.
This all brings up an interesting question, why do we even gender skis at all? After analyzing and comparing many different skis, it seems that it would make more sense to group them by the skier's ability.  Because at a certain point, physique stops mattering and ability determines ski selection. So, if she's a crusher, a petite woman may need much longer and stiffer skis even though the sizing charts tell her to buy shorter, softer skis based on her height and weight.
This whole process left me with much food for thought and while I am sure there are many good arguments for why skis are gendered, it feels like the industry is moving in the right direction with their unisex tabs for ski shopping online. Women's ski technology has become much better already and I am seeing many more great options on the women's side, still lots of pink top sheets, but you can't win 'em all.