Fourteen people, including a nine-year-old child, were killed yesterday when a cable car plummeted 65-feet to the ground in Italy. In addition, a five-year-old child remains critically injured with brain trauma and broken legs.
The tragedy happened near the top of the twenty-minute service taking passengers from the resort town of Stresa up the nearby 4,900-foot Mottarone mountain in the region of Piedmont. The peak overlooks Lake Maggiore and offers breathtaking views of the Alps.
It appears that when the cable snapped, the cabin, carrying fifteen people, careened until it hit a pylon and fell to the ground, rolled over, and then slid down the mountain slope before being stopped by trees. Officials said some of the casualties were found trapped inside the car, with others thrown into the surrounding woods.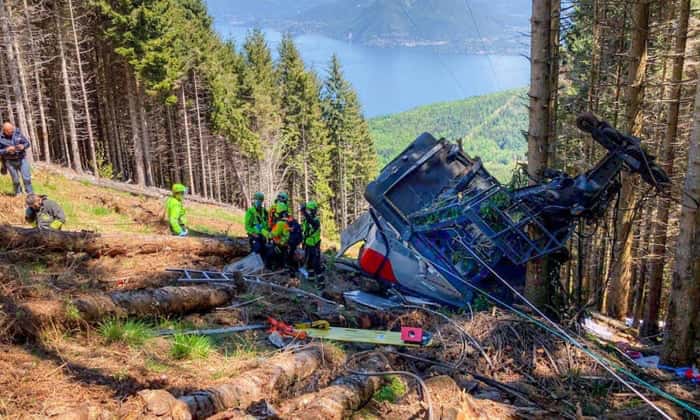 It's believed that a broken traction cable may have caused the accident at a particularly high portion of the ride about 984-feet from the summit. In addition, nearby hikers reportedly heard a loud 'hiss' just before the accident.
"The cable car fell from a relatively high point and lay down on the ground at the foot of a large forest. Now it appears substantially destroyed on the ground… almost completely crumpled, so the fall was obviously significant."

– Alpine rescue service spokesman Walter Milan
The cable car had been open to tourists for a month, having been closed during the global pandemic. Capable of holding up to forty people, the capacity of the cabins had been reduced to allow social distancing.
Prosecutors in nearby Verbania have ordered the confiscation of the crushed cable car for their investigations.
"There is a severed cable, the others are intact, but the technical questions are the competence of others. At the moment, there are no maintenance problems, but we will carry out all the possible investigations."

– Giorgio Santacroce, chief of Verbania's police unit
The cable car is popular with skiers in the winter, serving the twenty-one trails of the Mottarone Ski Centre.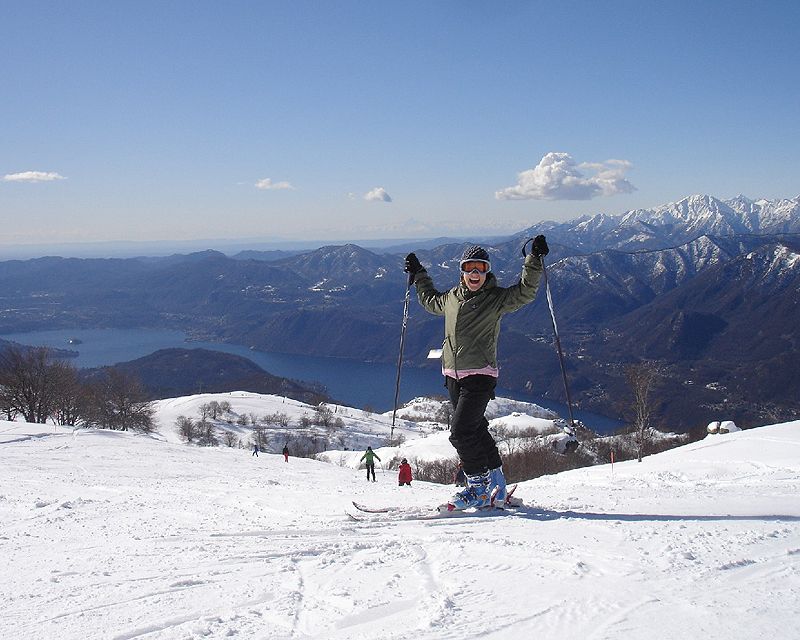 The last cable car tragedy in Italy was in February 1998, when 20 people were killed after a US marine corps aircraft that was flying too low sliced a cable supporting the cabin they were traveling in before it crashed near the Dolomites ski resort of Cavalese. In 1976, 41 people died in an accident affecting the same cable car system, reports The Guardian.