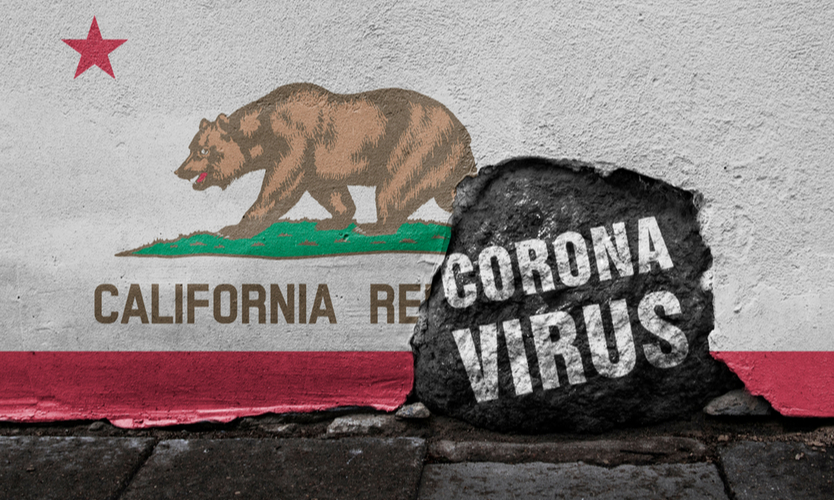 In light of an unprecedented, rapid rise in COVID-19 cases across California, Governor Gavin Newsom and the California Department of Public Health on Thursday, Nov. 19, announced a limited Stay at Home Order requiring that non-essential work, movement, and gatherings stop between 10 pm and 5 am in counties in the purple tier. The order will take effect at 10 pm Saturday, November 21, and remain in effect until 5 am December 21. This is the same as the March Stay at Home Order, but applied only between 10 pm and 5 am and only in purple tier counties that are seeing the highest rates of positive cases and hospitalizations.
41 of California's 58 counties fall under the curfew and it will affect 94% of the state's almost 40 million residents. 41 of the state's 58 counties that have the most significant increases in virus cases and face the most severe restrictions under California's four-tier system for reopening the economy.
"The virus is spreading at a pace we haven't seen since the start of this pandemic and the next several days and weeks will be critical to stop the surge. We are sounding the alarm. It is crucial that we act to decrease transmission and slow hospitalizations before the death count surges. We've done it before and we must do it again."

– Governor Gavin Newsom
Within hours of the announcement, the Sacramento and El Dorado County Sheriff's Offices said they "will not be enforcing this curfew order."
"El Dorado County Sheriff's Office deputies will not be determining compliance with or enforcing the compliance of, any health order related to this curfew. The Sheriff's Office will not prevent Thanksgiving activities, maximum occupancies, or mask-wearing mandates at social gatherings within the County of El Dorado."
On Monday, the state pulled an emergency brake in the Blueprint for a Safer Economy putting more than 94 percent of California's population in the most restrictive tier. The state will reassess data continuously and move more counties back into a more restrictive tier, if necessary. California is also strengthening its face-covering guidance to require individuals to wear a mask whenever outside their home, with limited exceptions.
Late last week, the state issued a travel advisory, along with Oregon and Washington, urging people entering the state or returning home from travel outside the state to self-quarantine to slow the spread of the virus. The travel advisory urges against non-essential out-of-state travel, asks people to self-quarantine for 14  days after arriving from another state or country, and encourages residents to stay local.
California has had 1,079,685 confirmed covid-19 cases and 18,562 deaths with covid.