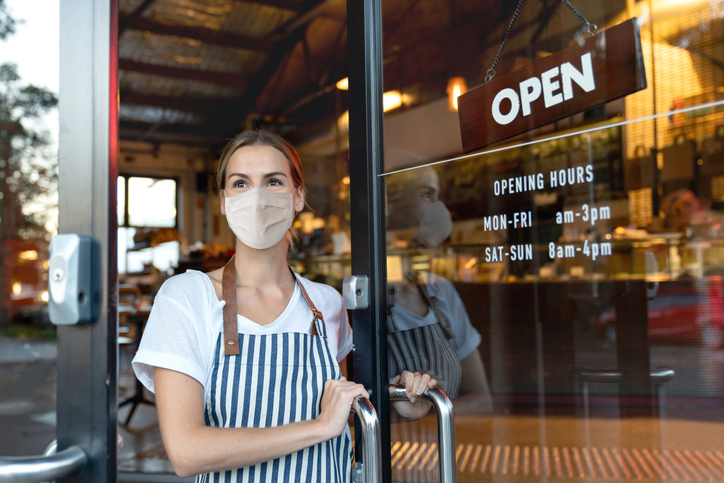 Yesterday, California Gov. Gary Newsom lifted the statewide stay-at-home order, which limited restaurants to take-out and delivery services only, closed hair salons and barbershops, and left retailers open at only 20% capacity since December 3rd. As a result, Mammoth and Lake Tahoe ski areas and towns are reopening hotels and lodges to tourists – just as the snow is about to hit.
As the state begins to reopen, nearly every county will likely land in the most restrictive purple tier, allowing for outdoor dining and limited indoor salon services, Forbes reports. 
"Mammoth Mountain continues to operate for skiing and riding, and lodging and short-term rentals are now available with restrictions."

– Mammoth Mountain website yesterday
Mammoth and Tahoe areas closed accommodation in December; however, this is the first time since then California has been free of a stay-at-home order, and state officials warn that citizens still need to be careful. With ICU capacity increasing now, there remains room for them to fill back up as the pandemic continues to rage on, despite a break in the number of people infected with the respiratory disease. In other words: it's looking good for California right now, and the state ought to do all in its power to ride the wave as long as it can towards health and safety—but it's not out of the woods just yet.
Squaw Valley/Alpine Meadows reopened lodges to tourists on January 13 after an earlier lifting of the Greater Sacramento Region restrictions.
"At this time, there are no changes to existing reservations for lift tickets, ski school, rental/demo, etc."

– Squaw Valley website yesterday
Travelers are reminded that all other covid-19 regulations still apply with regards to face-coverings and social distancing policies.