Snowpack in parts of California's Sierra Nevada is among the heaviest for mid-June since 2001, with the North Lake Tahoe basin at 4,855% above normal for this time of year. Reservoirs are running above average across the state and skiing will last into August.
Statewide snowpack in California was 101% of average as of 20th June, according to California's Department of Water Resources (CDWR). The heaviest snowpack compared to average is in the central and southern Sierra Nevada.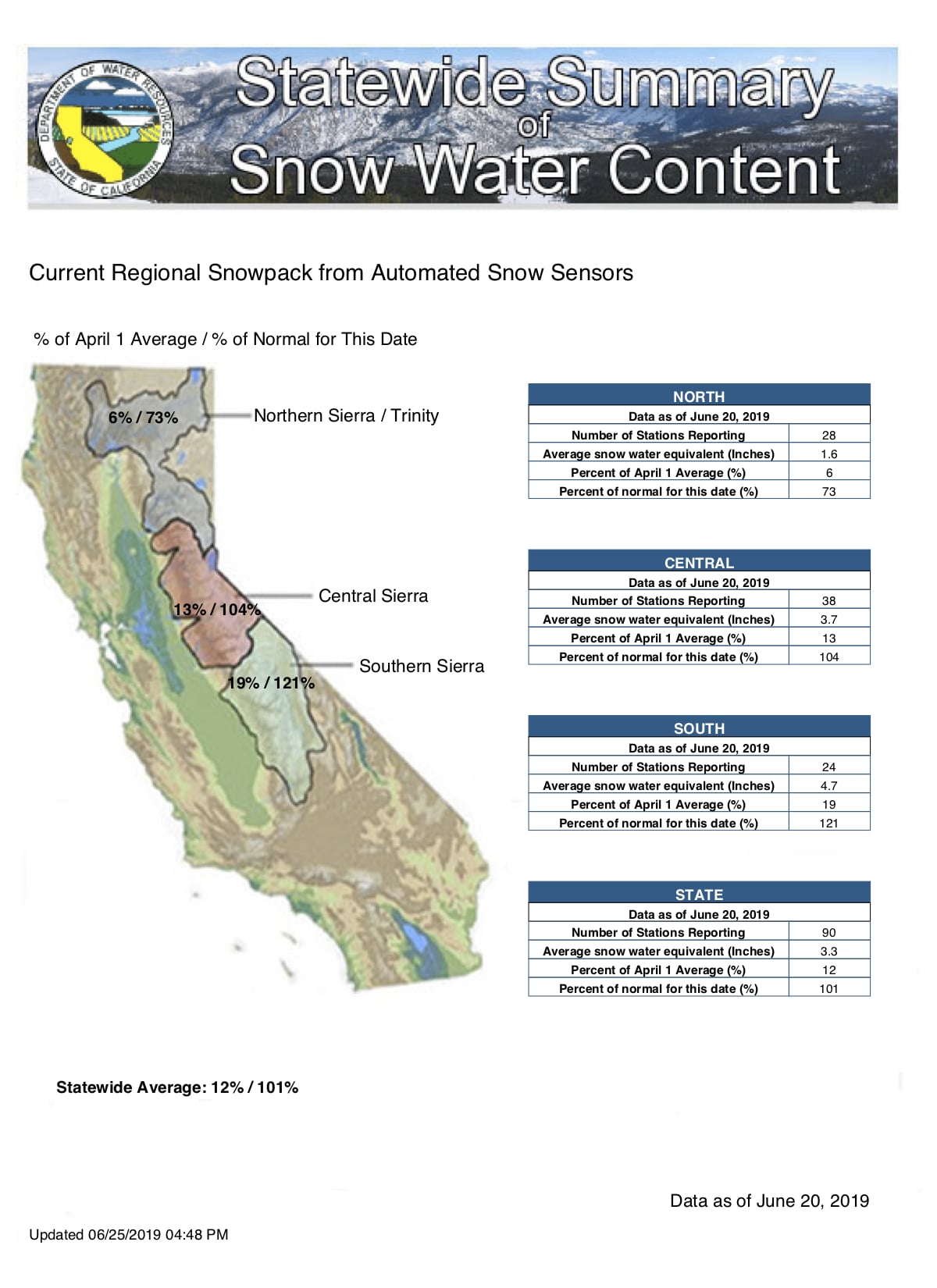 The southern portion of the Sierra has the heaviest snowpack at 121% of its mid-June average. Since 2001, only 2011 had a heavier snowpack in the southern Sierra this late in the season.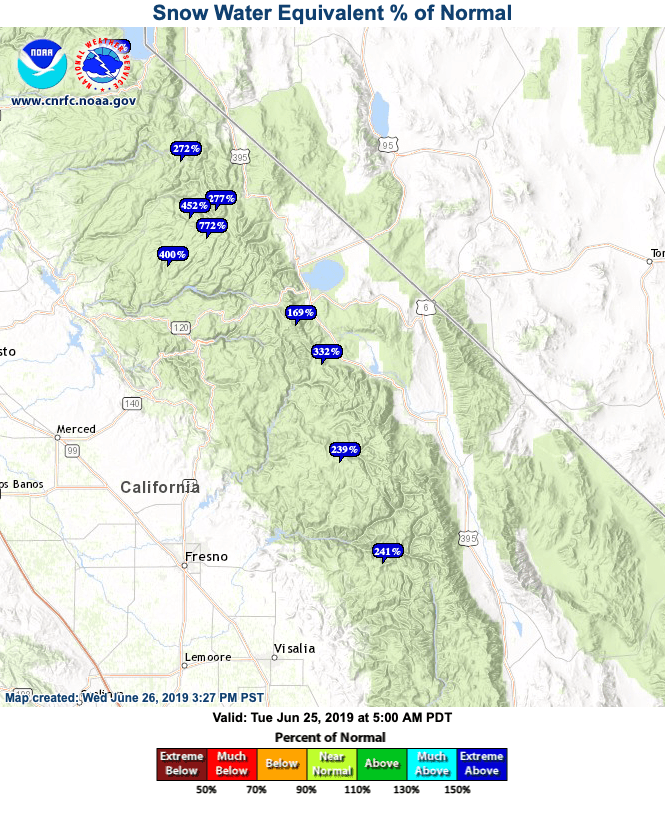 The central Sierra is 104% of its mid-June average. Since 2001, only 2017, 2011 and 2005 have had snowpacks on par with or heavier as of mid-June in this portion of the Sierra.
The solid snowpack has put reservoirs in great shape. Snowmelt from the Sierra helps supply about 30 percent of California's water needs, according to the CDWR.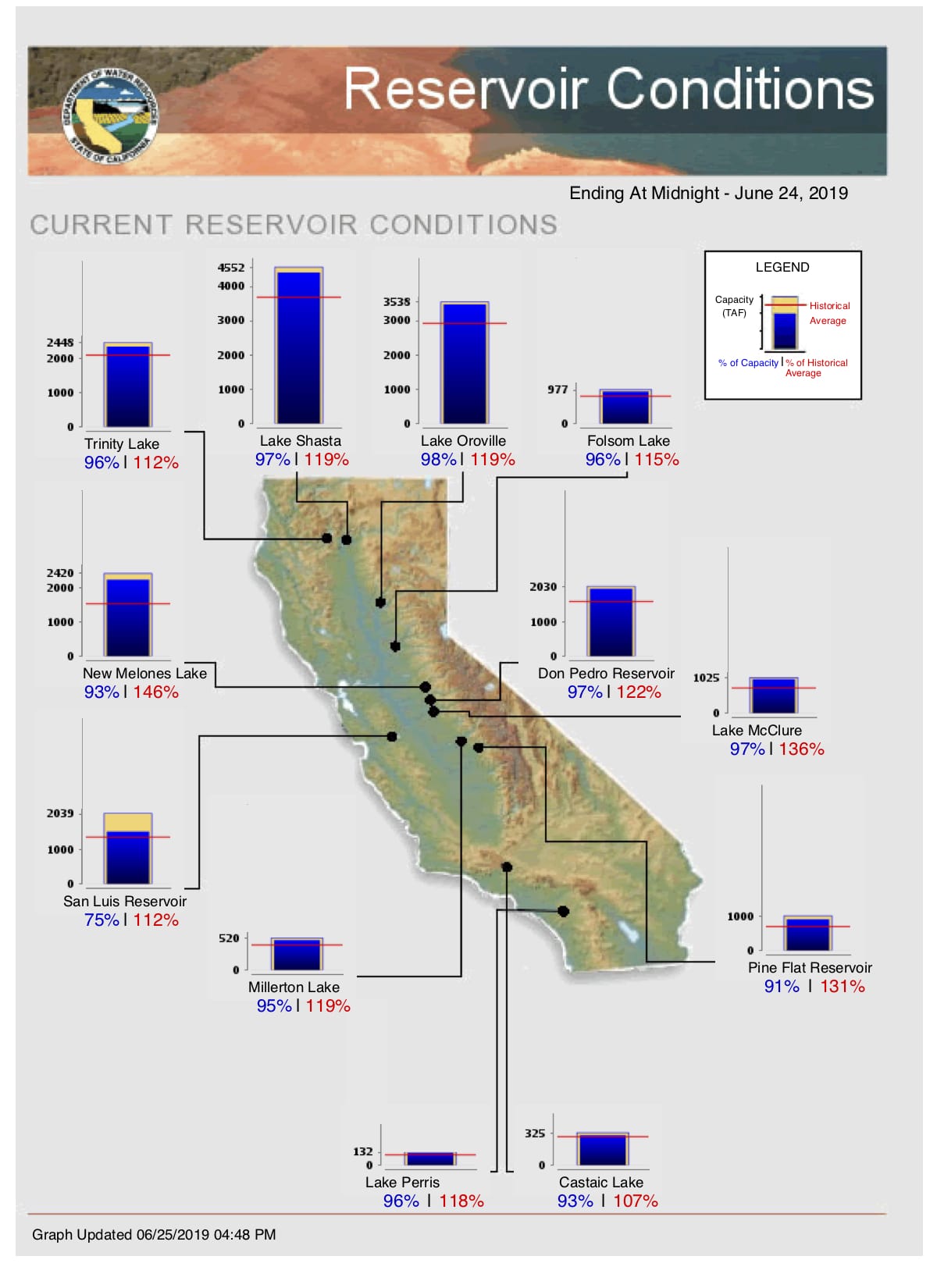 Water levels at 12 reservoirs tracked across the state by CDWR are all above average for this time of year.
Mammoth Mountain, who received over 700″ of snow this past season, is planning to keep slopes open into August.