According to California Department of Water Resources survey stations, the California snowpack is over 600% of the average for this time of year. 
The reading is an average of the department's 131 stations at various locations and elevations across the mountains of California.
On this date in 2021, the snowpack was at 0% of average (ie, there was NO snow at the survey locations).
2020 the snowpack was three percent of the average after a dry winter. Going back four years, on June 1st, 2019, the snowpack was at 202% of average after record-breaking snowfall and the fifth deepest snowpack on record at the time.
Mammoth Mountain, which received over 700″ of snow this past season, plans to keep slopes open into August.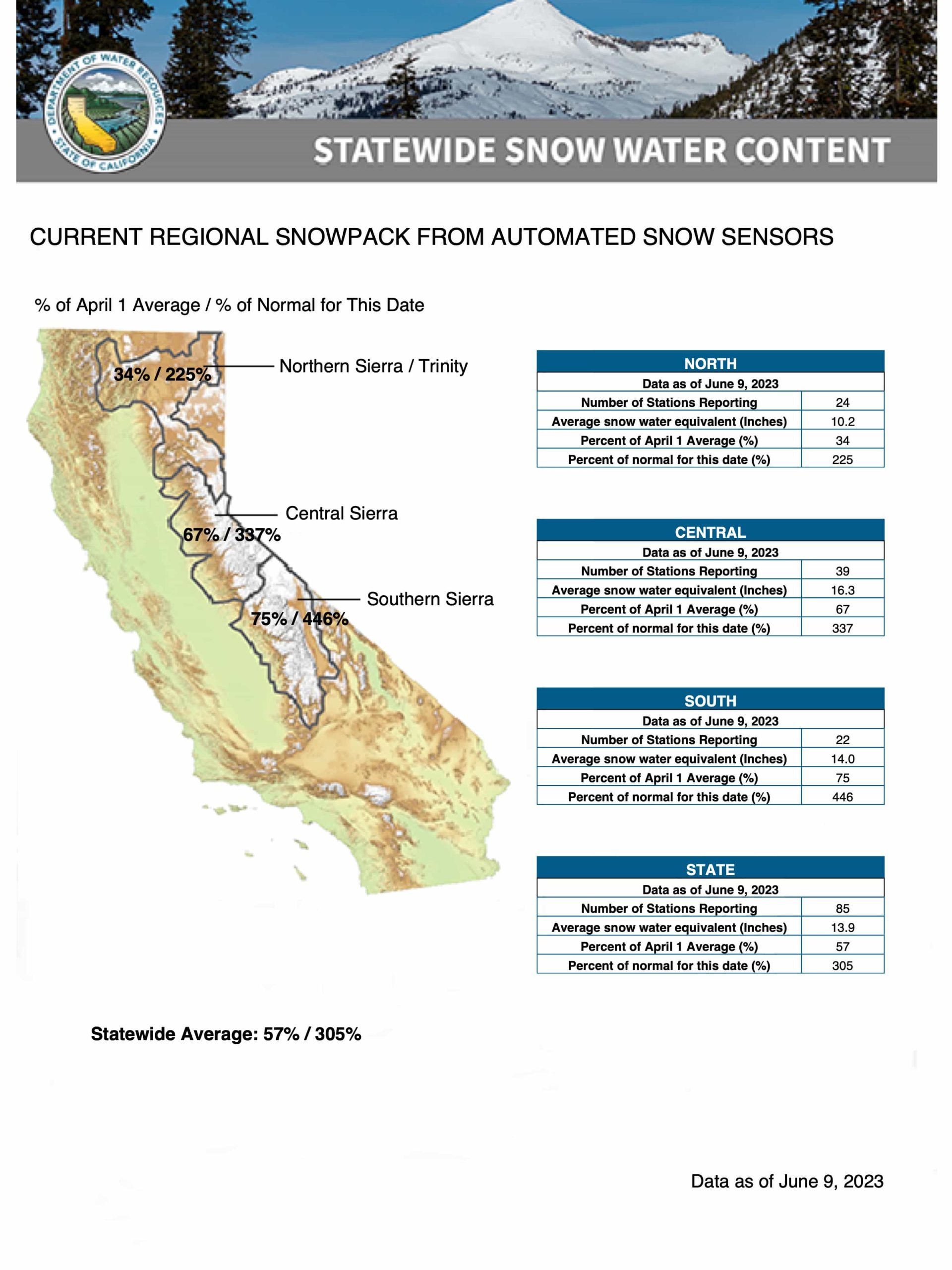 The southern portion of the Sierra has the heaviest snowpack at 446% of its mid-June average.
The central Sierra is 387% of its mid-June average.
The solid snowpack has put reservoirs in great shape. Snowmelt from the Sierra helps supply about 30 percent of California's water needs, according to the CDWR.
Water levels at 11 of the state's 17 reservoirs tracked by CDWR are above average for this time of year.