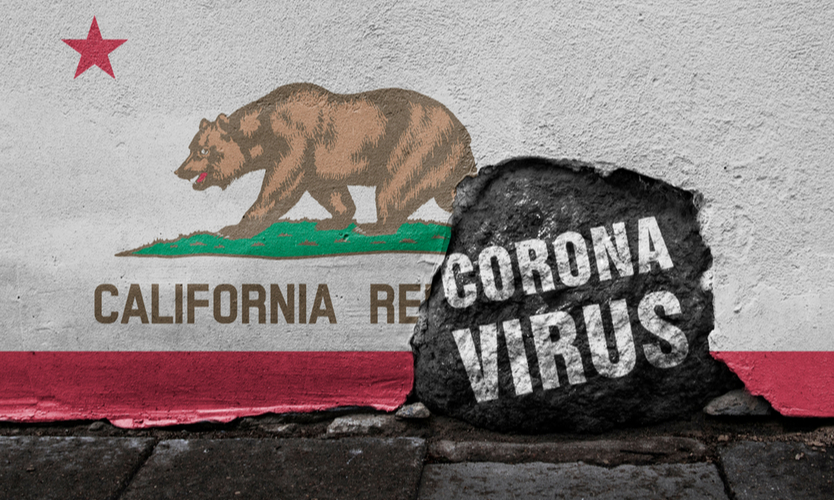 California Governor Gavin Newsom said yesterday that he was considering imposing more stay-at-home orders in California to prevent the genuine possibility that hospitals could be overwhelmed with covid-19 cases by Christmas. If Newsom repeats the spring restrictions, most outdoor business activities would be prohibited, and people would have to stay home except for essential services. Bad news for ski areas that were all forced to close in spring.
"If these trends continue, we're going to have to take much more dramatic and "arguably drastic" actions."

– Governor Gavin Newsom
The orders would affect the 51 counties in the purple tier of the state's reopening plan, which are currently under the strictest guidelines, and could be enforced within the next couple of weeks. The orders would target the areas where hospitals are most at risk of being overwhelmed. California currently prohibits indoor dining, gyms, and church services in those counties, among other restrictions.
California is seeing its fastest increase in case numbers since the pandemic began, with the two-week average now more than 13,000 a day. Across the majority of the state, businesses from indoor restaurants to theaters have been shut, and a 10 pm to 5 am curfew is in place.
This is the tipping point.

CA has worked hard to prepare for a surge—but we can't sustain the record high cases we're seeing.

Current projections show CA will run out of current ICU beds before Christmas Eve.

Please stay safe & stay home as much as you can for next few weeks. pic.twitter.com/5NJYzHokhE

— Gavin Newsom (@GavinNewsom) November 30, 2020
The recent spike is being blamed on people mixing, particularly indoors, in both business and social settings. Newsom yesterday urged people who had traveled for Thanksgiving to quarantine themselves to ensure they don't spread the virus.
California became the second state, Texas was the first, to surpass 1 million recorded COVID-19 cases. The state has had 1,234,232 confirmed covid-19 cases and 19,210 deaths with covid.