Mike Doyle, a legend in the surf world, passed away Monday night in his sleep. The renowned waterman and board-builder from Leucadia, California, was 78-years old.
According to an Instagram post from his family:
"Mike slipped away peacefully in his sleep early this morning at his home on Gringo Hill, with his loving wife, Annie right by his side."
Doyle was living in Mexico at the time of his passing.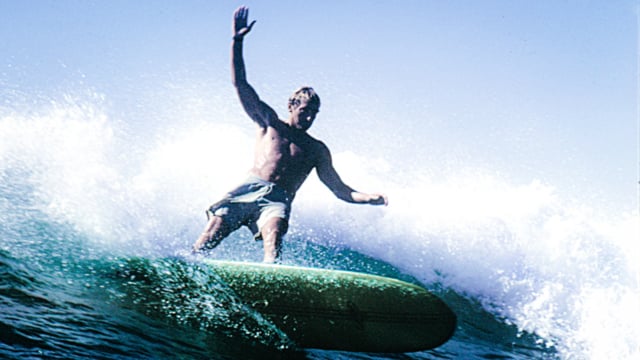 Born in 1941 and surfing by the age of 13, Doyle started his wave-riding pursuits as a goofy foot and continued to do so for nearly 3 years until he began surfing Malibu regularly and retaught himself how to surf as a regular foot. Doyle became a commanding figure in the 1960s surf scene and was likely the best all-around surfer of the era. He was a decorated competitor, paddleboard racer and tandem surfer writes Surfer Mag.
He developed the first-ever surf-specific board wax, he created the prototype to today's soft top and even toyed around with an early version of the snowboard.