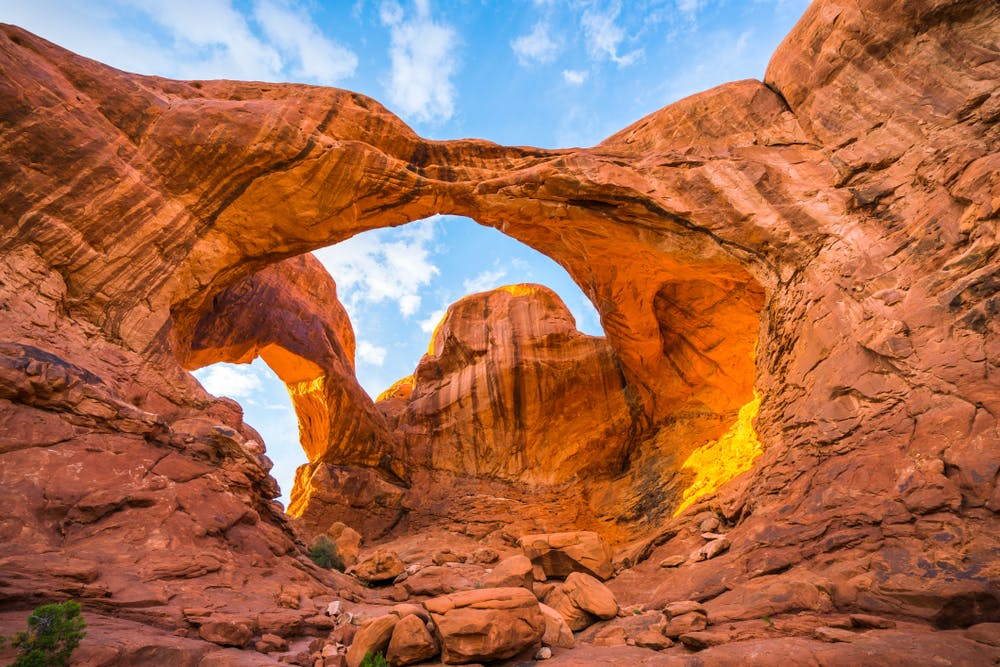 A couple who had been warned several times about camping restrictions due to concerns over the spread of COVID-19 was arrested on Wednesday in Grand County — home to Arches National Park — police say. Robert John Letterman, 56, and Joy Letterman Featherstone, 55, were arrested for violating a public health ordinance, theft of a car, and drug possession, KSL News reports.
Around 1:30 pm Wednesday, the Utah Highway Patrol and Grand County Sheriff's Office responded to a call of "a suspicious male on the bike path near Arches National Park," according to KSL News. When deputies made contact with Letterman, they discovered that he had been camping out of a white F-150. Letterman also admitted to having been previously warned about illegally camping by multiple officers.
At this time, Arches is closed due to COVID-19 concerns and last month the Southeast Utah Health Department restricted all camping in Grand County. 
Deputies offered to give Letterman a ride from the bike path to his truck but when they got there, they ran a records check on the vehicle and found out that it had been listed as stolen. 
"Letterman stated the vehicle had been rented out of California and was originally due to be returned the first week in March," an affidavit stated.
Officers searched his vehicle and found methamphetamine, marijuana and drug paraphernalia. Letterman and Featherstone, who had been illegally camping in the vehicle, were arrested.