The IKON pass allows you to hit up some of the best snow and most extreme skiing in Canada! Included in this year's IKON Pass are Revelstoke Mountain Resort and Ski Big 3 (Banff Sunshine, Lake Louise Ski Resort and Mt. Norquay). Revelstoke Mountain Resort is known for big snowfall and big terrain features while Ski Big 3 provides steep, technical terrain. For some of the most challenging lift access ski terrain Canada has to offer, check out these zones on the Extreme IKONic Roadtrip:
Delirium Dive @ Banff Sunshine
Delirium Dive at Banff Sunshine is a great place to prepare yourself for backcountry skiing. Though patrol manages broad avalanche concerns, you need to be able to judge for yourself where you might encounter sloughs and variable snow conditions. Unlike the rest of the resort, natural hazards are unmarked and because fewer people are able to gain access (due to gear requirements), the snow is less likely to be skier compacted.
ACMG Ski Guide, Marty Schaffer (who grew up in the Bow Valley) says "The Dive is the gateway drug to backcountry skiing!"
Hop off the Great Divide Express Quad, cross the gate into the Delirium Dive and you are entering a whole other world of resort skiing. To enter the gate, you must be carrying an avalanche transceiver, a probe, shovel and be riding with a partner. A 200m uphill boot pack brings you to the top of a 5m cliff. You can find your way down through the cliffs or use the metal access stairs. This alpine bowl has an average pitch of 40 degrees that is sustained over 600m vertical. Not for the faint of heart, the Dive offers up big mountain lines with lift access…What's better than that?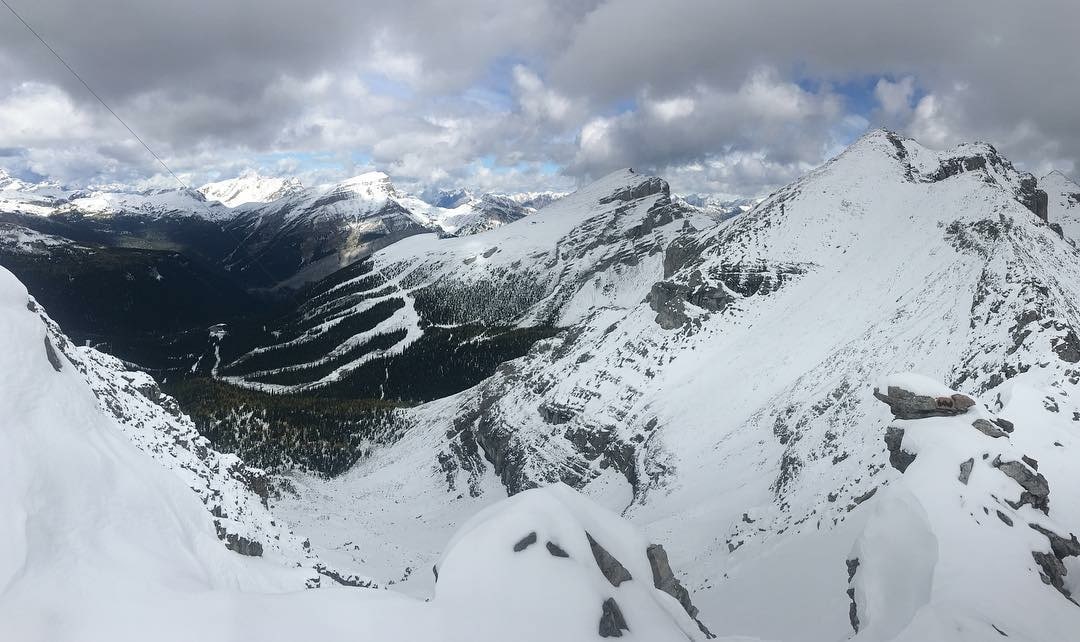 E.R. Chutes @ Lake Louise Ski Resort
Lake Louise Ski Resort is the place to go to experience the soul of the Canadian Rocky Mountains. The essence of ski mountaineering often includes picking your way down through steep, rocky terrain. No place serves up classic alpine skiing quite like the E.R. Chutes off of the Paradise chair at Lake Louise.
The E.R. Chutes can be a tricky place to do avalanche control work. The same features that can create hazards can also form a playground for skiers chasing after challenging lines. Plenty of exposed rocks, cliffs, gullies, and regular wind loading create a ton of natural features for skiers to play on. The whole E.R. zone is steep enough that moguls rarely form; making for some smooth, fast lines through technical terrain.
The beauty of a Rocky Mountain snowpack is that the snow stays very cold and settles into a nice chalky base. This means that only a couple of centimetres can turn into some really creamy turns! There's nothing quite like a Lake Louise powder day and it happens more often than you think!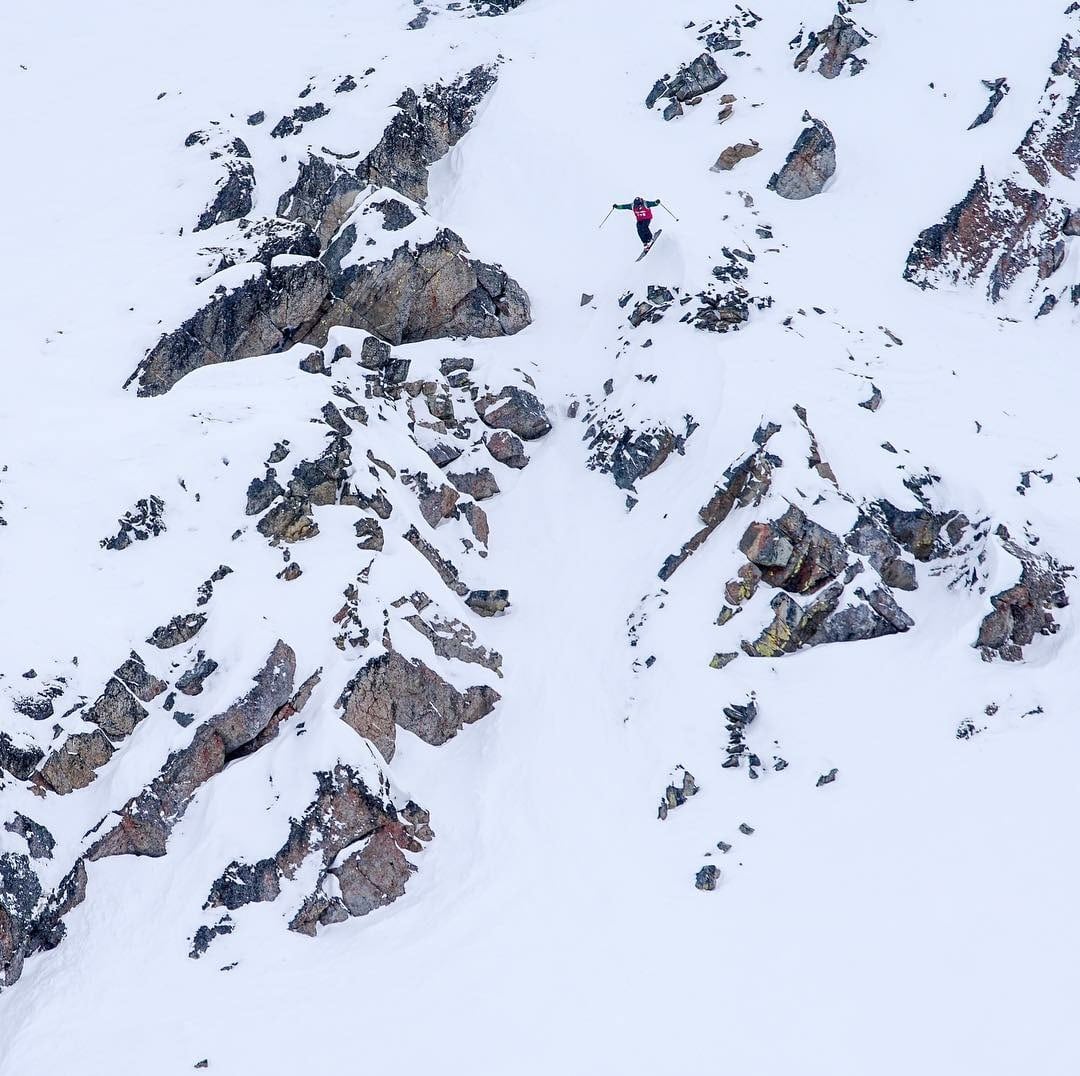 Powder Assault @ Revelstoke Mountain Resort
First things first, you've probably been calling it "North Bowl" for years, but if you end up at the Ripper Chair, you've probably just skied through Powder Assault! To simplify, let's call everything accessed above Drop In; Powder Assault and everything accessed below Sweet Spot; North Bowl. To get to Powder Assault, you will likely have to throw your skis over your shoulders at some point! Accessing the best alpine terrain takes some effort, but luckily that usually earns you some untouched pow.
You can ski the obvious, wide open lines in each of these bowls and enjoy top to bottom fall line turns but there's a lot more to Revelstoke Mountain Resort than meets the eye. There are lots of sneaky little entrances into these bowls that are extremely technical and difficult to ski! So much so, that they are often overlooked or even deemed "unskiable" by your average skier.
Before blindly attempting these lines, make sure you know exactly where you are headed. Cliff signs surrounding the bowls often indicate cliffs that are more than 50 feet tall. There are also plenty of cornices, rocky areas and generally exposed terrain thrown in for good measure. If your Revelstoke Mountain Resort experience hasn't challenged you enough, see if you can't find some alternate entrances to the bowls…but don't get cliffed out!