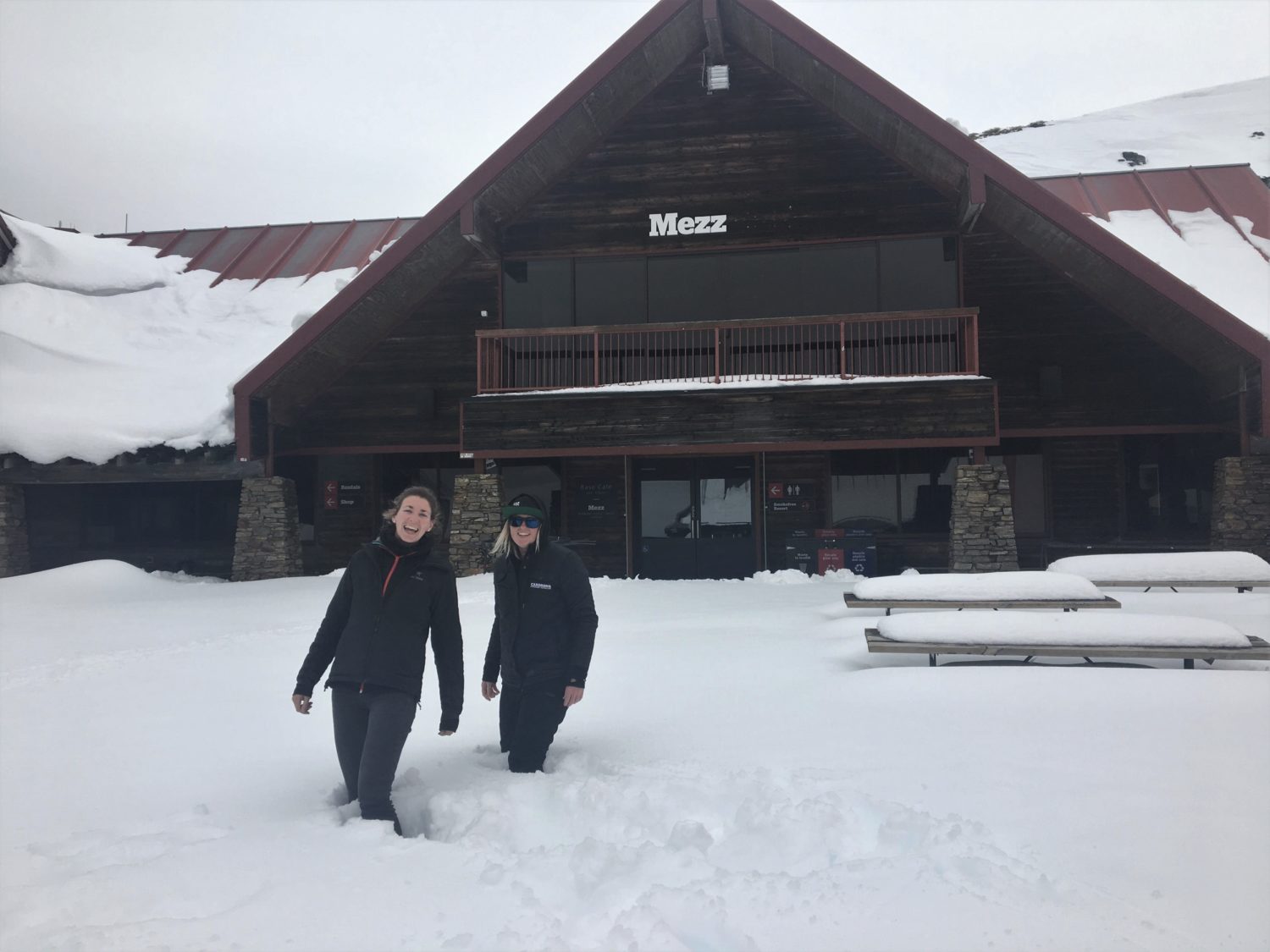 Two months since the end of the ski season, snow-lovers in Australia have been treated to some unseasonal snowfall. So much so, that Cardrona Alpine Resort will be opening on Saturday, December 1, with a slightly different offering to their planned operations of mountain biking, mountain carting and more. The recent significant snowfall means the resort will instead be initially operating for beginner skiing, tubing, sightseeing, and snow play.
Cardrona is getting the snowcat back out to groom the Beginners' Area, offering first-timer ski and snowboard packages and snow tubing from the covered Learner Conveyor. Ski and snowboard equipment and snow clothing will be available to hire from the on-mountain Rentals department.
Sightseers will be able to head up the McDougall's Chondola and play in the snow for a unique alpine experience, and Santa himself will be at Cardrona on Saturday for some Christmas photos in the snow.
"This is going to be a truly unique summer opening weekend for us and all our visitors – we're embracing what our maunga has given us and we're excited to offer something completely different for the start of December," says Cardrona General Manager, Bridget Legnavsky.

"The great thing about us operating in both summer and winter is that we have a dedicated year-round staff base who can deliver any experience based on the conditions on the mountain."
Summer mountain biking and mountain carting have been initially delayed by a week, but the resort will offer them as soon as practically possible. Trail clearing and building will be the resort's priority over the next couple of weeks. Summer guests will be kept updated of activity offerings via the Cardrona Alpine Resort and Cardrona Bike Park Facebook pages.
Ski and snowboard single lesson first-timer packages and snow tubing will be available at the 2018 winter rates. A discounted Learner Conveyor lift pass rate of $35 Adults / $25 Children (6-17yrs) will also include one gondola ride up the McDougall's Chondola.
Food and beverage facilities, stargazing tours, and transport from Queenstown will all operate as per the usual summer schedule and rates. Lifts will run at the regular summer hours of 10 am to 4 pm. The Lounge (at Base) and Vista Bar (top of the Chondola) will be open during the day for coffee, lunch, and aprés, with Mezz serving dinner from 6 pm.
Visit cardrona.com/summer for more information on summer activities.