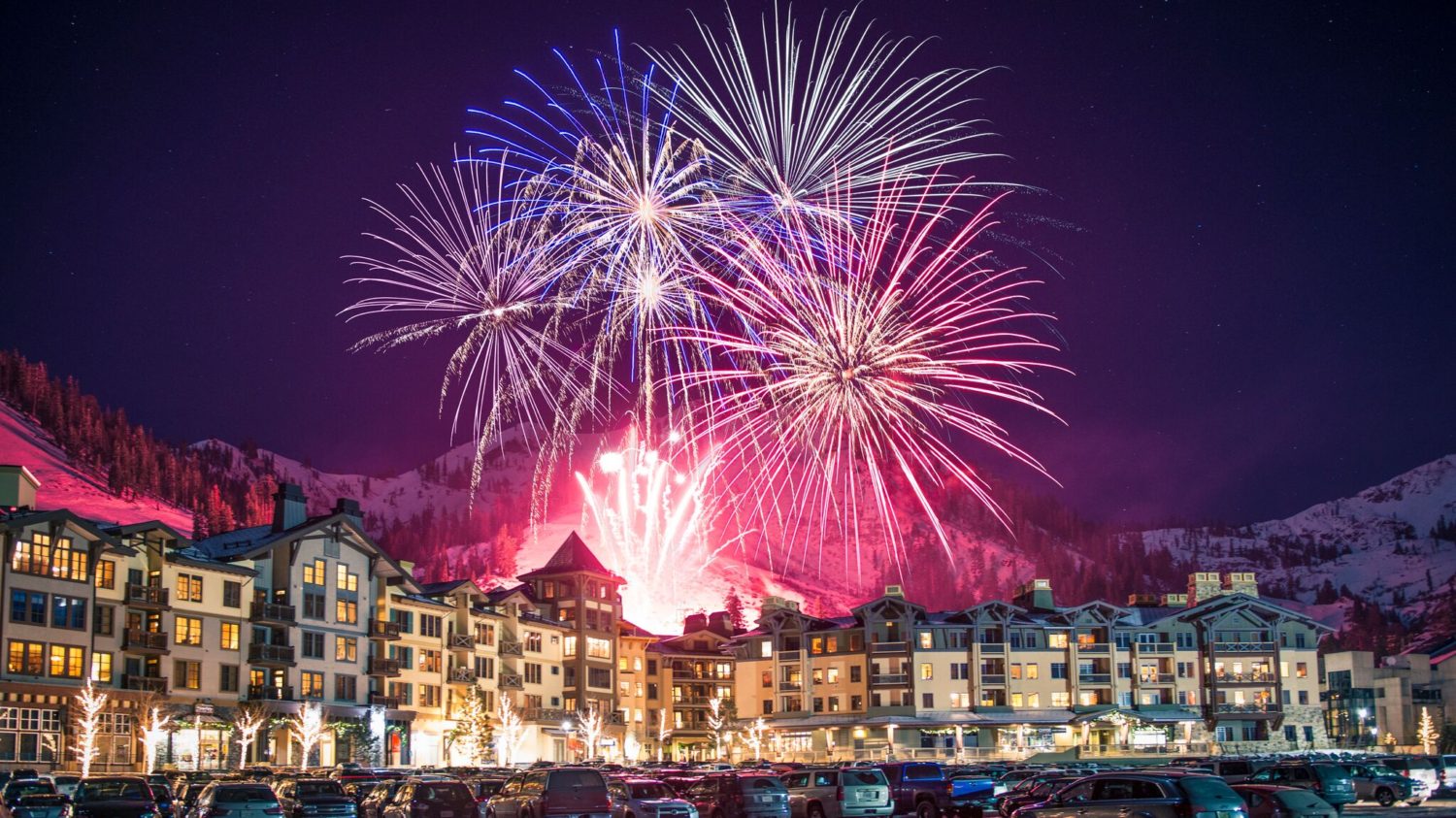 On December 31st, it dumped at Palisades Tahoe, CA. The resort received 35″ of fresh snow in 24 hours on New Year's Eve and at one point it was snowing at a rate of 7″ an hour. We'll forgive them then for having to cancel the New Years Eve fireworks display.
Not wanting to pass up the opportunity to have a big party, the resort will instead be counting in the New Year this weekend, on Saturday February 18th.
It will be the perfect way to end the ski day. Mark Sexton will play at the Plaza Bar until the fireworks go off at 7 pm.
Other fun events to celebrate President's Day Weekend include:
Free Live Music at the Alpine Bar and Plaza Bar from 2 pm to 5 pm Friday- Sunday
Sunset Happy Hour at High Camp from 4 pm to 6 pm both Saturday and Sunday

$21 per person, including Tram ticket and voucher for one beer or wine. Appetizers and a full bar are available throughout the event for purchase

Mountainfilm On Tour at 7 pm at the Olympic Village Events Center on Saturday, February 18th

Mountainfilm on Tour brings a selection of culturally rich, adventure-packed, and incredibly inspiring documentary films curated from the Mountainfilm festival in Telluride, Colorado. Mountainfilm on Tour takes some of the best films from the festival on the road to share the sentiment of changing the world through visual storytelling with the rest of America. The showcased films explore themes connected to Mountainfilm's mission of using the power of film, art, and ideas to inspire audiences to create a better world.