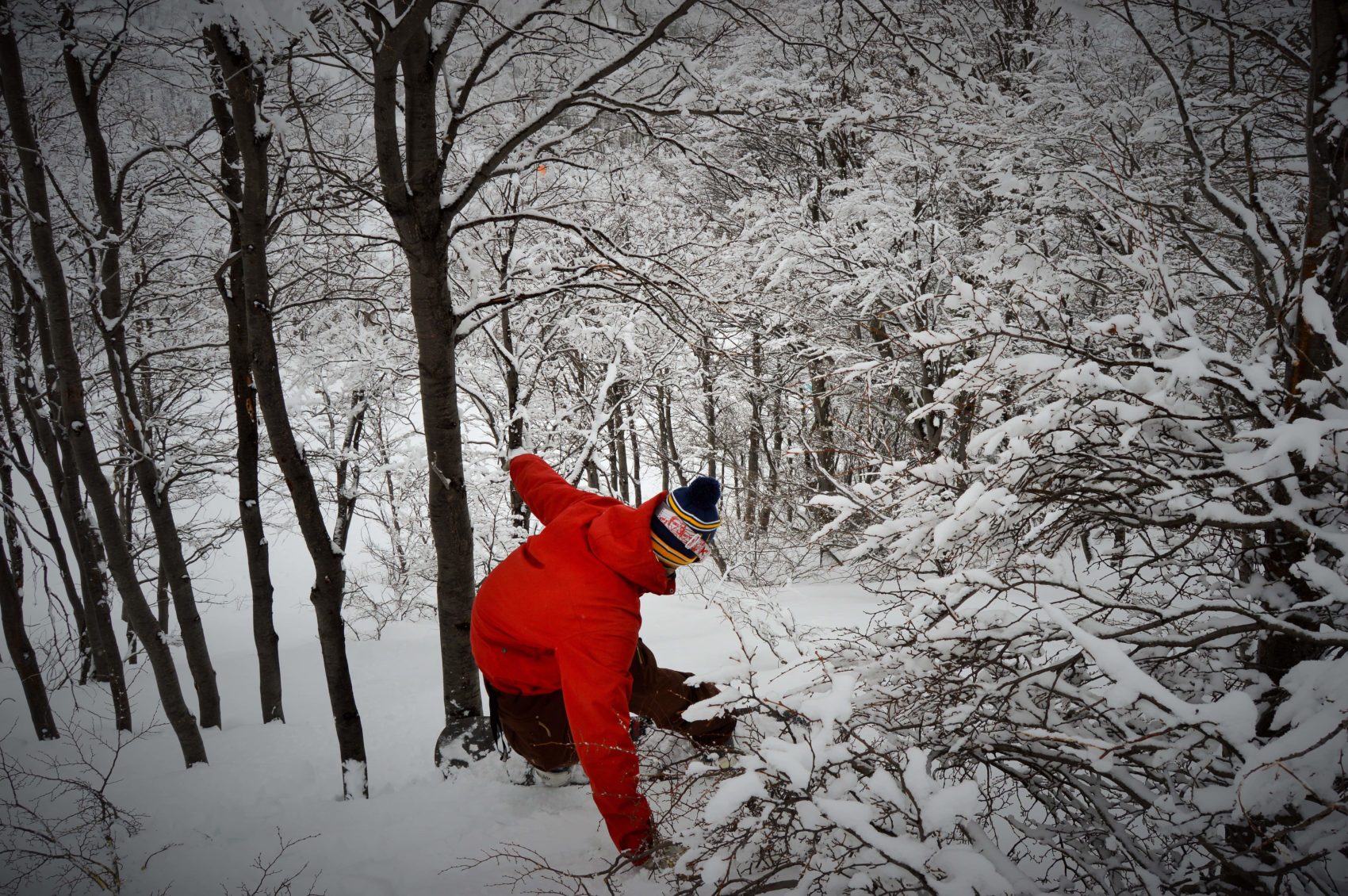 Report from July 17th, 2019
Brought to you by Chapelco Ski Resort
For good reason, World Ski Awards has recognized Chapelco Ski Resort three of the last four seasons. The famous recreation destination above San Martin de Los Andes at Neuquen, Argentina offers something special to each guest and every ski ability level.
Por una buena razón, World Ski Awards ha reconocido a Chapelco Ski Resort tres de las últimas cuatro temporadas. El famoso destino de recreación sobre San Martín de los Andes en Neuquén, Argentina; ofrece algo especial para cada huésped y cada nivel de habilidad de esquí.
A week of fluctuating storm cells has blown cold fresh snow atop Cerros Mocho, Teta, and Escalando. Big flakes also fell atop mid-mountain parador, Antulauquen as well as nearby Jardin de Nieve and Snow Park. The accumulation has been super for growing snowpack and smiles.
Una semana de cúmulos detormenta fluctuantes ha traido nieve fresco sobre Cerros Mocho, Teta y Escalando. Copos grandes también cayeron sobre el parador de media montaña, Antulauquen; así como el cercano Jardín de la Nieve y el Snow Park. La acumulación ha sido estupenda para el crecimiento de la capa de nieve, y aumento de caras felices.

Low-light goggle lens is advised because clouds at Cerro height have made visibility poor. But moving cloud plus blowing snow equals perfect timing for tree skiing. The rolling mountain flank in-between pistas, Delta T-Bar, and Pradera has been un-tracked. Whatsmore, groups of trees below have trapped falling or blowing snow to make short, thrilling runs that return directly to the chairlift, Del Mocho. Traverse of the ski area encounters runs, Conexión Ombligo, and Del Bosque. Both are excellent skiing, and they open access to still more groves of taller trees meaning lots of space for playful wiggling.
Se aconseja utilizar lentes para poca luz porque las nubes en la altura del Cerro han hecho que la visibilidad sea pobre. Pero la combinación de nubes en movimiento y nieve soplando crean el momento perfecto para esquiar entre los árboles. El flanco de la montaña que baja entre las pistas, Delta T-Bar y Pradera no ha sido rastreado. Y lo mejor, los grupos de árboles de abajo han atrapado nieve fresca que genera cortos tramos emocionantes que regresan directamente a la telesilla Del Mocho. Travesía por las pistas encuentran Conexión Ombligo y Del Bosque. Ambos son excelentes para esquiar, y dan acceso a aún más arboledas con arboles más altos, lo que significa mucho espacio para movimientos juguetones.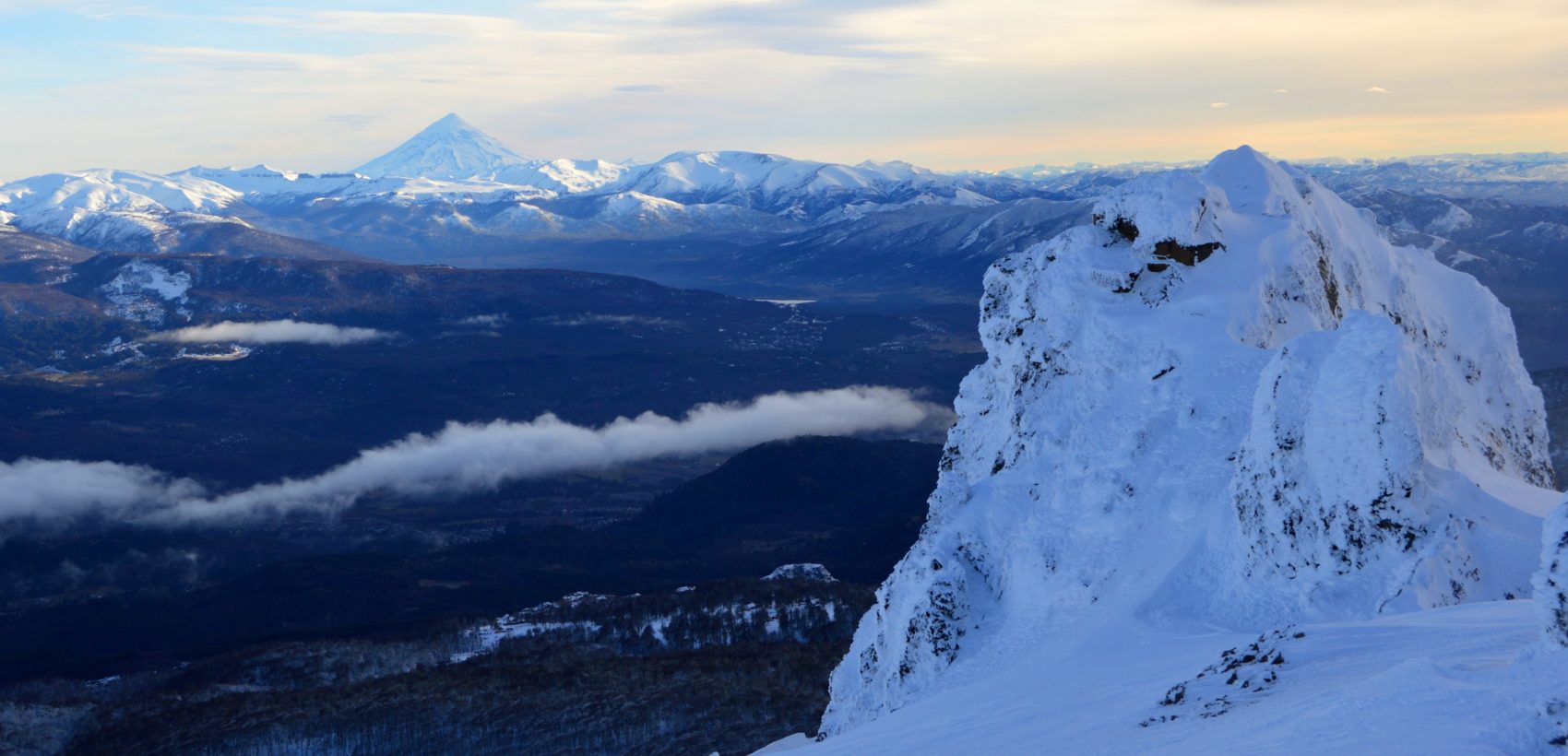 The icing on the cake came when clouds broke Monday morning. The lines were clean as the views were stunning. Mountain staff estimates 40cm of accumulation over the past week. And the forecast for the coming week looks very promising as well.
La cereza del postre llegó cuando las nubes se abrieron esta mañana. Las bajadas estaban tan limpias como las vistas  impresionantes. El personal de montaña estima 40 cm de acumulación durante la semana pasada. Y el pronóstico para la próxima semana parece muy prometedor.
Snow is fresh at Chapelco; a world class ski resort with options a plenty for all to enjoy.
La nieve es fresca en Chapelco; una estación de esquí de primer nivel mundial con muchas opciones  para que todos disfruten.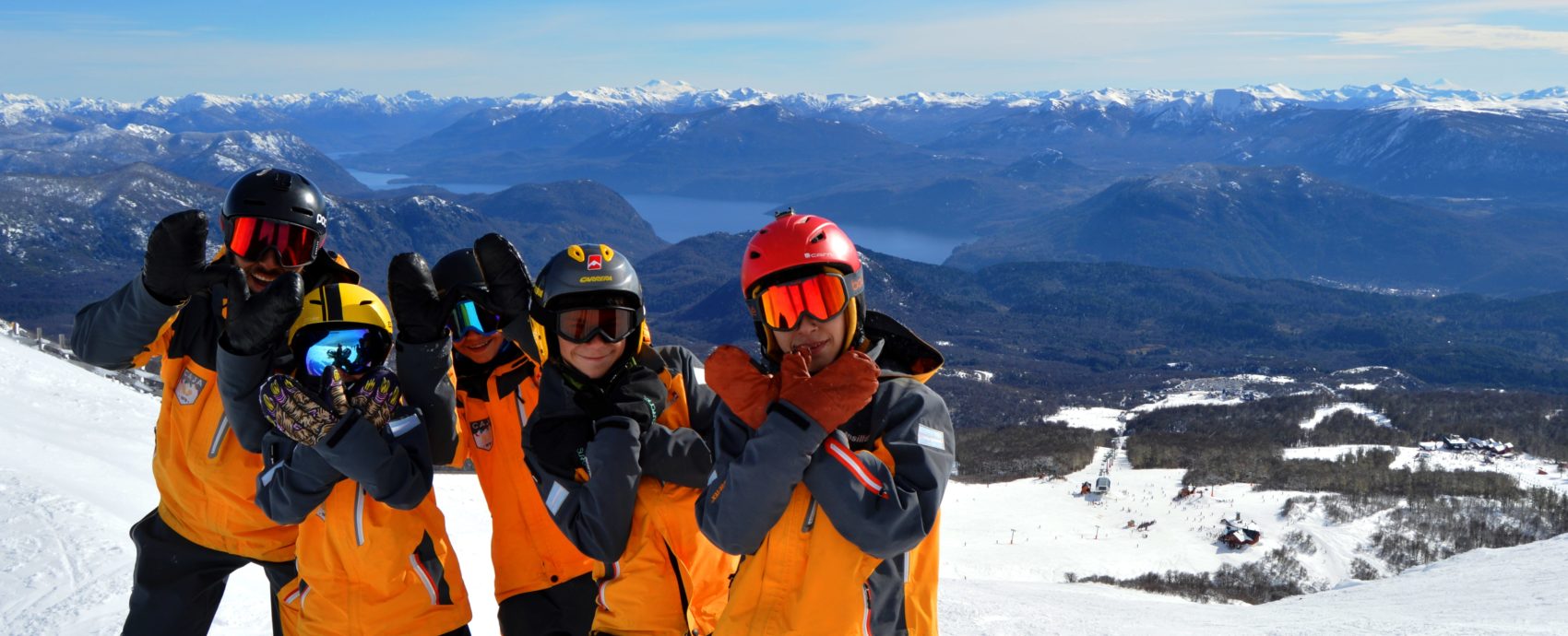 July is a great time to enjoy Chapelco Ski Resort above San Martin de Los Andes, Argentina!
Julio es una buena época para disfrutar de Chapelco Ski Resort en San Martín de los Andes, Argentina!
Snow Number:
5-Day Forecast: