Report from August 13th, 2019
Brought to you by Chapelco Ski Resort
It's been another week of stupendous snow conditions on the slopes of Chapelco Ski Resort.
Ha sido otra semana de estupendas condiciones de nieve en las laderas de Chapelco Ski Resort.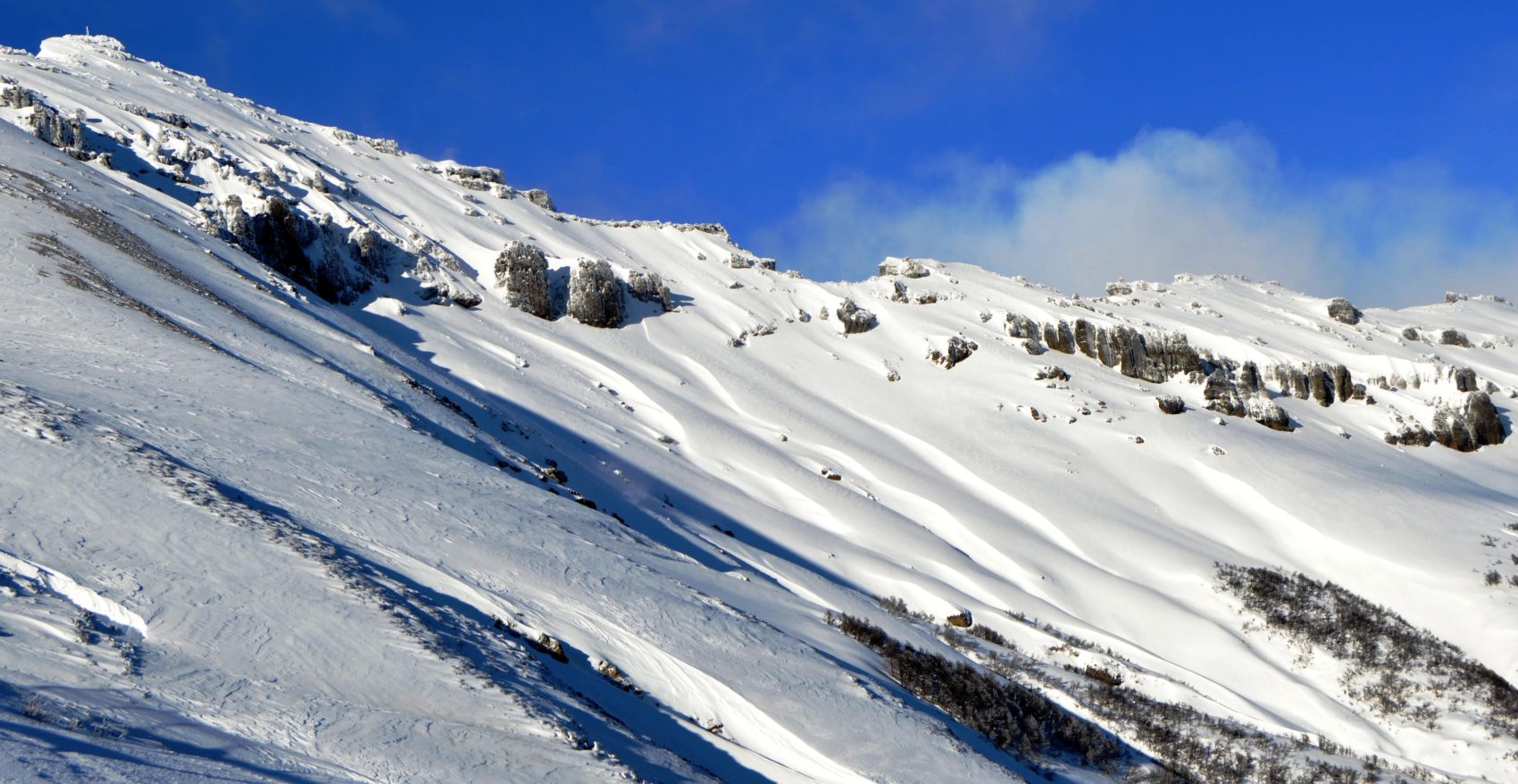 The internationally recognized ski destination benfitted by days of unbroken sun, capped by late week freshies. Expected periods of wind have separated a series of distinct weather systems which both enhanced and refreshed an already fabulous ski season at Chapelco.
El destino internacional de esquí, dotado de días de sol ininterrumpido con reacopio de nieve durante el fin de semana. Los períodos esperados de viento han separado una serie de sistemas climáticos distintos que han mejorado y refrescado la ya fabulosa temporada de esquí en Chapelco.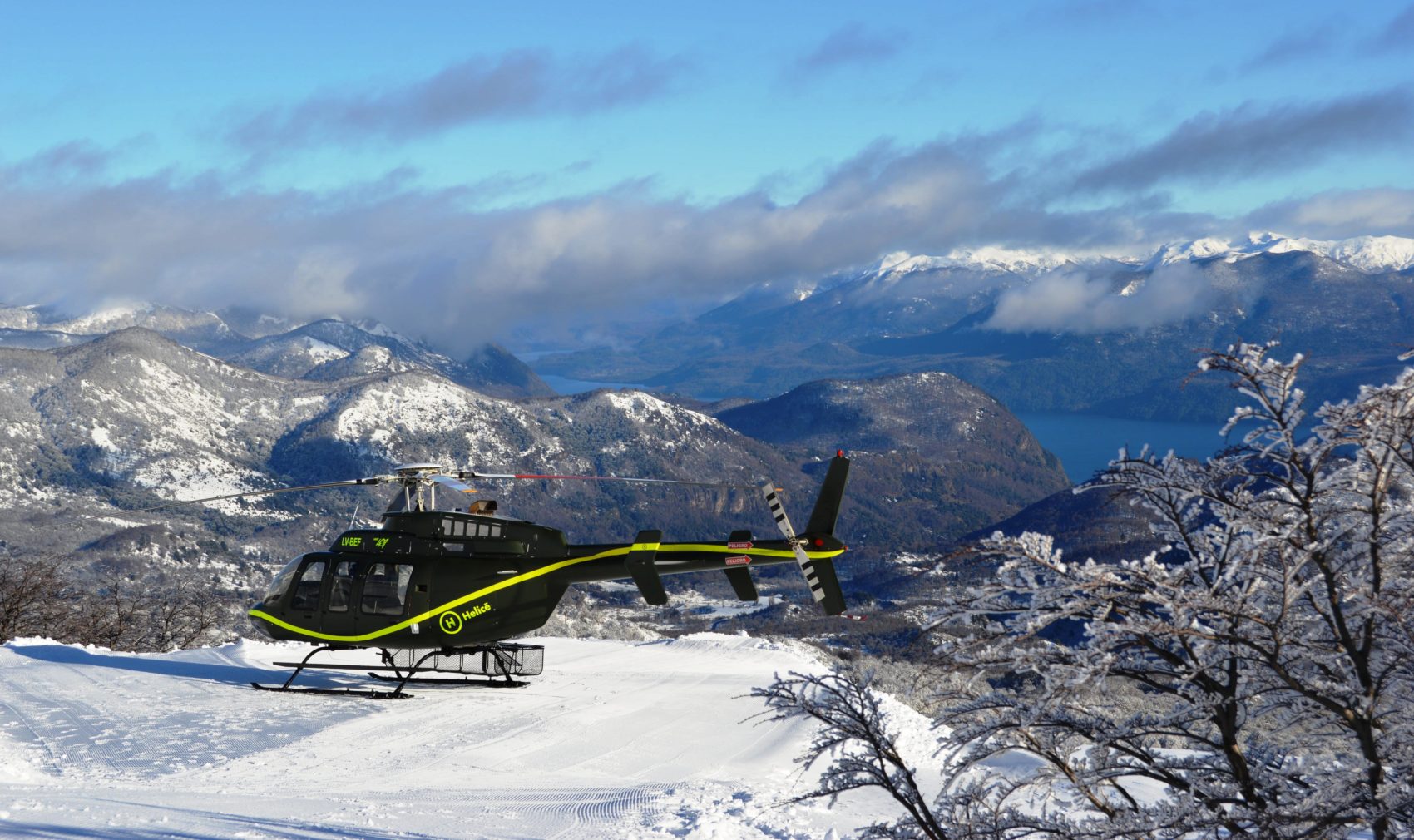 Arrival of this latest POW-plus-sun tandem underscores the resort's strong bid for a fourth World Ski Award in five years as well as highlights an event-filled week and month. Windows of sun enabled quick heli-jumps into backcountry zones. And race day traffic has blended seamlessly with public skiing.  Chatter among the lift lines is happy and clear; Chapelco is killing it in 2019.
La llegada de este último tándem POW-más-sol subraya la fuerte apuesta del resort por un cuarto Premio Mundial de Esquí en cinco años y destacó una semana y un mes llenos de eventos. El sol permitio oportunidades para heli-jump fuera de pistas. Y los competidores de las diferentes carreras se han intercalado con el publico sin esfuerzo alguno. El parloteo que se escucha esperando medios de elevación es claro, Chapelco está teniendo un increíble 2019.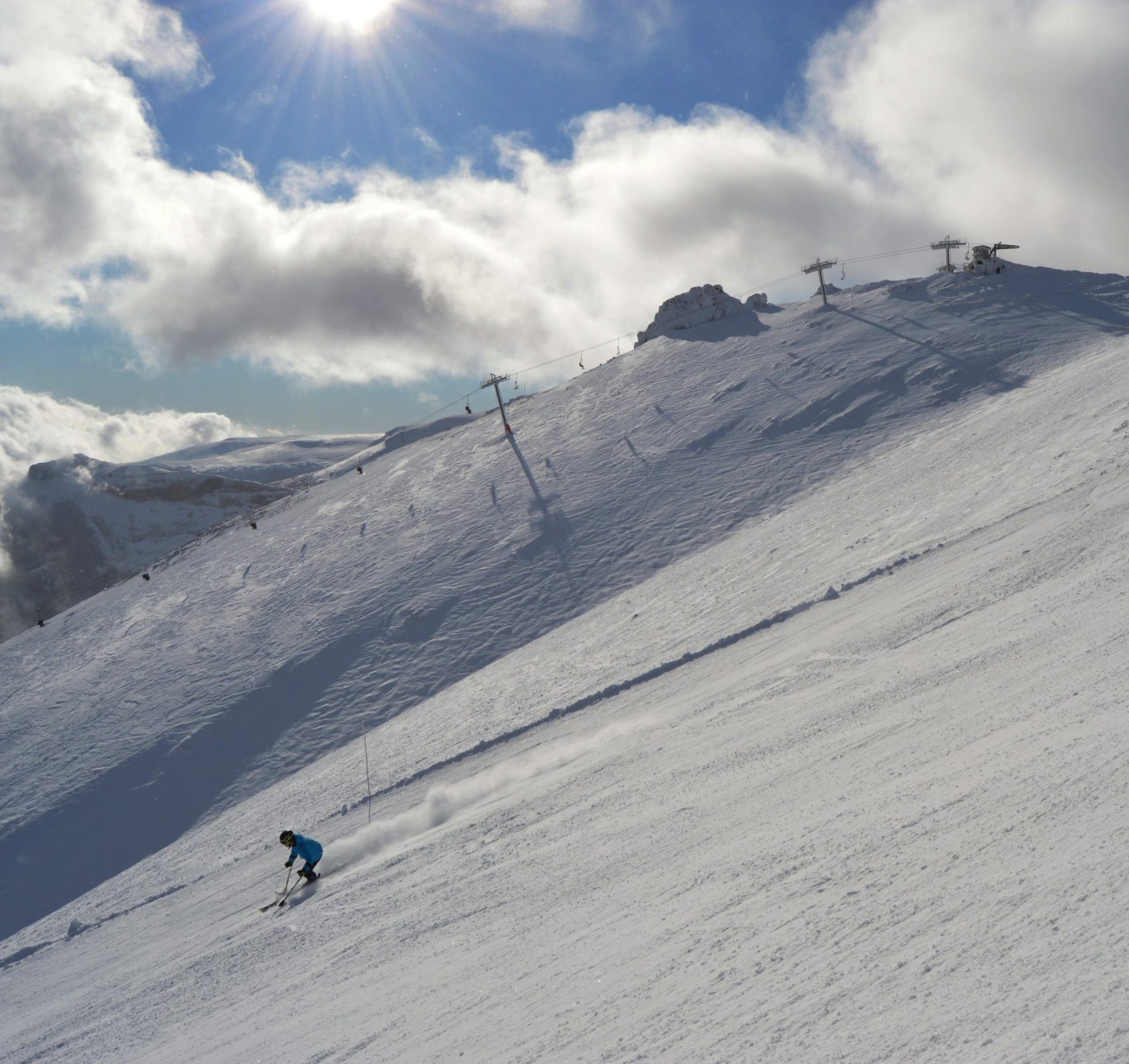 Action at cerros height has been awesome. In fact, Mocho has been a stash spot of wind accummulated snowpack while Teta and Escalonado have kept the ante high via classic pitched descents.
La accion en la cima de los cerros ha sido increible. De hecho, Mocho ha sido el tesoro escondido de nieve acumulada por el viento, mientras que Teta y Escalonado han mantenido la apuesta alta a través de descensos clásicos.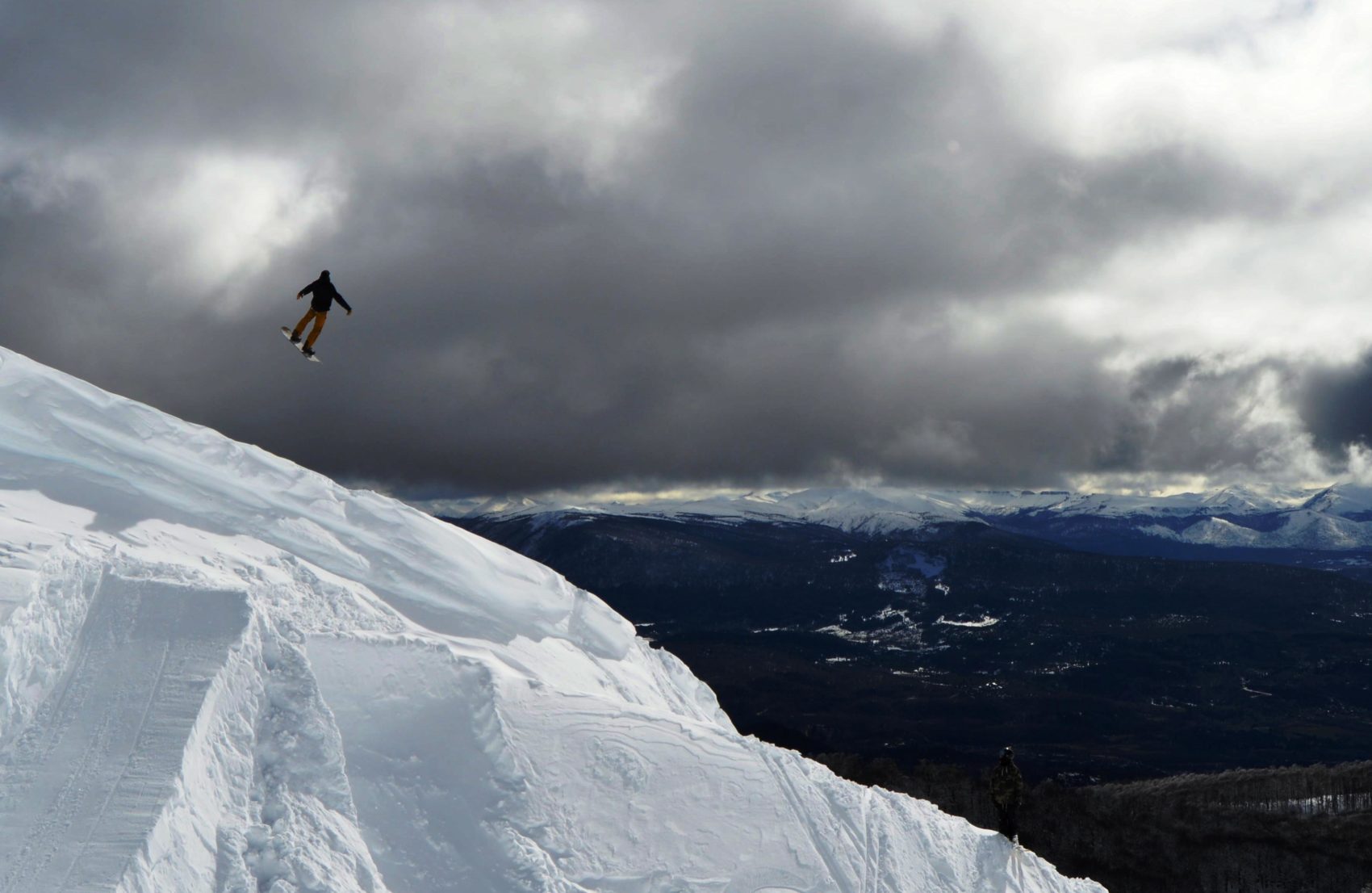 New snow has also opened fresh opportunities among the natural contours of Chapelco Ski Resort. Local crews set-and-sessioned extra large features at mid-mountain elevation, back bowl riding has blossomed, and lap skiing any piste—anywhere–has been legendary.
La nieve fresca también ha abierto nuevas oportunidades entre los contornos naturales de ChapelcoSki Resort. Los locales han armado y probado saltos extra grandes construidos en media montaña, ha florecido el esquí fuera de pista y esquiar cualquier pista, en cualquier parte de la montaña, ha sido legendario.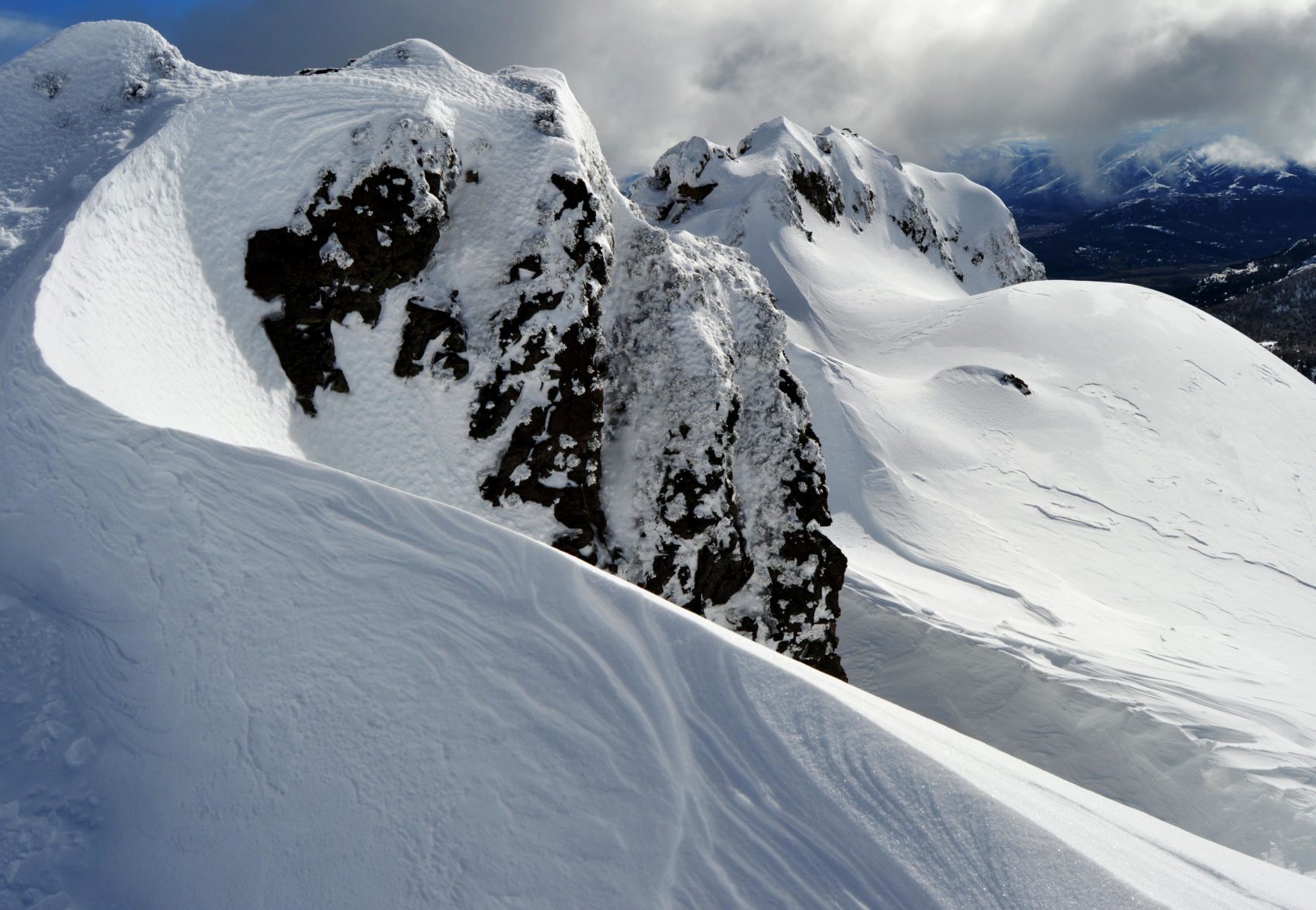 Short pause atop resort summits reward with views not soon forgotten, and subsequent descents have proved just as memorable.
Una pausa breve en la cima de la estacion de esqui con la vistas para el recuerdo como recompensa, y el subsecuente descenso que prueba ser igualmente memorable.
It's all smiles in August at Chapelco, a top-tier ski resort nestled atop the Argentine Andes.
Todo es sonrisas en agosto en Chapelco, una estación de esquí de primer nivel ubicada en lo alto de los Andes argentinos.
Snow Numbers:
5-Day Forecast: