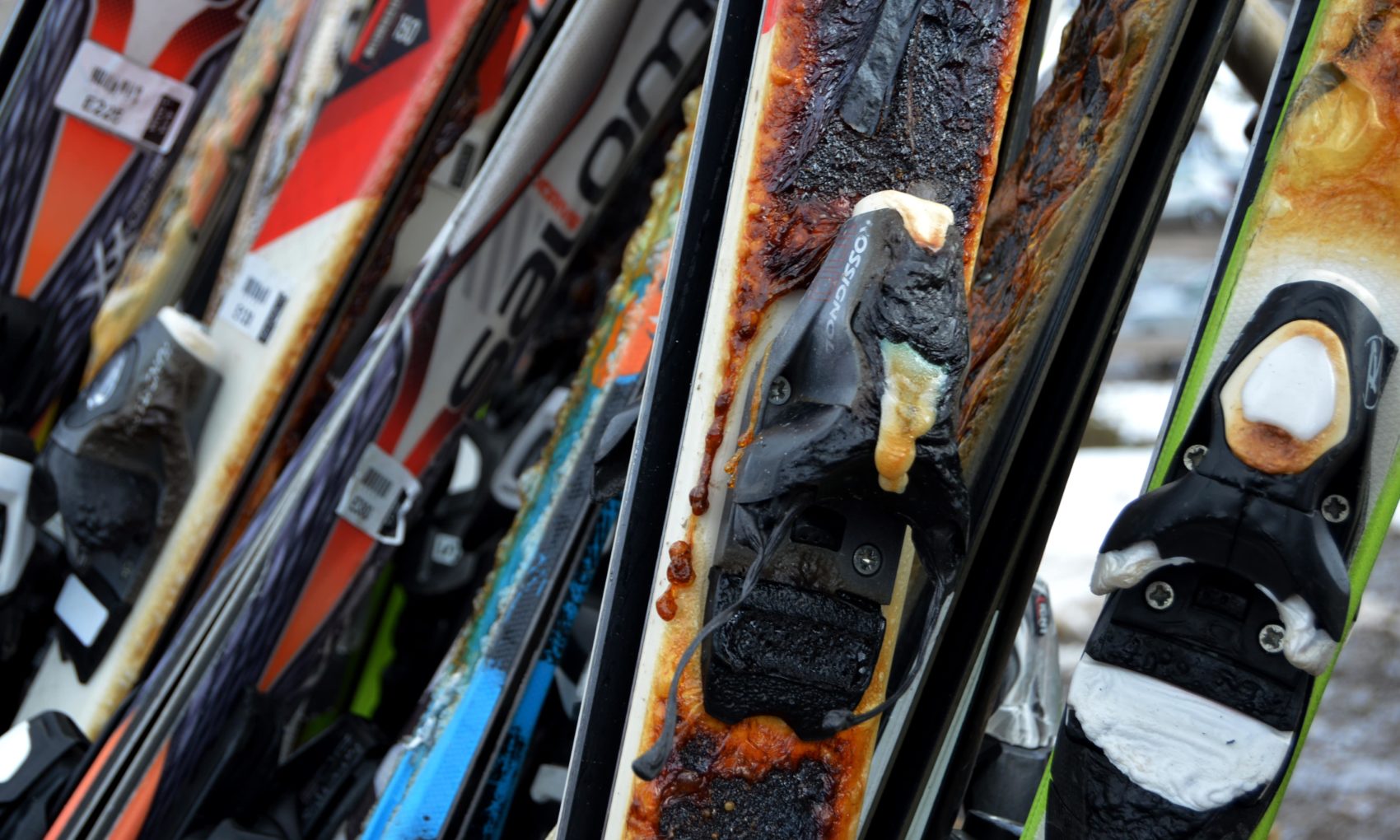 "I was listening to Barry White when I heard the explosión," said one ski holiday-maker only meters from the scene at moment zero.
"Estaba escuchando a Barry White cuando escuché la explosión", dijo un visitante que estaba a pocos metros de la escena en el momento cero.
Morning calm was rocked Wednesday, August 7 when again hungry flame and towering smoke of structure fire marred a sunny sky above Argentine ski town, San Martin de Los Andes. 
La calma de la mañana se conmovió el miércoles 7 de agosto, cuando una vez más llamas vivaces y una columna de humo re-pintaron el cielo azul-celeste sobre el pueblo argentino de esquí, San Martín de Los Andes.
Source of the blaze was on-mountain branch of privately owned sports shop Austria Ski Ranch. The remote equipment hire location alongside base area parking at Chapelco Ski Resort was completely destroyed.
La damnificada fue la sucursal de la tienda de deportes privada Austria Ski Ranch en la base de la montaña. El edificio del alquiler de equipos ubicado al costado del estacionamiento en la base de Chapelco Ski Resort fue completamente destruido.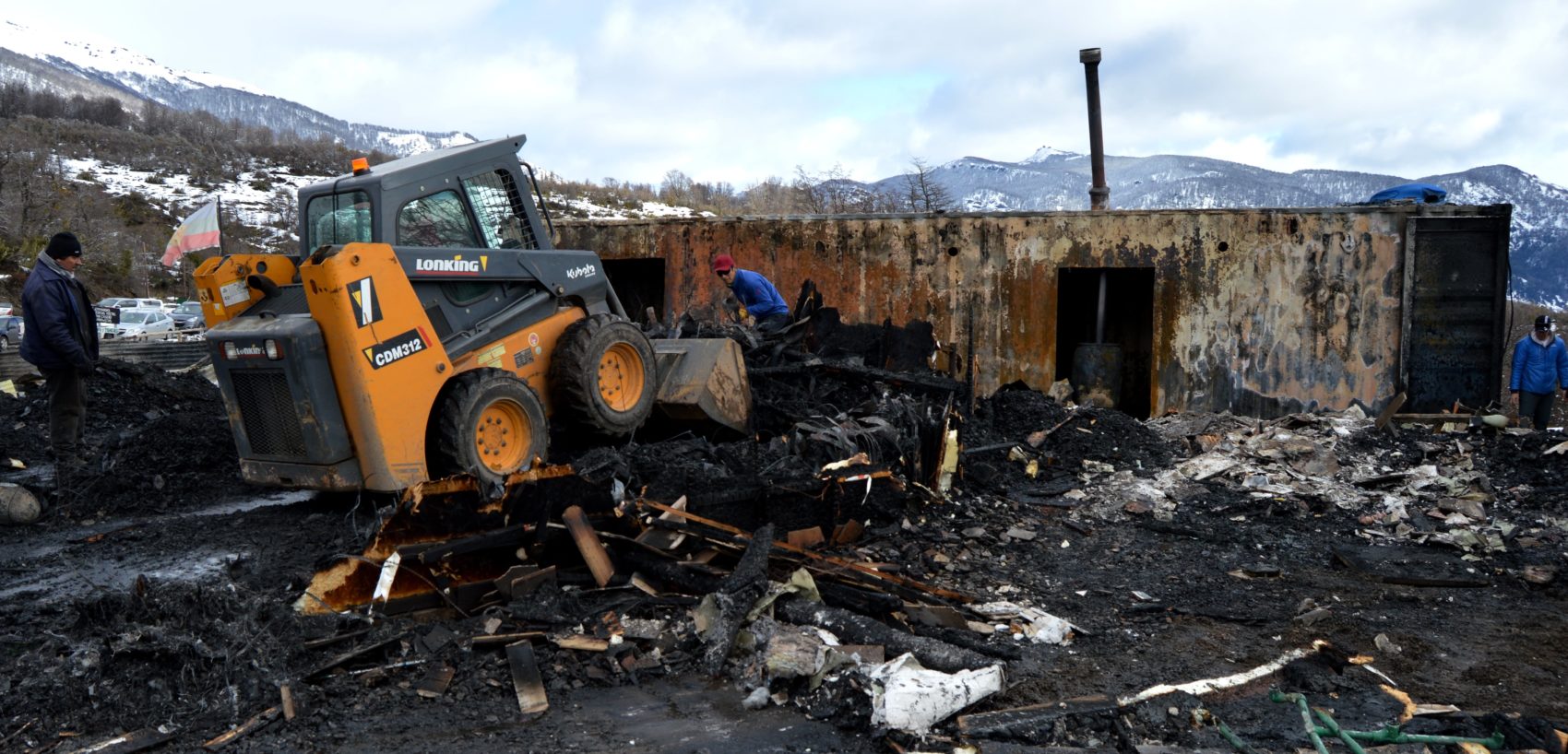 Early, unconfirmed report points to malfunctioning heat source as cause.
Una conjetura inicial, pero no confirmada, señala que una falla en una fuente de calor pudo haber sido la causa.
Emergency personnel responded rapidly to the scene.
Personal de emergencia arribó rápidamente a la escena.
And no one was harmed.
Y nadie resultó herido.