A top-tier snow destination within the Argentine Andes, Chapelco Ski Resort must shoulder a startling mid-season challenge after the destruction of a popular mid-mountain hub station.
Destino de nieve de primer nivel en los Andes argentinos, Chapelco Ski Resort, debe enfrentar un sorprendente desafío en la mitad de la temporada luego de que popular parador y boutiques en media montaña fueran destruidos.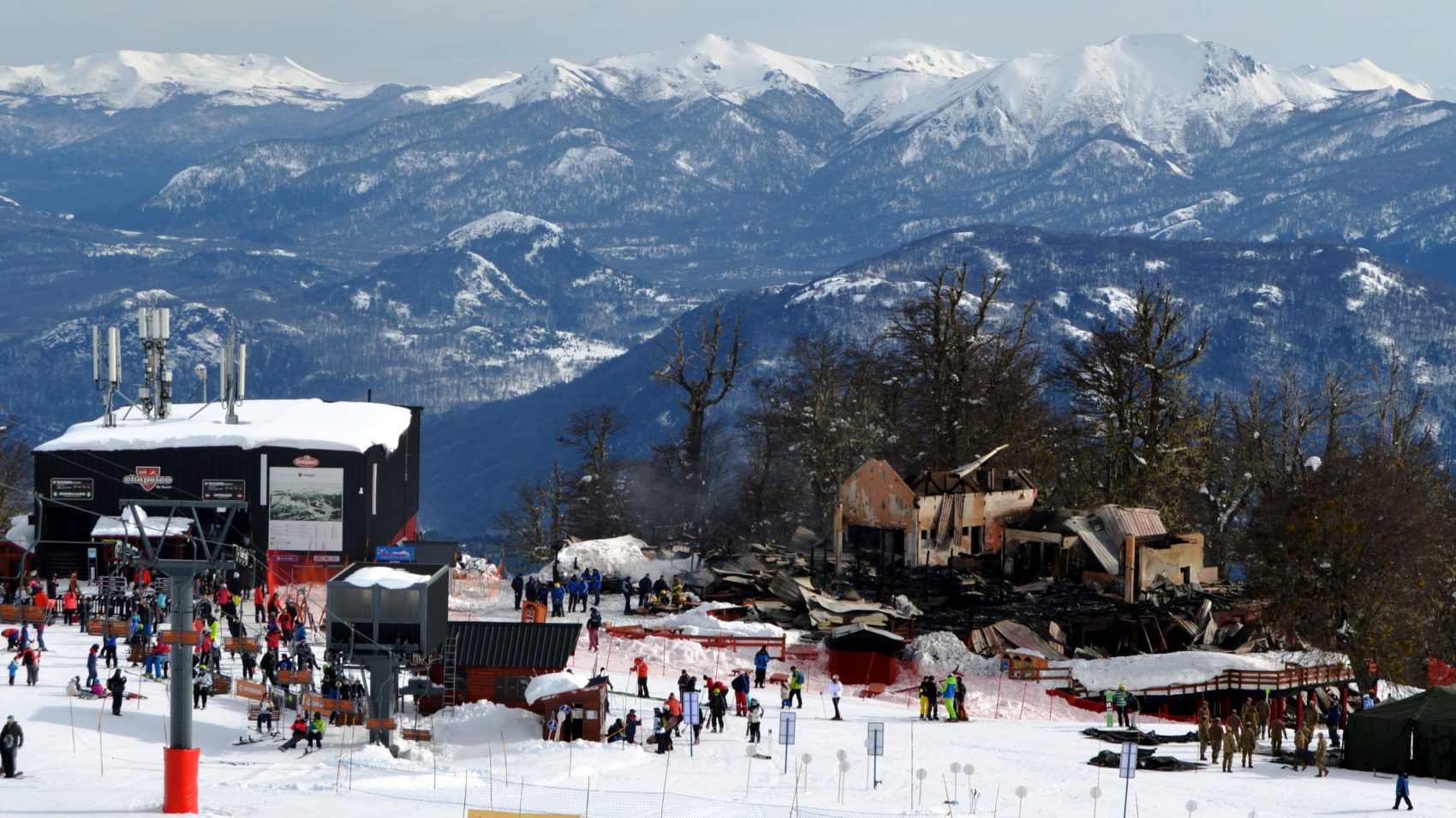 The wee hours bridging July 25th and 26th saw famed Parador Antulauquen fall victim to an unexplained structure fire.
En las primeras horas de la mañana del 26 de julio, el famoso Parador Antulauquen fue víctima de un inexplicable incendio.
"Personnel are on the scene and working hard," said Chapelco Director of Marketing Señor Federico Lopez Jallaguier. "But determining cause of the fire may take some time due to the building's all-wood construction."

"Nuestro personal está en el área y trabajando duro", dijo el Director de Marketing, Señor Federico López Jallaguier. "Pero determinar la causa del incendio puede tomar algún tiempo debido a que era una construcción de madera."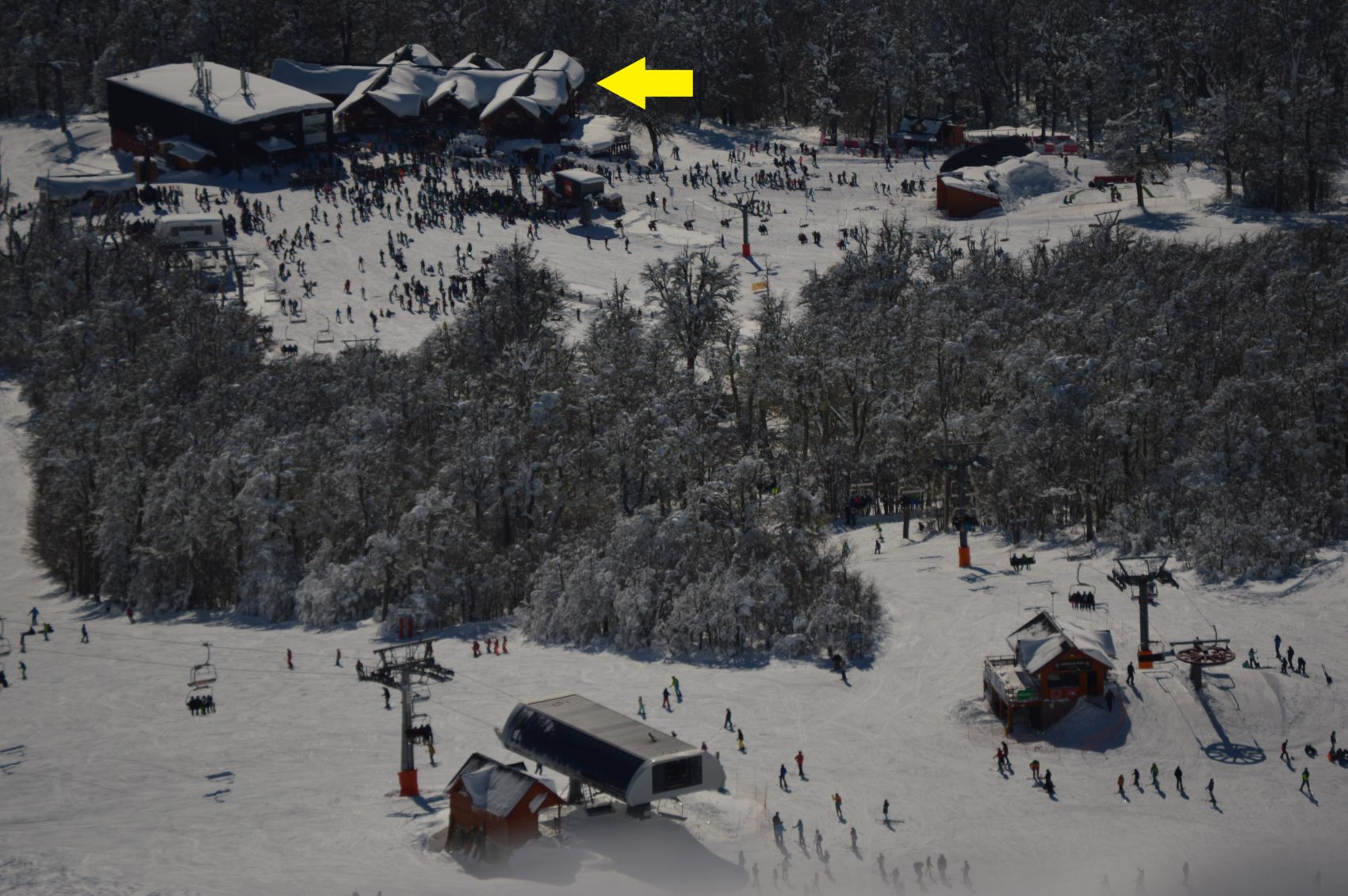 The platform 1600 location is renowned for panoramic vistas, indoor/outdoor seating, shops, and proximity to on-piste attractions as well as several lifts, including Chapelco's telecabina.
La plataforma en la cota 1600 era famosa por sus vistas panorámicas, áreas de descanso el interior/ exterior, tiendas, áreas para empleados y la proximidad a las atracciones en la pista, así como a varios medios de elevación, incluída la telecabina de Chapelco.
There was no loss of life. Two fire crews plus mountain patrol responded immediately to the blaze. And Policia Neuquen, as well as Special Investigations units, are now on-site.
No hubo pérdida de vidas. Dos equipos de bomberos y un equipo de pisteros respondieron inmediatamente a la escena. La Policía de Neuquén y la Unidad Especial de Investigaciones están actualmente en el lugar del hecho.
Chapelco Representative for Social Media and Web Content, Señor Matias Adrogue assured, "full ski operations will continue uninterrupted."

Representante de Chapelco para Contenido de Redes Sociales y Web, Señor Matías Adrogué aseguró, "la operación de todos los medios de elevación continuará ininterrumpidamente."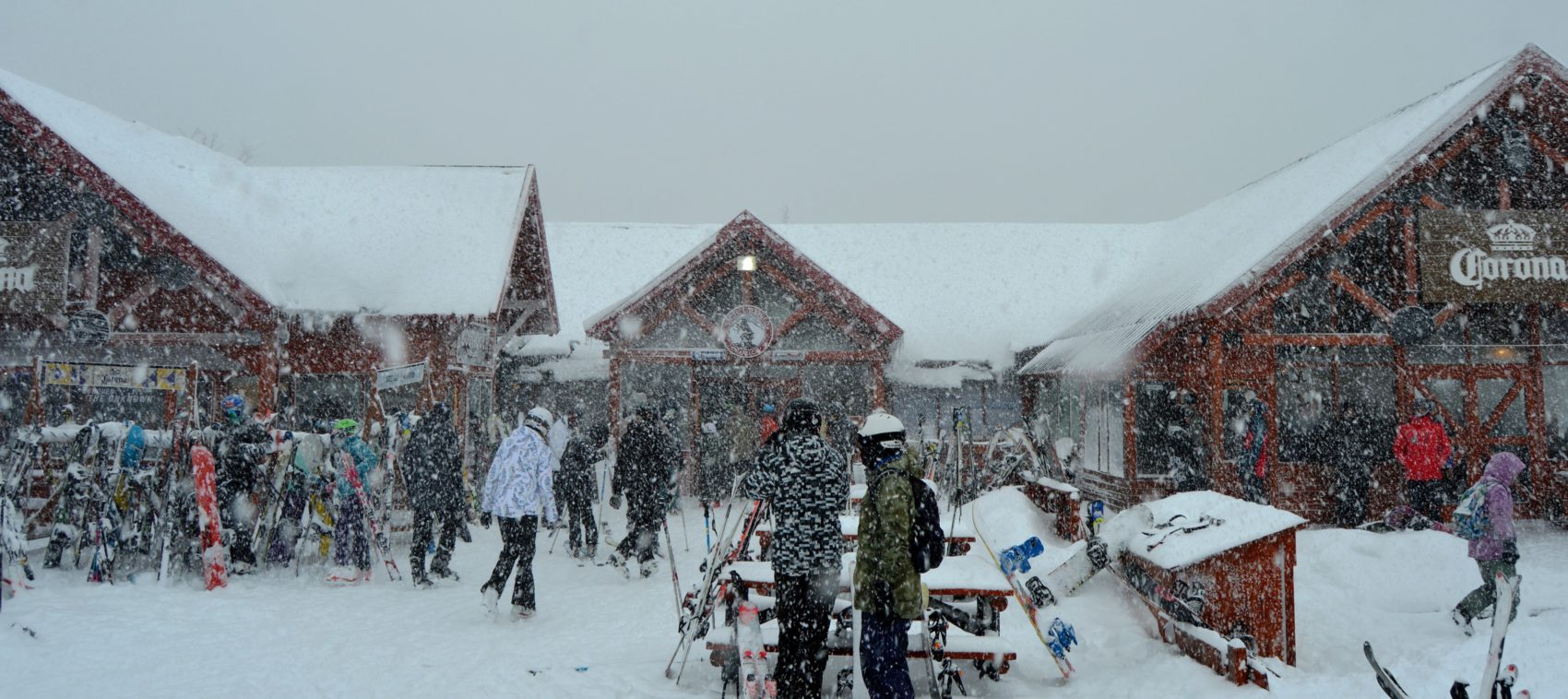 "Today we suffered a hard hit,"  read a Friday 26 pubic announcement by Chapelco Ski Resort, "but our team is standing and with more desire than ever."

"Hoy sufrimos un duro golpe." leía el anuncio publicado el viernes 26 por Chapelco Ski Resort, "pero nuestro equipo está de pie y con más ganas que nunca."