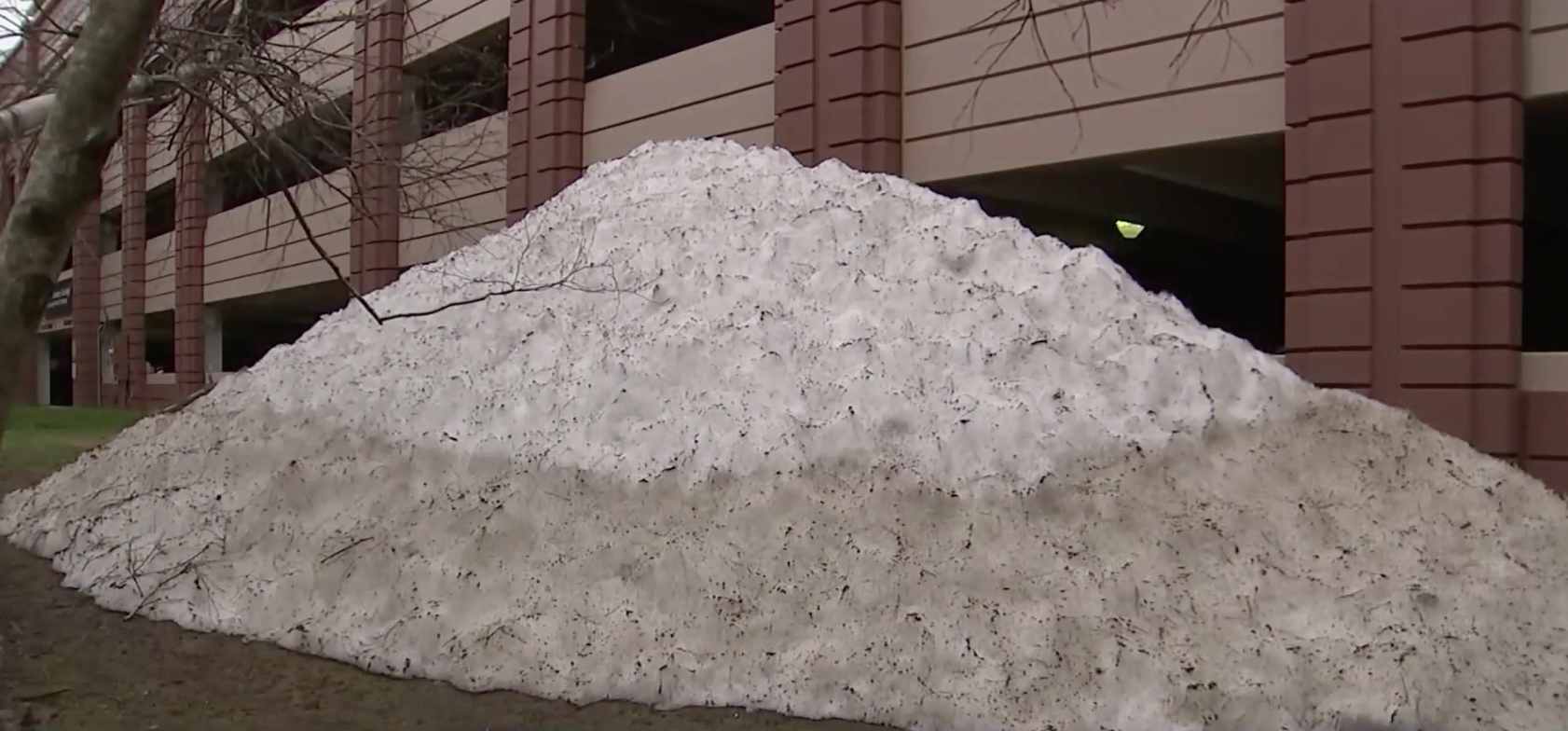 Citizens are betting on when they think a glacier is going to melt in Chicago's suburban neighborhood of Palatine. 
Yes, a glacier. But not a real one in the true sense of the word—just a 10-foot pile of snow that's still hanging around the outside of the Advanced Auto and Truck building in Palatine.
Locals refer to this beast of a pile of snow that doesn't want to go away as "The Palatine Glacier." It's a popular topic of discussion in Palatine when this thing is going to melt—so popular that it's prompted the business owners of Advanced Auto and Truck, Jim Stepp and Rod Knesper, to make an actual contest out of it.
Stepp and Knesper run the contest every year from Jan. 1 to April 15, NBC Chicago reports, and this year there is no entry fee. Whoever guesses the closest melt date wins $100 cash and a $500 donation to their charity of choice, donated by the auto shop.
"My guess this year is July 14," Stepp told NBC Chicago.
Stepp and Knesper said they started the contest as a fun way to give back to their community.