Chile has launched a huge hiking route through its Patagonian wilderness to boost tourism and highlight the need for conservation. The Route of Parks covers 1,740 miles (2,800km) from the city of Puerto Montt down to Cape Horn.
The trail was the idea of Tompkins Conservation, the foundation set up by US billionaire Douglas Tompkins and his wife Kristine. Last year the foundation donated vast amounts of land to Chile's government. Then Chilean President Michelle Bachelet called the signing an "unprecedented preservation effort". The foundation described it as "the largest land donation in history from a private entity to a country".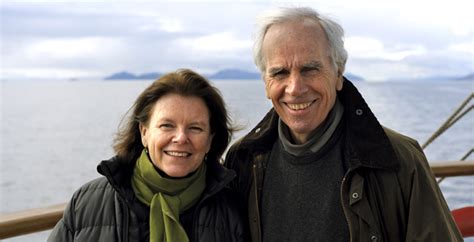 Mr. Tompkins, a keen conservationist and the founder of North Face clothing, died in a kayaking accident in Chile in 2015. The businessman had bought up huge swathes of land in southern Chile and Argentina to preserve it. His widow, Kristine McDivitt Tompkins, signed an agreement with the national government in March 2017, donating the land with the intention of creating a network of national parks roughly the size of Switzerland.
That land has helped create a network of 17 national parks and the new route – called the Patagonian Route of Parks – connects all of them.
"We want Chile to be internationally recognized for having the most spectacular scenic route in the world, and thus become a benchmark for economic development based on conservation," said Carolina Morgado, executive director at Tompkins.
A website for the new trail says it encompasses three existing hiking routes – the Southern Way, the Patagonian channels and the End of the World Route. The sparsely inhabited terrain is known for its lakes, waterways and rich habitat of flora and fauna.